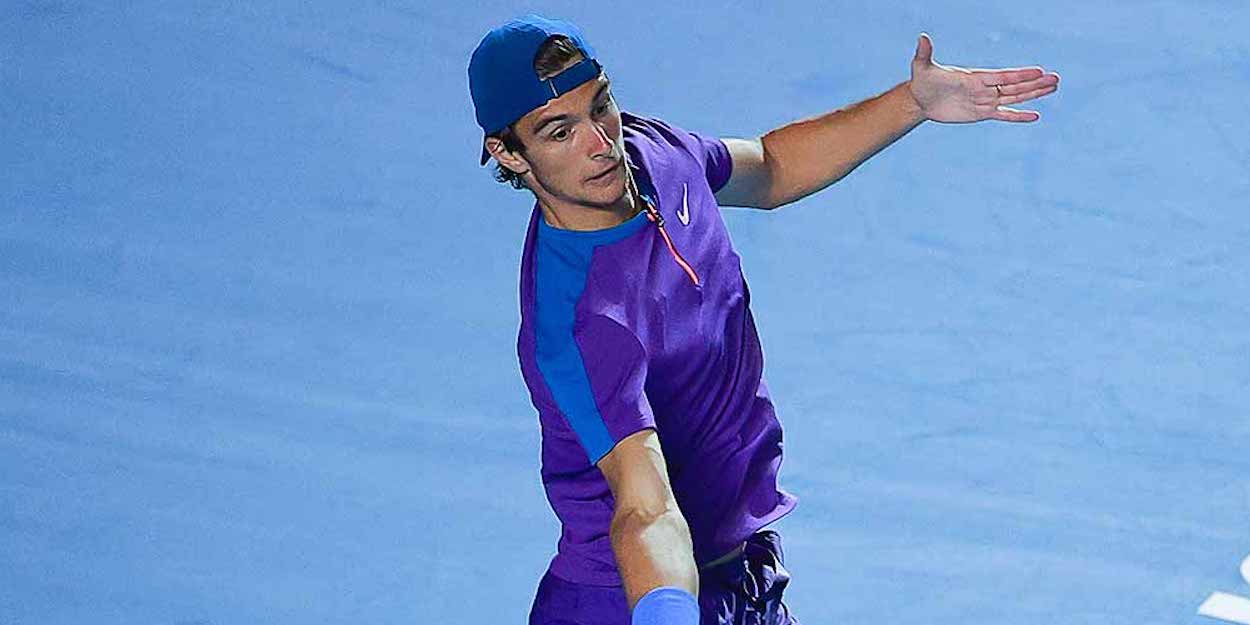 WATCH: 'Big, big talent' Lorezno Musetti wins crazy point to stun Grigor Dimitrov in Acapulco
Italian sensation Lorenzo Musetti produced a stunning display to power past Grigor DImitrov and into the Acapulco semi-finals.
The 19-year-old has only played 11 ATP Tour level matches to date so far, but he has already amassed an impressive list of scalps including Stan Wawrinka, Kei Nishikori, Diego Schwartzman, and Frances Tiafoe.
He added former world number three Dimitrov to that list with a brilliant display in the Mexican Open on Thursday, and saved a special point with which to seal a 6-4, 7-6 win.
Lucky #7 🤩

19-year-old Lorenzo Musetti stuns Grigor Dimitrov 6-4 7-6(3) to reach his first ATP-500 semi-final in Acapulco. #AMT2021 pic.twitter.com/lnQPo3FRCE

— Tennis TV (@TennisTV) March 19, 2021
Musetti will now enter the top 100 in the world on Monday, and it could have significant implications for the bust summer of tennis ahead.
He had to qualify to enter Acapulco, but if he can hold his position in the top 100 he will gain entry into the main draws of the French Open, Wimbledon, and the US Open automatically.
The highest-ranked teenager in men's tennis, Jannik Sinner, is also Italian, and he has warned Musetti is the real deal.
"Musetti is a big, big talent," Sinner said. "He can do everything with the ball already, so he's already physically strong."