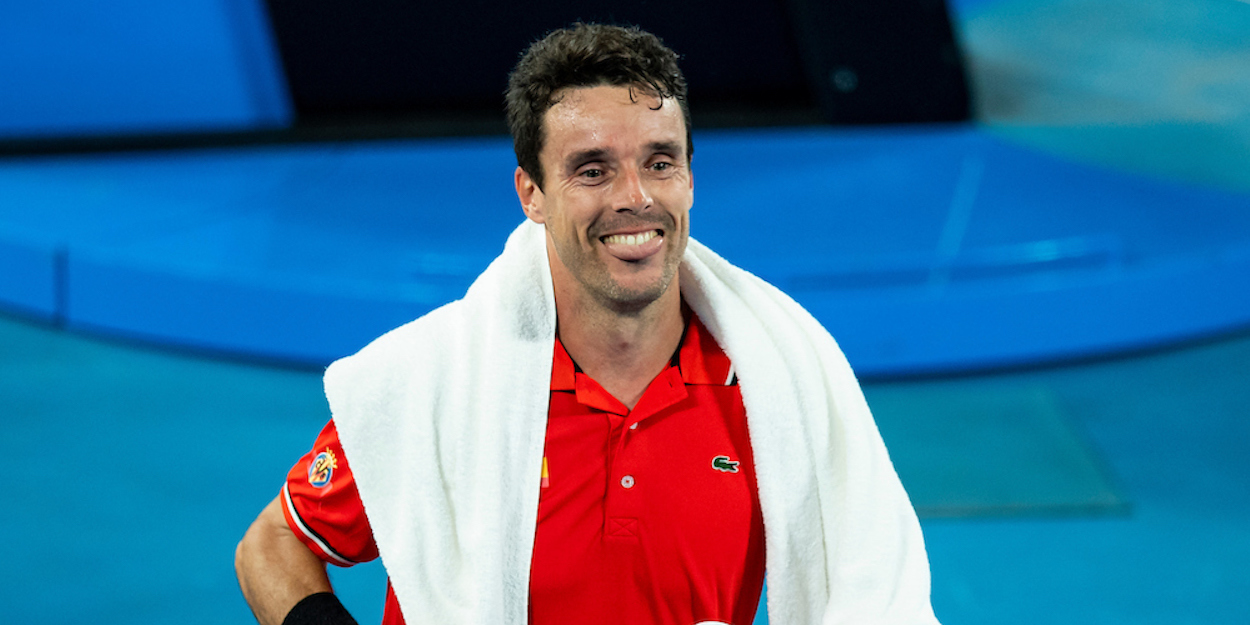 'This tournament is one of my favourites,' Roberto Bautista Agut into Doha final
Roberto Bautista Agut has reached the final in Doha for the second time, with a chance to make it two career titles in Qatar.
Roberto Bautista Agut triumphed over in-form Russian and 2020 Doha champion Andrey Rublev 6-3 6-3 on centre court.
Bautista Agut has bagged back-to-back top-10 wins against Dominic Thiem and Andrey Rublev to reach this year's final. Having not played Doha in 2020, the Spaniard also has 9 consecutive wins at the tournament including his 2019 title run.
'Yesterday I played a very long match, very tough one,' Bautista Agut said on-court after beating Rublev, in reference to his win over Thiem which took two and a half hours.
'[But] I felt fresh, with a lot of power on the court and I knew he could be fresh, but he hadn't played a match.' Andrey Rublev had a bye as a top seed, followed by two walkovers to reach the semi-finals without playing a point.
'I'm very happy, as I've said, this court and this tournament is one of my favourites,' Bautista Agut continued.
'It feels very special to play on this court, I've played one of the best matches of my career here in Qatar, and hopefully tomorrow it's one more.
'I feel very happy, and I hope to play a good final tomorrow.'
This is the Spaniard's 18th ATP final and a chance at a 10th career title.
Roberto Bautista Agut will face Georgian Nikoloz Basilashvili in the final on Saturday.