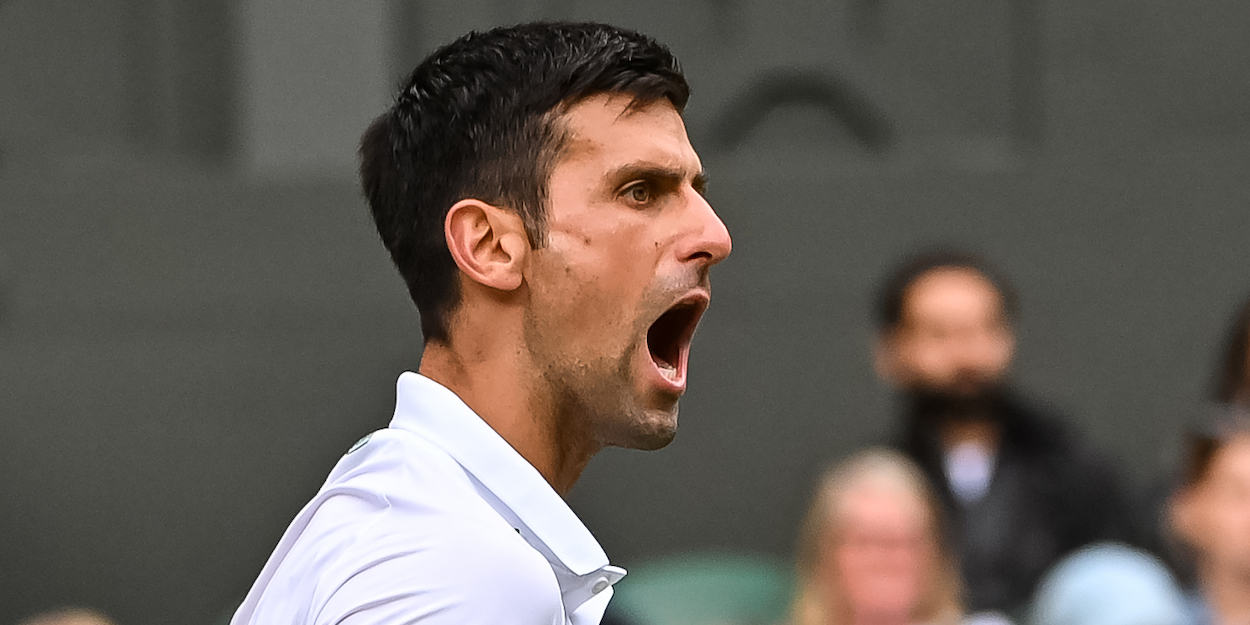 'This is a huge honour and privilege,' asserts Djokovic on Wimbledon glory
Novak Djokovic fought from behind for a second consecutive Grand Slam final as he etched his name further into Wimbledon history.
Djokovic is now behind only Martina Navratilova (9), Roger Federer (8) and Pete Sampras (7) for most Wimbledon singles titles, also equalling Billie Jean King's record of six.
"It was more than a battle," Djokovic expressed as he held the trophy on-court. "I would first like to extend a congratulations to Matteo (Berrettini), his family, his team for a fantastic tournament.
"Tough match today, obviously I know it's not the best feeling losing in the final but, I'm sure there is a great career ahead of you, and as he said it's just the beginning.
"I truly believe in that, he's got incredible game, very powerful, true hammer, Italian hammer. I felt that on my skin, in Paris and also today."
The two men have faced off at both Roland Garros and Wimbledon this year, with Djokovic winning both encounters in four sets.
The first set of the final was one of only two that Djokovic surrendered over the course of the tournament, the first coming in his opening match against wildcard Jack Draper.
"What to say?"
"We love you!" a fan shouted.
"I love you too, thank you so much," responded Djokovic. "Winning Wimbledon was always the biggest dream of mine when I was a kid.
"And I've said this story many times but I have to repeat it again, because I have to remind myself how special this is and not take this for granted.
"Actually, [on the] contrary, to enjoy and be aware that this is a huge honour and privilege.
"Today, standing with a sixth Wimbledon, it's incredible, amazing."