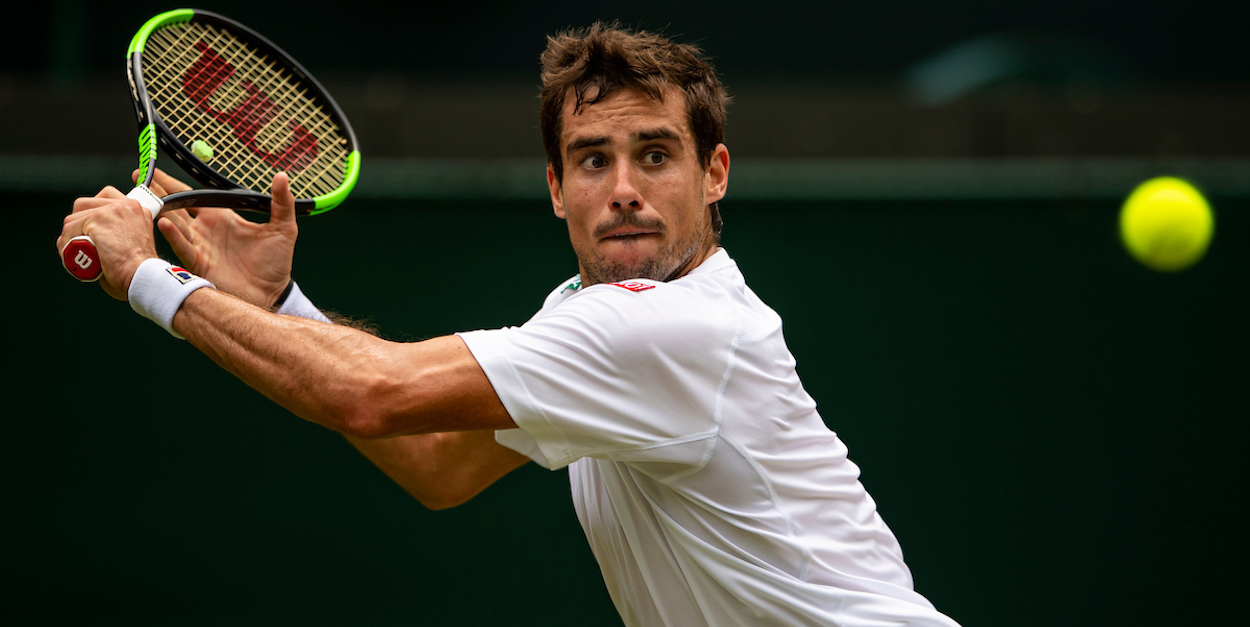 'They are laughing at us in the face', says Argentine star ahead of Australian Open
Tennis star Guido Pella has delivered a damning assessment of the quarantine measures at the Australian Open and admitted he has given up on competing at this year's event.
The Argentine is one of the 72 players confined to full quarantine in the Australian Open hotel and insists the differential treatment between the tennis elite and lower-ranked players is unacceptable.
"The Adelaide bubble management has been a hoax," Pella told Tennis World USA.
"They [Djokovic, Nadal, Thiem] are the ones who sell tickets, who mobilise everything. They are the ones who generate business. In a normal situation, there is no problem with that.
"Novak has shown on many occasions that he has good intentions. He has fought against the Adelaide bubble since he found out that they put him there. I didn't like that Nadal and Thiem didn't say anything at all."
The 30-year-old Argentine has offered specific details of the difficulties and current conditions the players are facing in quarantine.
"In a pandemic context, for the director of the Australian Open 2021 to come out and openly recognise the preferential treatment [for leading players] and whitewash it, it seems to me that they are laughing at us in the face.
"If you only care about three players, set up an exhibition with them, but don't bring the rest of us.
"It's hard that we are here without open windows, requesting to have five minutes of fresh air, and then you see Djokovic go out to a balcony bigger than my room.
The 2019 French Open semi-finalist admitted his attitude had improved after dealing with similar circumstances at last year's US Open, but Pella holds little hope of being able to perform at his best when the tournament starts on February 8.
"You can go crazy if you think too much. They ask us to clean the room but we have nothing where we can throw dirty things or material to tidy everything up.
"When I leave the room, my only objective is not to get injured. I give up the competitive aspect. I can't compete on a high level after this."