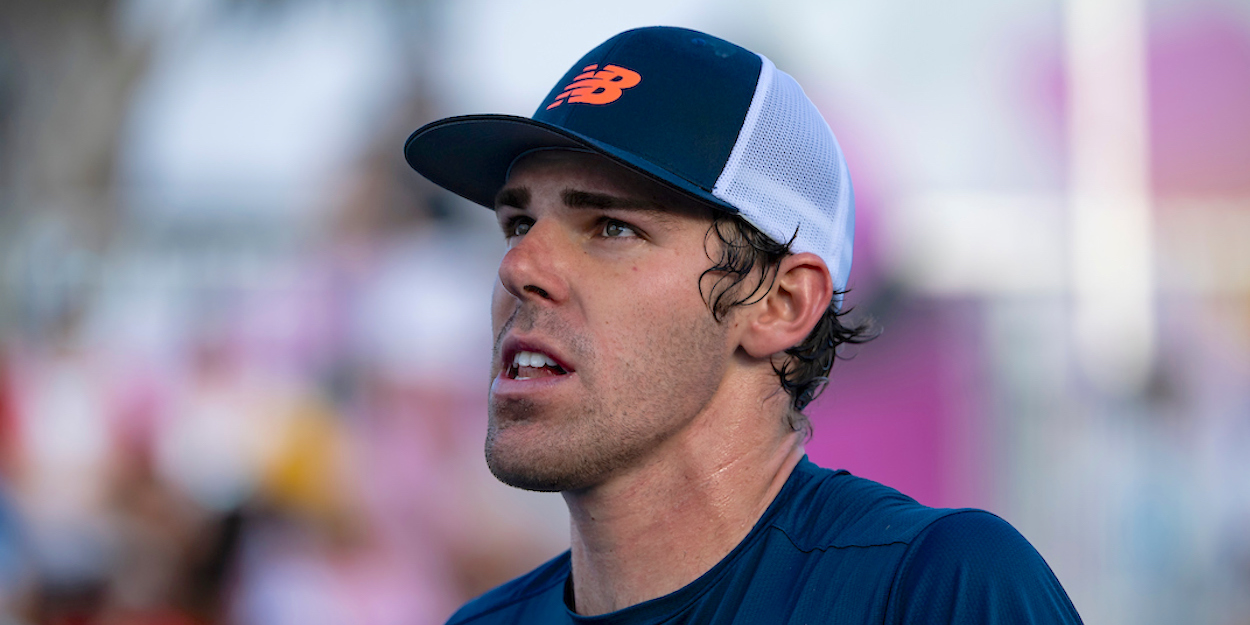 'There's something wrong,' Reilly Opelka saddened by hiked Miami Open ticket prices
Reilly Opelka has become the latest player to express his dismay at the state of tennis, tweeting in response to fans' concerns over exorbitant prices for Miami Open tickets.
Reilly Opelka has added to the myriad of concerns from top players in the game as he has responded to tweets from fans who are disappointed that they cannot financially justify Miami Open tickets this month.
'This is sad,' he tweeted about a fan who paid for two tickets at $3,000 in 2019 saying that a single ticket in 2021 starts at $5,150.
'[We] are certainly not playing for money at this point. We are playing for the greater good of the sport,' he continued.
'If there are die hard tennis fans that want to come and are willing to pay 3k to watch tennis but can't afford it, there's something wrong.'
Opelka has previously joined John Isner in voicing his qualms with reduced prize money for players and how the ATP and tournaments could be doing much better, even with the difficulties of running events during the pandemic.
This is sad.. players are certainly not playing for money at this point. We are playing for the greater good of the sport. If there are die hard tennis fans that want to come and are willing to pay 3k to watch tennis but cant afford it. Theres something wrong. https://t.co/tyEHfApfrN

— Reilly Opelka (@ReillyOpelka) March 18, 2021