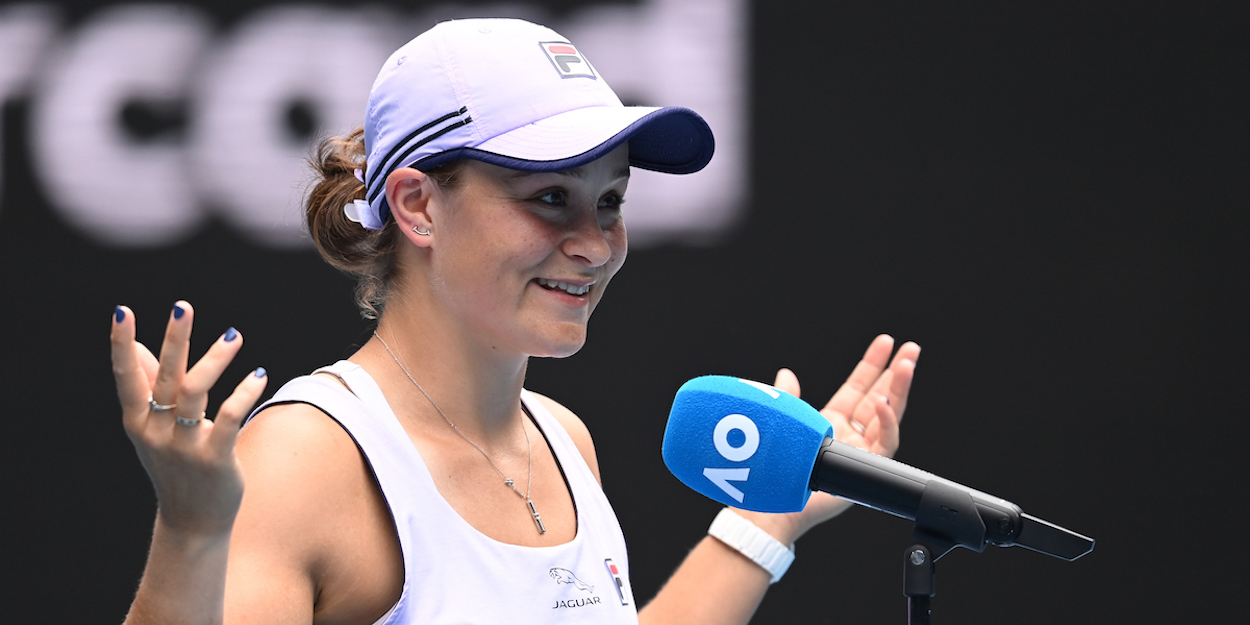 'The WTA tour has exceptional depth now', says Ashleigh Barty
World No. 1 Ashleigh Barty said she is surprised that people are still surprised at the depth of the WTA tour.
The Australian starts her campaign at the Miami Open against Kristina Kucova on Thursday. It will be the 24-year-old's first appearance since falling in the second round of the post-Australian Open WTA event in Adelaide.
Barty was asked about the variety of winners on the WTA tour to start the 2021 season at the media day for the WTA 1000 event on Tuesday.
"I feel like we've had this conversation over a number of years now, where it was almost a surprise to a lot of people that the depth was so good in the WTA," Barty said.
"But to all of the players and certainly everyone that I speak to, it's a testament to everyone who's out here working their backside off, trying to be the best that they can be.
"It's amazing to think there is so much depth. It makes for a really healthy competition knowing every single match you have to be near your best level to compete.
"That brings out the best in everyone. It's pushing everyone to continue to drive to be better.
"But, yeah, I've been asked this question quite a number of times over the last three or four years. To me, it's quite surprising that everyone is still surprised, if that makes sense.
"I feel like the tour has an exceptional depth now. It's really exciting for everyone moving forward."