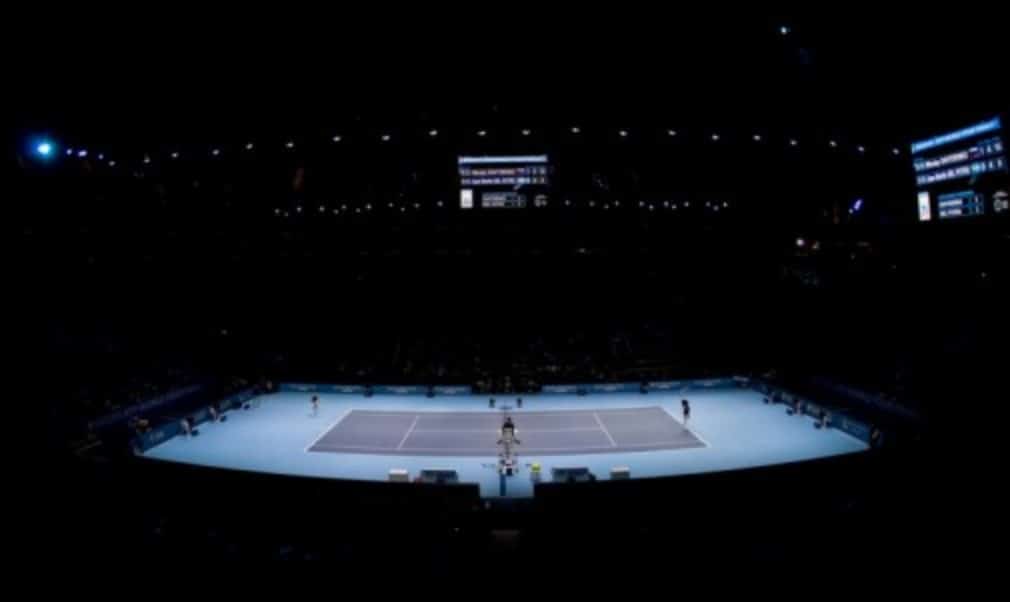 The London Eight
Originally published on 08/11/14
Group A
Novak Djokovic
Age: 27
World Ranking: 1
2014 Win/ Loss Record: 57-8
Djokovic has had an up and down year by his standards, but he still holds the No.1 ranking and a Wimbledon title. The new father proved he won't be distracted on court with victories over Andy Murray, Kei Nishikori and Milos Raonic en route to the BNP Paribas Masters crown in Paris last week, and he will start as favourite to defend his title.
Stan Wawrinka
Age: 29
World Ranking: 4
2014 Win/ Loss Record: 36-15
He broke the top four's stranglehold in Australia, and will always have a Grand Slam even if he hasn't been so successful since. Just one win since the US Open means he is scrapping desperately for form, and looks unlikely to compete in another hard-court epic with Djokovic.
Tomas Berdych
Age: 29
World Ranking: 7
2014 Win/ Loss Record: 54-20
This is the fifth year in a row the Czech has qualified for the Barclays ATP World Tour Finals, and Berdych continues to be solid if unspectacular. He is the sort of player good enough to reach the final of Beijing, only to be blown away 6-0 6-2 by Djokovic in the final. As the only non-Grand Slam winner in the group, he has a task to qualify.
Marin Cilic
Age: 26
World Ranking: 9
2014 Win/ Loss Record: 54-18
Seeing Marin Cilic win a major was arguably even more surprising than Wawrinka. He won the Kremlin Cup but skipped Paris with a minor injury, and his form is as unknown as it was at Flushing Meadows.
Group B
Roger Federer
Age: 33
World Ranking: 2
2014 Win/ Loss Record: 68-11
Federer is a man reborn after a difficult 2013. He has won more matches than any other player on tour this year and has climbed back up the rankings from No. 8 to within touching distance of the No. 1 spot. The Barclays ATP World Tour Finals arguably isn't even the biggest competition left this year for Federer, as he has the chance to win a first Davis Cup title for Switzerland a week later.
Kei Nishikori
Age: 24
World Ranking: 5
2014 Win/ Loss Record: 52-12
Nishikori proved he is one of the fittest players on tour by outlasting Raonic and Wawrinka in back-to-back five-setters at the US Open, as well as beating Djokovic at his own brand of speedy, athletic aggression. After backing that up with a title in Tokyo and semi-finals at Paris, he is well primed to continue his ascent to the top of the sport.
Andy Murray
Age: 27
World Ranking: 6
2014 Win/ Loss Record: 58-18
An underwhelming year has turned into a solid one courtesy of Murray's late charge to London. However, titles in Shenzhen, Vienna and Valencia can't disguise the fact that from nine matches this year with other players in elite eight, he has just one win against Cilic. He'll need to rediscover the extra bite on his groundstrokes to progress from the group.
Milos Raonic
Age: 23
World Ranking: 8
2014 Win/ Loss Record: 49-18
The Canadian is a new member of the tennis elite, and although he only has a 4-9 record against the other seven players in the draw, he claimed his first scalp over a top-three player in Paris by beating Federer. Reaching the final there suggests the big-server could be a serious threat in the more open of the groups.