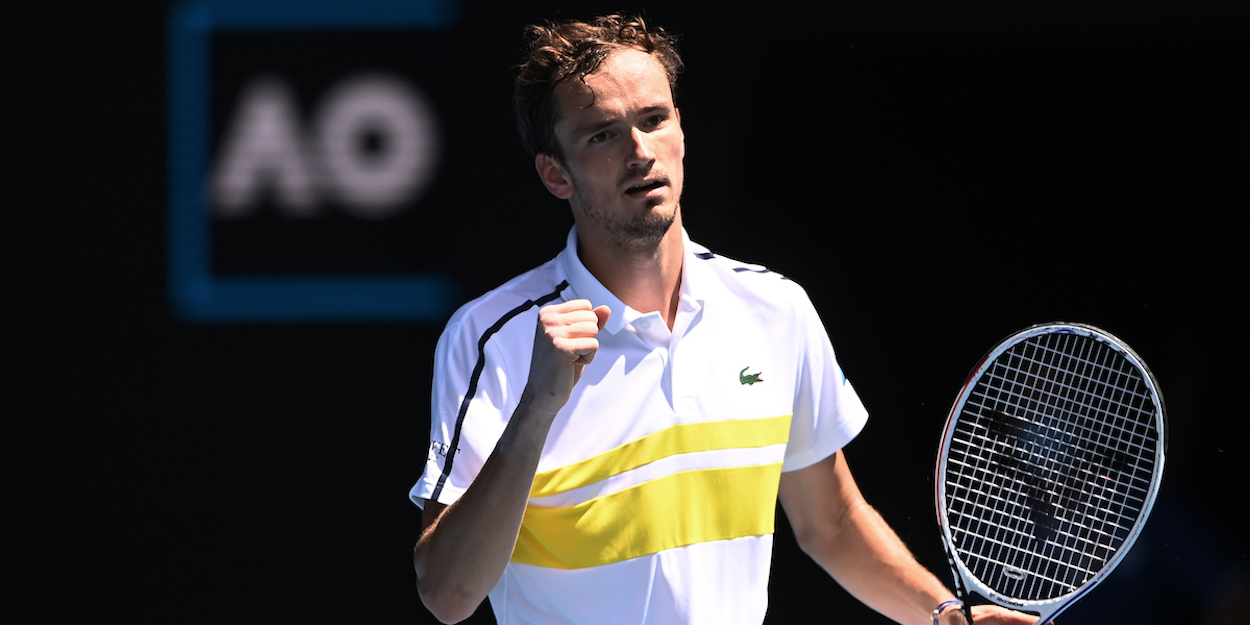 'That was one of the best matches I have ever played here,' says Daniil Medvedev
Daniil Medvedev said his win over Andrey Rublev was one of the best matches he has ever played at the Australian Open.
The Russian ace was in brilliant form against his compatriot despite the swelteringly hot conditions on Rod Laver Arena, winning 7-5, 6-3, 6-2.
It's a win that puts him in the semi-finals and also grants him a career high ranking next week with him leapfrogging Dominic Thiem to number three in the world.
His main focus right now, though, is the Australian Open, and he was understandably happy with his day's work.
"It was definitely one of the best matches I've played not only here in the last couple of years."
"You just need to win and get to the semis of a grand slam. I think my game matches [Rublev's] quite well.
"I've known him a long time so I know how to neutralise his big shots.
On his next match, which will be against either Rafael Nadal or Stefanos Tsitsipas, Medvedev added: "I'm really happy I can watch a match like this.
"I don't think they've played many matches on the ATP Tour, but all the matches they've played have been three and a half hour matches out of three sets so really interesting to see.
"I'm going to prepare for the opponent, it is not going to be easy whoever wins."