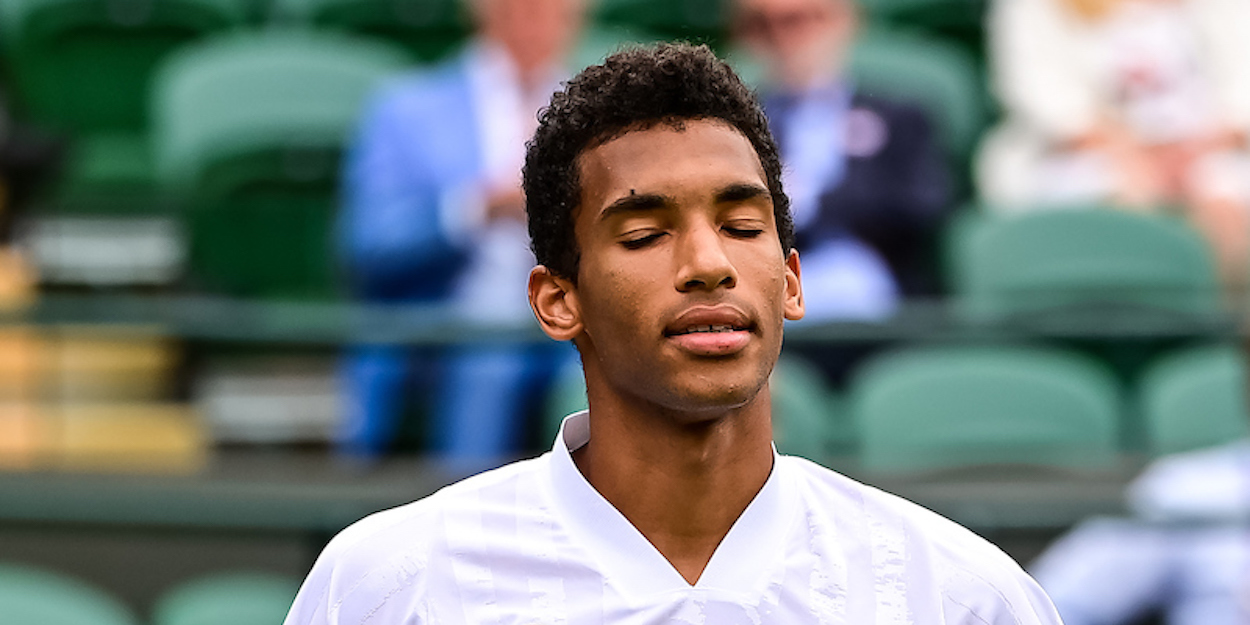 'That's where I lost the match,' Canadian identifies Wimbledon downfall
Canadian star Felix Auger-Aliassime identified exactly where he went wrong in his quarter-final defeat to Matteo Berrettini at Wimbledon.
The 20-year-old, playing in his first ever Grand Slam quarter-final, was downed by the Italian in four sets 6-3 5-7 7-5 6-3, who advanced to his second Major semi-final.
Following the match, Auger-Aliassime praised his good friend Berrettini who 'deserved' to be in the semi-finals following a very consistent and successful grass-court swing.
"I really felt like there was a match, there was a battle. It's really unfortunate that I had small opportunities in rallies in the end of the third set," Auger-Aliassime said.
"Credit to him because I think he really deserves it. He's shown how consistent he is over the past few weeks. He just won in Queen's. He deserves to be in the semi-finals right now."
Despite saying the Italian was deserving of victory, the Canadian was left frustrated after failing to use the momentum he gained at the end of the second set.
"I think the end of the third and beginning of the fourth is where I lost the match. I played a poor game on my serve. He did some good shots," Auger-Aliassime said.
"After the [beginning of the] fourth [set], when I started like this, he served better and better. He was more relaxed. I was trying to stay, to fight, to find a way, but it was a bit too late."