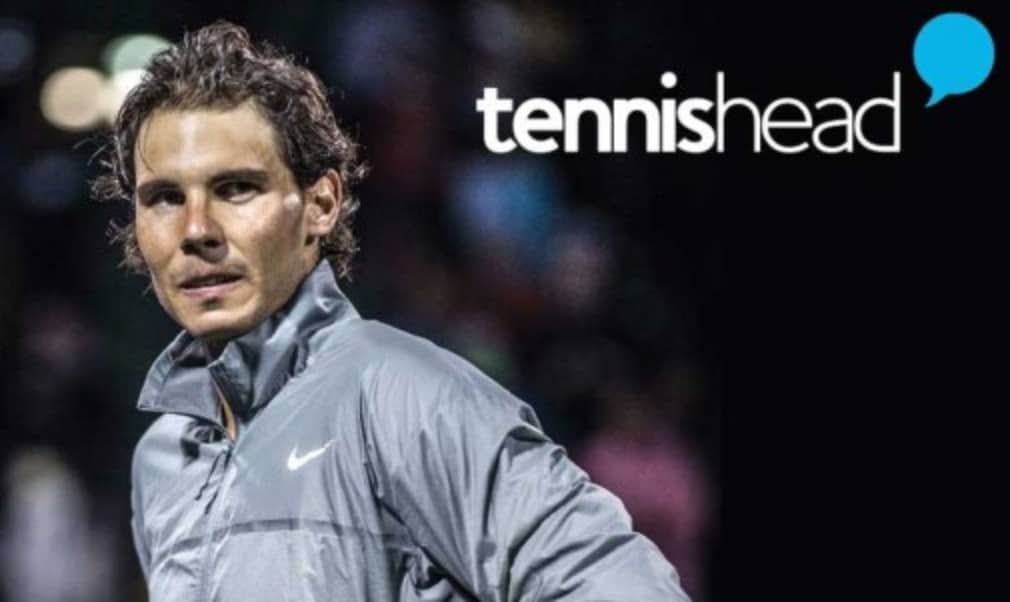 tennishead magazine: June issue out now!
Originally published on 25/04/14
In the latest issue, Rafael Nadal returns to our cover as we preview his most successful Slam, Roland Garros, where he is an eight-time champion. Can Novak Djokovic overcome a wrist injury to complete his career Grand Slam in Paris this year?
Did you know that his uncle Toni used to tell Rafa he had won the Tour de France? This is just one of 100 facts you might not know about the Spaniard as we take a closer look at the world No.1. Plus, we've got a spectacular money-can't-buy prize to give away this issue – find out how you can win a Babolat racket, signed by none other than Rafa himself!
Paul Newman, award-winning tennis correspondent of The Independent, also delves into the intriguing story of Kazakhstan, a country that is blooming as a tennis nation thanks to the passion an investment of billionaire Bulat Utemuratov.
Courtney Nguyen, a freelance writer and regular contributor to Sports Illustrated, looks at Venus Williams' remarkable story; her battle with a debilitating disease and why retirement is not on the 33-year-old's mind.
Spain's Pablo Carreno Busta, who climbed an astonishing 590 places in the ATP rankings in 2013 is our Locker Room guest, while we take a look at Monica Puig's Pica Power in our regular Hot Stuff feature.
In a packed Academy section Serena Williams' coach Patrick Mouratoglou shares his vision for his new academy outside Nice, while Mats Merkel shares his experience of working with Jo-Wilfried Tsonga on his clay game and picks out his players to watch on the clay.
If you're gearing up for a busy summer of tennis, find out how a smart training schedule will help you peak at the right time as we explore the benefits of periodisation with the help of the International Tennis Federation, while we scrutinise Rafael Nadal's famous forehand before focusing on Eugenie Bouchard's defensive backhand.
If gear's your thing, we've got all the hottest kit for the clay court season, including the chance to win a Babolat AeroPro Drive RG – the weapon of choice for Nadal this clay court season. We check out the kit that the pros will be wearing at Roland Garros, and chat to Jelena Jankovic about her Prince Red LS 105.
In the second of our series of racket reviews, we test drive all the best rackets for intermediate players, while gear editor Michael Beattie takes a closer look at lead tape – a cheap and easy way to customise your racket.
As well as our stunning gallery featuring exclusive images, we have a behind-the-scenes view of life as a tennis photographer as well as the usual rundown of all the latest results, rankings and statistics from the WTA and ATP Tour.
What are you waiting for? Get your hands on a copy of tennishead today! Subscribe today to get the new issue delivered direct to your door or download the digital version via Apple Newsstand.