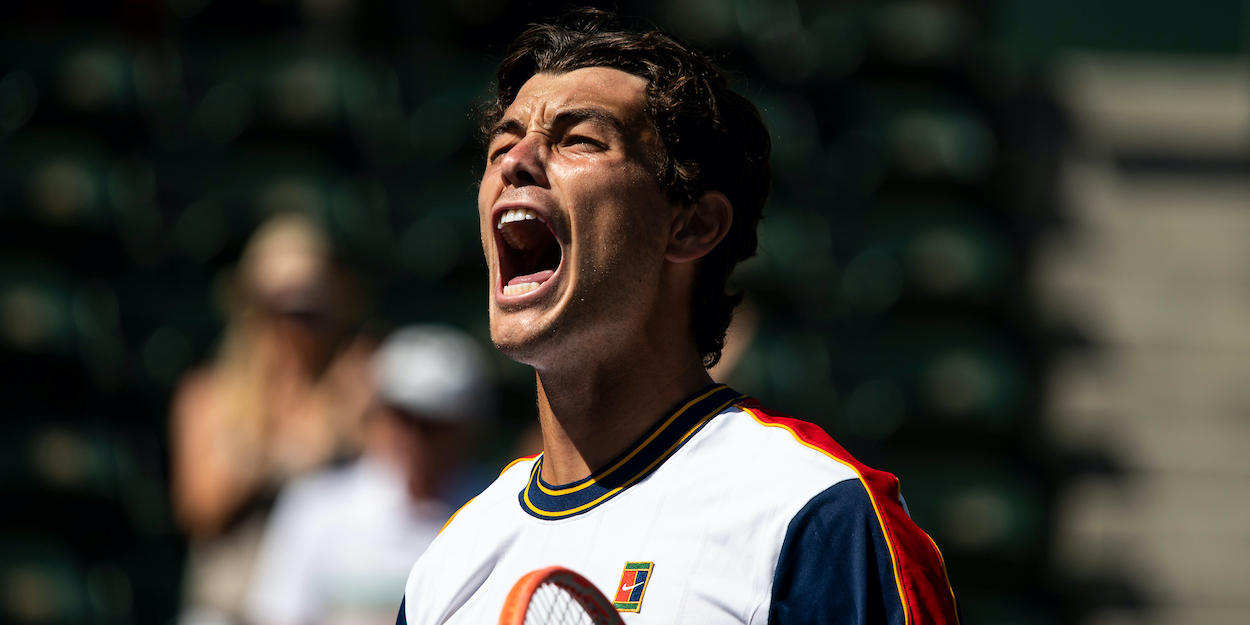 'It is amazing' – Taylor Fritz produces remarkable comeback to down Alexander Zverev
Taylor Fritz continued his impressive run at Indian Wells with a shock victory over world number four Alexander Zverev to book a semi-final spot.
The American rallied from a 2-5 deficit in the final set and saved two match points before coming through 4-6, 6-3, 7-6(3) after two hours and 22 minutes.
The victory saw Fritz earn his second career Top 5 victory and his first ever appearance at a Masters 1000 semi-final.
"I was really down and out but I found a way to put myself into it," Fritz said in his on-court interview.
"I really wanted to make him have to close me out and I was able to get back into the match.
"Normally you would be so nervous in those situations and in the third set tie-break, but I felt so confident being aggressive, going after my game. It feels really great to play well with the pressure on."
The 31st seed, who completed the Italian job earlier in the event by defeating Matteo Berrettini and Jannik Sinner, continued his aggressive style against the in-form German with 36 winners.
"The biggest thing was match point down, I wanted to make him serve it out, so I just fought as hard as I could to hold that game," Fritz said. "Then I got fortunate in his service game and from there I felt in control and felt really good under the pressure.
"It is amazing. Especially the way that match ended with such high emotions with the crowd. The crowd was amazing and it is a dream come true."
Fritz will now face Nikoloz Basilashvili for a place in the Indian Wells final.