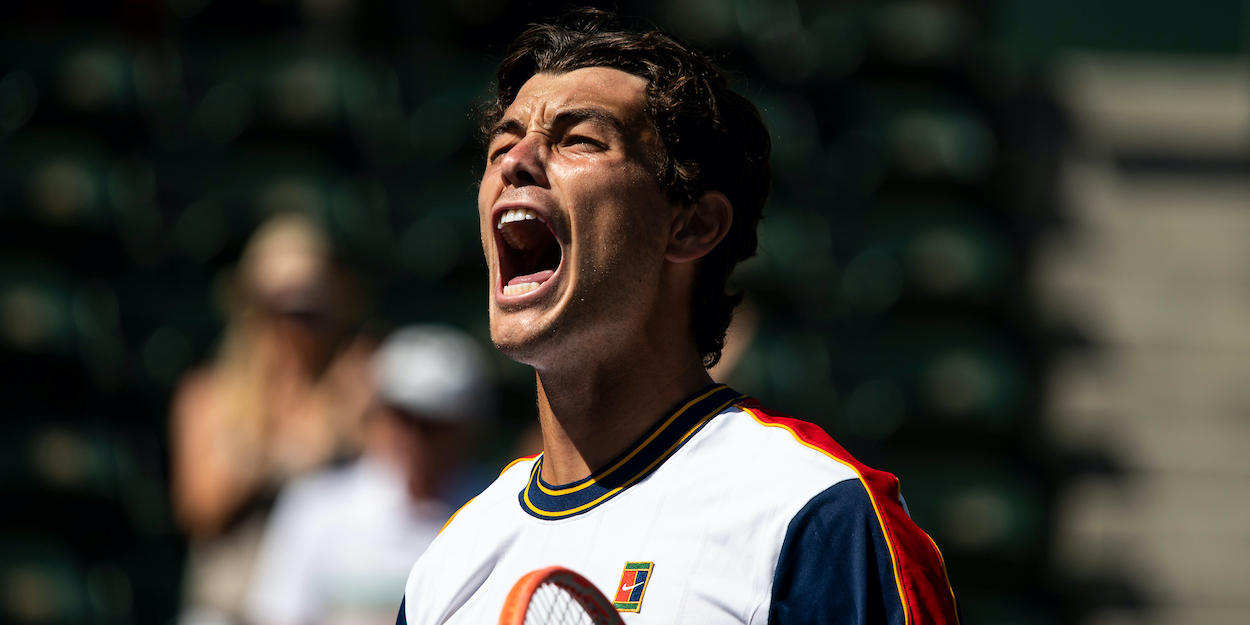 Taylor Fritz claims 'extra special' top-10 win at home Masters
Taylor Fritz has clinched a victory over a top-10 player for the first time in nearly two years to reach the fourth round of Indian Wells.
The 23-year-old, a southern California native, ousted world number seven Matteo Berrettini 6-4, 6-3.
Fritz last overcame a top-10 opponent at the Davis Cup Finals in November 2019. In fact, his opponent on that occasion was also Matteo Berrettini, then ranked 8th in the world.
"I've been looking for some good results in these big events for a bit," Fritz admitted in his post-match press conference.
"I've definitely let more than a couple slip away from me that I felt like I should have won. So, it's nice to kind of just play a solid match, close it out in the end there and move forward, get myself another opportunity to maybe make a quarter-final, semi-final run here at a big event.
The win is a seventh for Taylor Fritz against a top-10 ranked opponent, now holding a 7-21 record against such players.
It is his second such win at Indian Wells, defeating Marin Cilic in 2017 when the Croatian was ranked at world number seven. Fritz was ranked at 136th in the world at the time as a 19-year-old.
"Obviously, this one being close to home, being a tournament that I grew up coming to, it's a little extra special."
With the victory, Fritz equals his best result at Indian Wells, previously reaching the fourth round in 2018.
Taylor Fritz has reached the fourth round of a Masters 1000 twice before, has never been as far as the quarter-finals at Masters level.
The 31st seed will need to overcome 10th seed and world number 14 Jannik Sinner to progress to that stage for the first time.