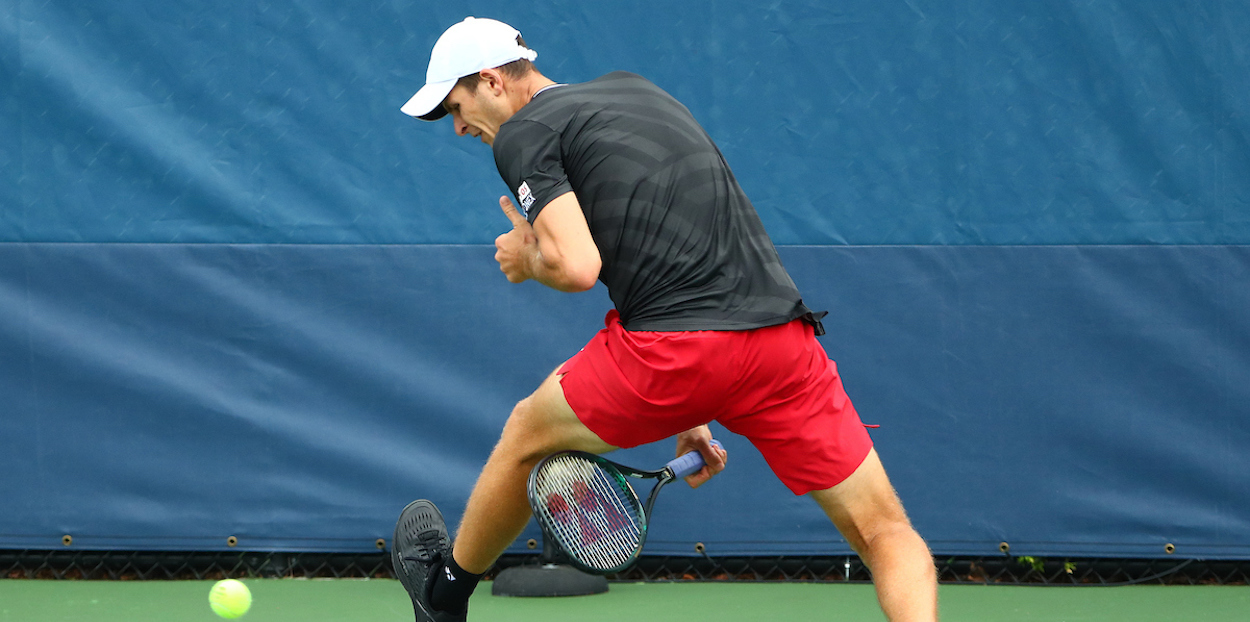 Stats expert identifies the two shots that have catapulted Hubert Hurkacz into the Miami quarter final
Tennishead's resident statistical analyst has highlighted two prominent reasons the tall Pole Hubert Hurkacz is having such a great week in Miami but there is also a potential stumbling block that could lead to his downfall
"Hubert Hurkacz is one of the players who grasped the opportunity presented by a depleted Miami Open draw. He is into his second ATP Masters 1000 quarter-final, having previously achieved the feat at the 2019 BNP Paribas Open in Indian Wells. This week he has produced some of the best tennis of his career to overcome two top players in Shapovalov and Raonic. His impressive form is largely down to his serve and worryingly for his future opponents he has a lot of room for improvement on return.
"Hurkacz has won 81% of his first service points at the 2021 Miami Open. This is significantly higher than the 73% he managed in the previous 52 weeks. His second serve is also considerably more effective. He has managed to win 55% of points behind his second delivery, which is an increase of 6%. If he can sustain those kind of service numbers in the coming months, breaking his serve will be a very difficult task.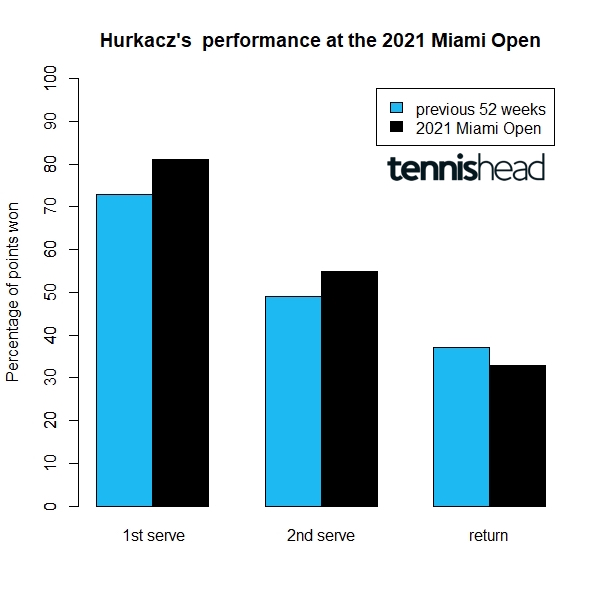 "This same increase is not shown in his return game. His percentage of points won on return has decreased to 33%, 4% down on what he was averaging in the previous 52 weeks. Even the 37% he averaged over these past 52 weeks is not high enough. The best returners win close to 45% of points on return. Hurkacz will have to reach a similarly high level on return, if he wants to regularly beat some of the best players in men's tennis.
"Hurkacz's serve has been of a high quality throughout the Miami Open. His impressive serve can be the foundation for future success. But to be able to regularly compete with the top players on the ATP Tour, he needs to markedly improve his return of serve."
Luka Elliott has a B Com in Economics & Statistics from the University of Cape Town where his thesis was titled "Engineering Features for Tennis Match Outcome Prediction in a Statistical Learning Framework". He now writes for Tennishead focussing on how statistics effect the outcome of ATP matches