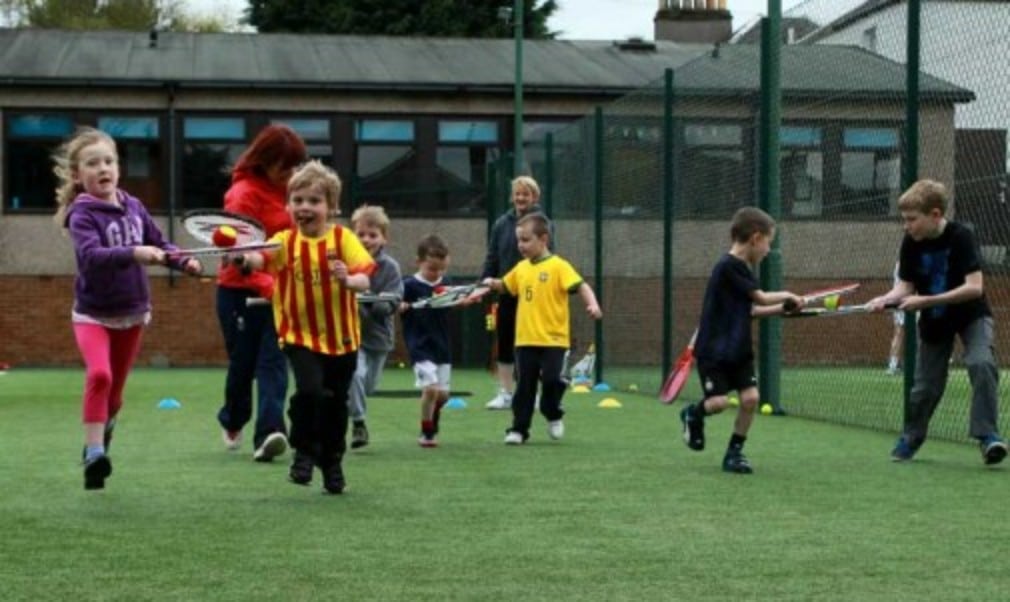 Spotlight on Rutherglen Lawn Tennis Club
Originally published on 15/08/14
As part of our Spotlight series, we talk to Susan, who is a coach at Rutherglen Tennis Club in Glasgow
How did you get into tennis?
I never played tennis as a child, but I was keen on badminton. A friend suggested we go to our local club for tennis lessons so I reluctantly went along, not expecting to hit the ball. Luckily it was head coach Stuart Clarke, who showed us the way with patience and encouragement. He pushed us eventually to enter the club championships and inter-district competitions. It was quite humiliating at first but I kept at it, and I'm now the captain of our ladies' first team and this is the second year we have won our West of Scotland Ladies doubles league and will be promoted. We started at the bottom, but are gradually moving upwards.
I also play for Police Scotland and have qualified for the national competitions travelling throughout the UK for competitions, and I have been runner-up in ladies veterans doubles for the last two years.
When did you start coaching?
I only started coaching voluntarily last October after achieving my LTA Level 1and Level 2 coaching certificates in 2013. I piloted a class through the winter, which I called 'Tennis Tigers', with a one-hour session on Thursdays after school and a two-hour session on Saturday mornings for children between five and 10. The class was slow to start, as it was often cold, but it soon built up on both days and I started to charge for lessons in January. This was an introduction to red/orange ball tennis for the children, mixed with fun and games.
How much coaching do you do per week?
I coach Tennis Tigers for three hours a week and run some small group coaching sessions, mostly for teenage girls. I occasionally will do a 'workshop', such as 'service' where we just focus on the basic technique, and usually follow it up with some games. I will add another two hours coaching with the introduction of 'Miss Hits'.
Tell us more about Miss Hits
I was asked along to be part of a group of women involved in piloting the 'Miss Hits' programme. We spent the day going through the programme, learning all about the fundamentals and what was expected from it, how to deliver it, and give our feedback. The programme is aimed at getting young girls aged five to eight into tennis by making it a fun, active friendly indoor environment, based on a set of cool girl characters associated with the tennis shots. And not forgetting Billy the ball dog, a cool wee toy dog, which someone gets to take home each week to look after!
I am ready to launch, and have two classes set up at local community centres. I plan to deliver classes throughout the autumn and winter and set up classes to continue in the spring at Rutherglen, to get the girls playing the game.
What do you enjoy about coaching?
I enjoy tennis coaching as way to enjoy tennis and relax. A different kind of court altogether compared to my day job!
What is the worst thing about being a tennis coach?
For me it is putting up the mini nets on the outdoor courts, I have four to assemble before each class.
What three words would you use to describe Rutherglen Tennis Club?
Friendly, fun and family-oriented
Who would be your dream doubles partner?
Rafa Nadal, as he's not just an amazing tennis player, but a wee cheeky chappy too! I like that- he would be great fun.
Rutherglen Lawn Tennis Club is a member of tennishead's Love Tennis scheme. To register your club, or to find out more, click here.