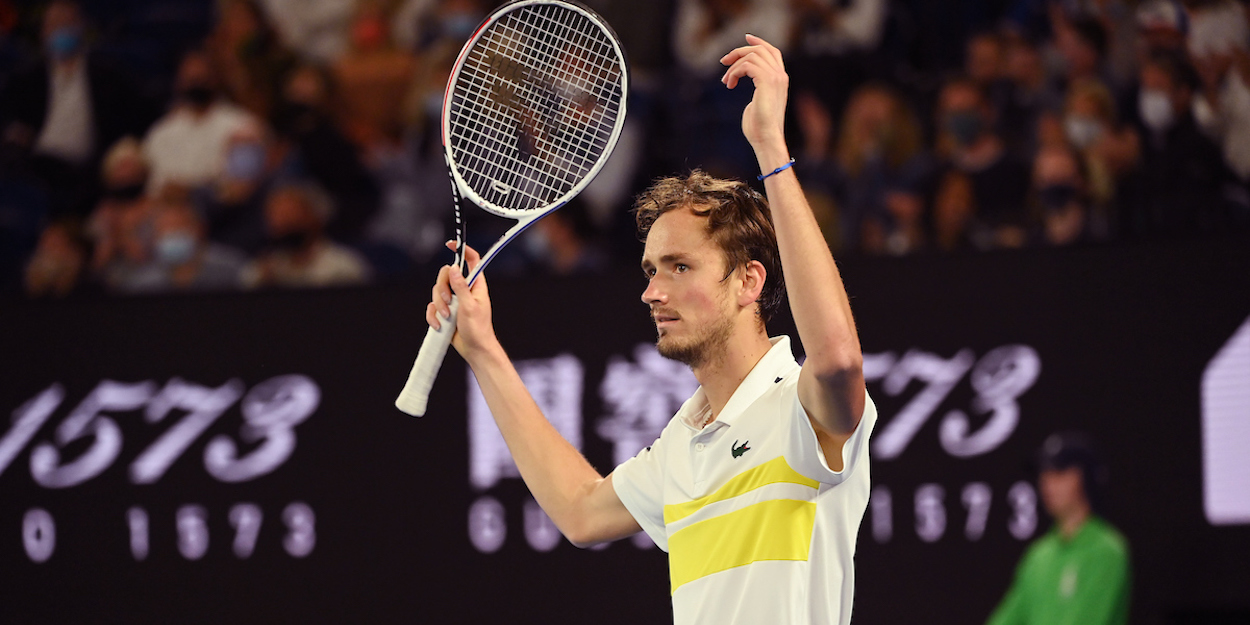 'Something I dreamt of when I was a kid', says Daniil Medvedev after winning 10th title
Daniil Medvedev said he has achieved a childhood dream by reaching double figures in ATP titles won after victory in Marseille.
The new world No. 2 defeated Pierre-Hugues Herbert in three sets in the final on Sunday to win the ATP 250 event.
It was the 25-year-old's 10th tour level triumph and first individual title of 2021 – having won the ATP Cup with Russia in February.
"I am really happy. I knew that I would become No. 2 no matter what on Monday," said Medvedev after the final.
"It is always better when you step up the rankings when you do something great.
"I know that winning here didn't give me the points to become No. 2, but it is great for the self-esteem that just before becoming No. 2 on Monday, I win a tournament.
"I am really happy about the number 10. It gets me to two digits, something which I dreamt of when I was a kid.
"I think it is already a great number, but I am going to try to work more and get some more.
"I really like to play on hard courts. I feel like that is where my game suits me the best. I feel like I know the solutions I have to find during the match and that is what I did today.
"Pierre-Hugues can play unbelievable tennis. I know what he is capable of. I played a lot of tough matches with him, especially when I lost in the Roland Garros first round.
"Today was a tricky, tough match and I am really happy that I managed to be on top and get the win."