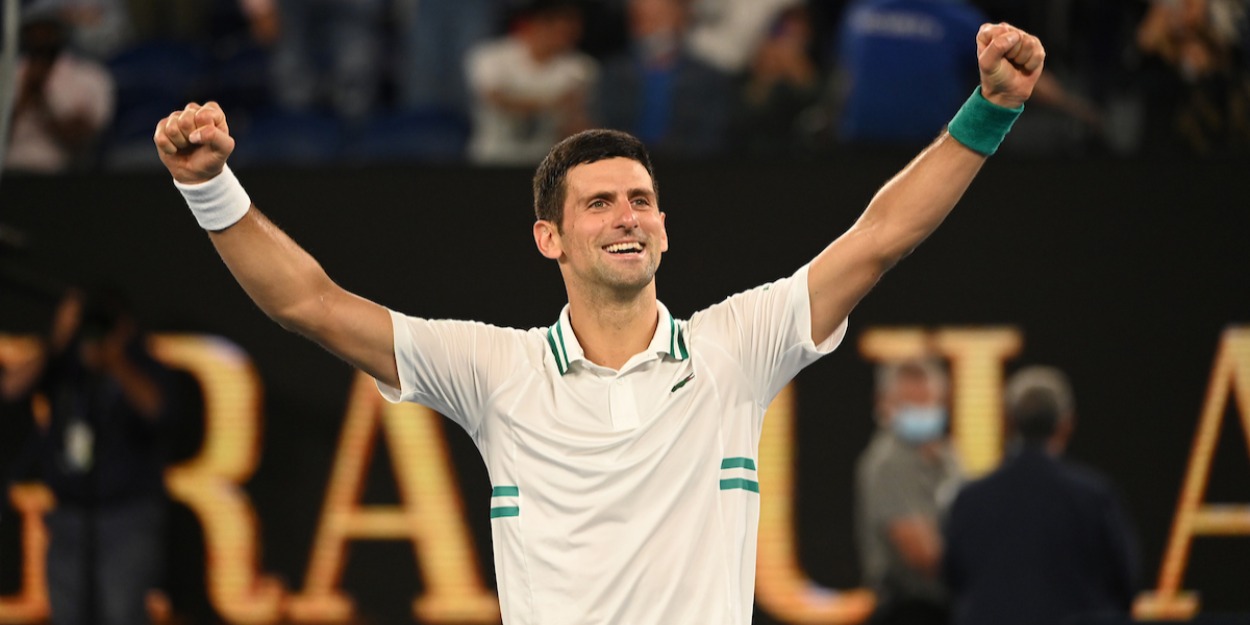 'Something I dreamt of as a kid', says Novak Djokovic on major achievement
Novak Djokovic has said that setting the record for most weeks at world No. 1 is something he dreamt of achieving since he started to play tennis. 
The 18-time major champion reached 311 weeks at the top of the ATP rankings this week, surpassing Roger Federer's record of 310 weeks. 
Rafael Nadal's defeat in the Australian Open quarter-finals meant he could not catch Djokovic by March 8 – assuring the Serbian would claim the record.
"This achievement is something that I dreamt of when I was a kid starting to play tennis. It's a tribute to the love and commitment that I have for this sport," Djokovic told NDTV Sports.
"I hope that I can keep going and playing at this level because the thirst for competition and being part of the professional tennis world is still there.
"I don't feel that this is only my success, I have to mention the support and the strength and the power that I got from people that are closest to me in my life.
"My family, my entourage, my country really over the years has been a crucial and essential factor into this achievement.
"I probably am not still aware fully of what this represents, because I am still that little kid with a tennis racket that is excited to go on to the next challenge and play the next tournament and that drive and motivation is still there, which is wonderful to feel.
"Of course, being part of the history of the sport that I truly love and am very passionate about is a huge honour and a privilege. 
"To stand alongside all the tennis history greats is something that I always dreamt of and that I truly respect and appreciate so I am very, very joyful and happy."