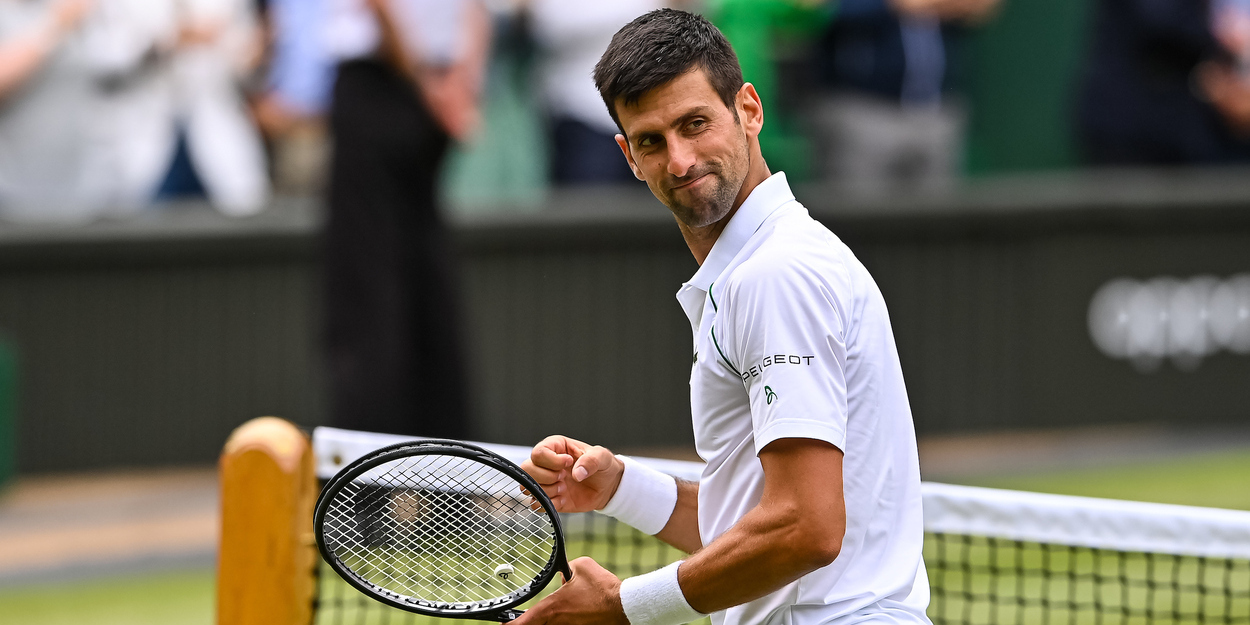 Social Slice: Argentine teases Djokovic; Federer has surprise training partner
On today's social slice, Juan Martin del Potro teases Novak Djokovic ahead of the Olympics and Roger Federer has a surprise training partner. 
Firstly, Novak Djokovic posted a picture on Instagram ahead of his flight to Tokyo, stating: 'Honoured to play for my people and my country at the Olympics. Wheels up, see you in Tokyo'.
Del Potro, who eliminated Djokovic in the first round at Rio 2016 before claiming the silver medal, joked, 'I'll be watching you. This time you have your chance amigo!'.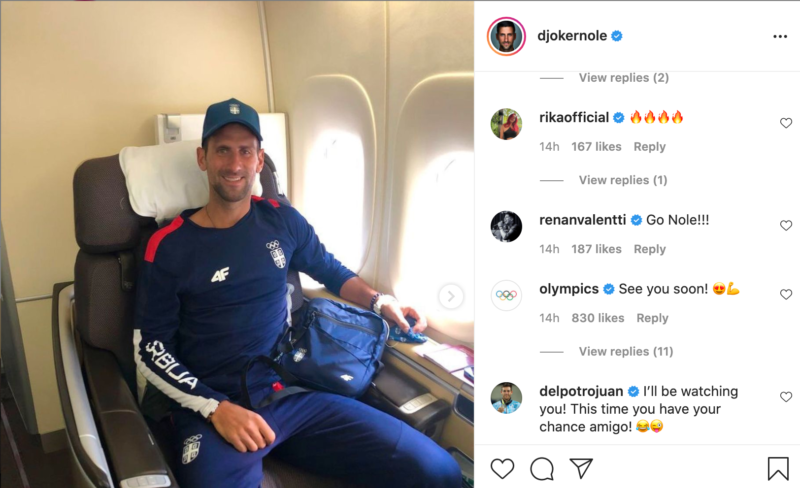 Roger Federer enjoyed a practice session with his daughter Myla and Arsenal legend Thierry Henry whilst on a Croatian island vacation.
It's safe to say the backhand needs a bit of work, Thierry!
Roger followed by Thierry Henry and Mila in a little and funny training in Croatia 👍🏻🎾🤗 #federer

📽 by saqueace from hkresic pic.twitter.com/zwcN14YV1c

— danielle (@dm_mauron) July 20, 2021
In other news, del Potro is doing everything he can to be back competing as he recovers from his fourth right knee surgery, which he underwent in March.
The Argentine, who has not competed since Queens in 2019, captioned his video: 'New training sessions, increasing the intensity.'
We can't wait to see you back, del Po!
View this post on Instagram
Another player back on the court after suffering injury is Dominic Thiem… well, sort of.
The Austrian posted on Instagram on Tuesday that he is 'finally back on court', though was filmed hitting every shot with his left hand as he recovers from his right wrist injury.
View this post on Instagram
Thiem is not the only Austrian to deploy a slightly strange training technique. Former World. No 1 Thomas Muster returned balls in a specially designed wheelchair after recovering from surgery.
The Austrian damaged several ligaments in his left knee after being hit by a car.