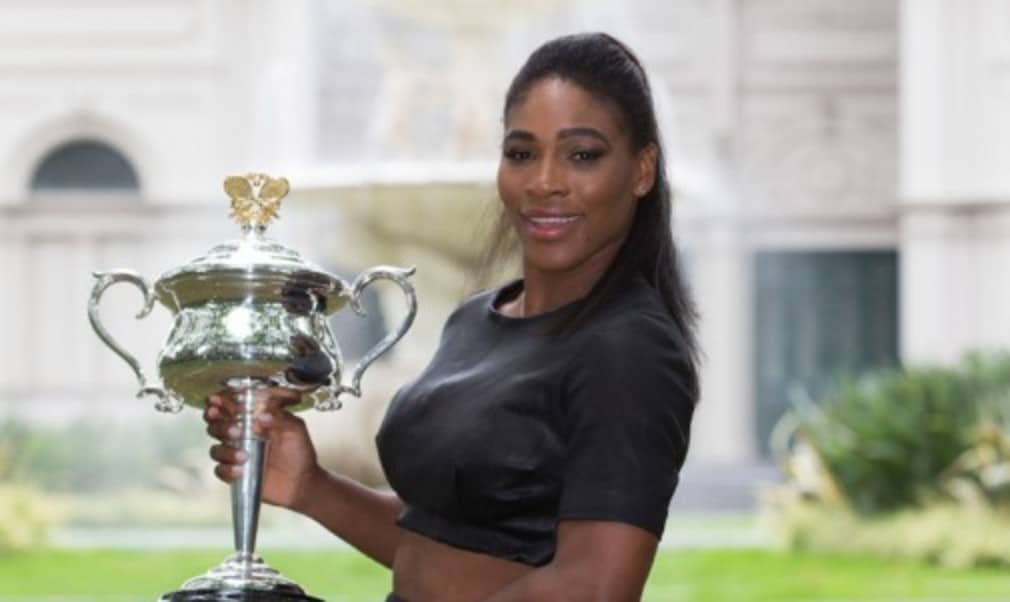 Serena chasing down Graf's Grand Slam mark
Originally published on 01/02/15
The 33-year-old became the oldest woman in history to win an Australian Open singles title, and with no signs of retiring yet, it would not be a stretch too far to imagine her equalling Steffi Grafs's haul of 22 Grand Slam titles. The German legend, who played with a Wilson Pro-staff for most of her career, had four Australian Open titles among her 22 titles and is top of the leaderboard for the most number of Slams won in the Open era. Williams now has six titles from the first slam of the year, the most in the Open era.
"I would love to get to 22," said Williams, who also equalled Graf's achievement of winning the US Open and Australian Open back-to-back three times. "I mean, 19 was very difficult to get to. It took me 33 years to get here. But I have to get to 20 first, and then I have to get to 21.
"There's so many wonderful young players coming up, so it will be a very big task. My next goal was just to get to 19. That was my goal. So I didn't think it would happen this fast, to be honest, but it feels really good."
The American missed 11 months of the tour during the 2010 and 2011 seasons with a right foot injury and pulmonary embolism. However, finding form again in 2013 she achieved a career-best year winning 11 titles including Roland Garros and the US Open. Despite now being 33 years old, Williams still has a powerful game and the 88 aces that she served during the 2015 Australian Open are testament to one of her biggest weapons.
"One of her biggest strengths is her serve," said Sharapova after her 6-3 7-6(5) defeat on Saturday. "Maybe it's something that has saved her in many matches, situations where you cannot get the racket on the ball. "When the games on her serve were 30-All, 40-30 or 15-30 a few times, she came up with really great serves.
"There's just a very limited amount of players that serve in that speed range as she does consistently. She finds the corners extremely well."
Serena by the Numbers
19 Grand Slam titles
6 Australian Open
2 Roland Garros
5 Wimbledon
6 US Open
226 non-consecutive weeks as World No.1
102 consecutive weeks
33 years 127 days – oldest player to win an Australian Open women's singles title in the Open era
17 victories in 19 meetings over her final opponent Maria Sharapova (Sharapova has not beaten Serena since 2004)
100 career wins over Top 5 opponents
7 titles won in 2014 including US Open
65 career titles including 19 Grand Slam singles, 13 Grand Slam doubles, (all with Venus Williams) and 2 Grand Slam mixed doubles titles (with Max Mirnyi)
This story is bought to you by Wilson, official sponsor of Tennis Australia and the Australian Open