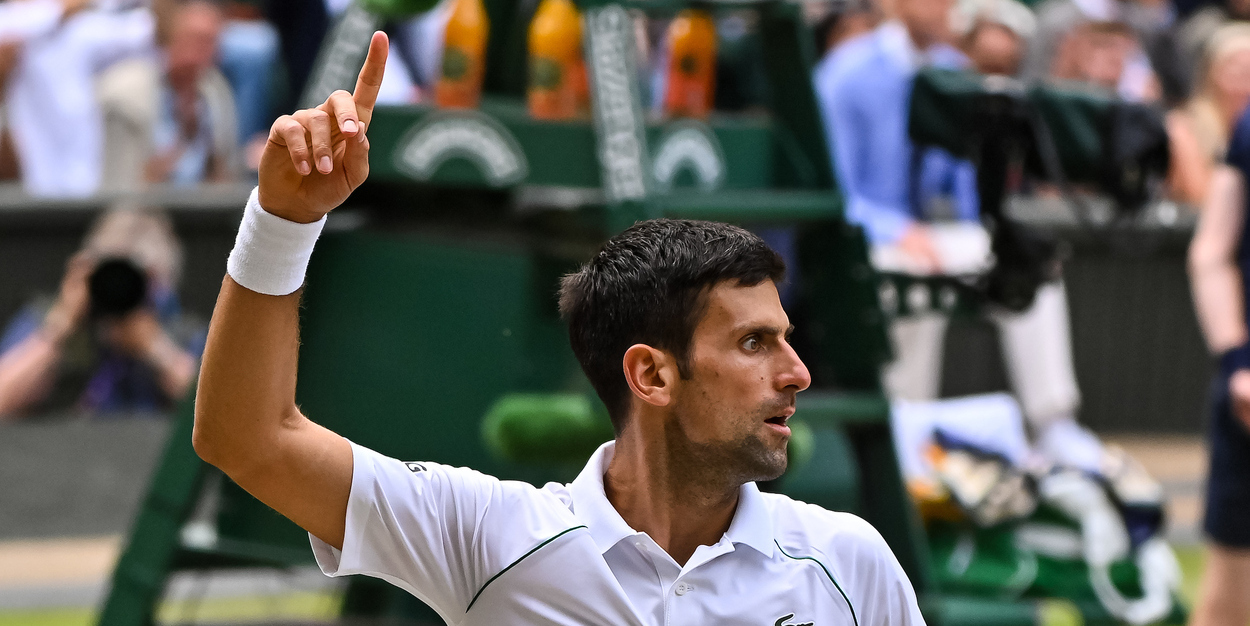 Second Service: Djokovic stands alone; stars gear up for Olympics
For today's Second Service, Novak Djokovic is declared to stand apart from the pack, while Olympic debutants look to do their country proud. 
To start, Novak Djokovic continues to receive high praise and backing of his 'GOAT' status from a number of figures in tennis.
Fellow ATP pro Mitchell Krueger said of the debate "If you had asked me two years ago, I would have said 100% (Federer) — no doubt in my mind.
"But you can't really argue with the numbers and the facts [in Djokovic's favour]."
Wimbledon legend Boris Becker also added his hat to the ring, stating that "one constant is that Djokovic is the last man standing from what we used to know as the Big Four."
You can read Becker's full comments here
Still on the subject of the world number one, Goran Ivanisevic spoke about coaching the Serb.
"To be honest, it is very stressful. People think my job with Novak is easy, but it is not," the 2001 Wimbledon champion revealed.
"It is great to work with such a great athlete and player, but very demanding also."
As the Olympics come into view, a number of first-time Olympian are itching to do their country proud in Toyko.
Diego Schwartzman is excited to be part of something more than himself. "I like to be as a group, as a country, so it's a totally different way to see a competition," he said of the event in an ITF interview.
Russian star Andrey Rublev agrees. "When you play matches for your country it is always a different feeling.
"You are not only playing for you, you're playing for your team and your country and it is always a more special feeling.
Grand Slam champion Iga Swiatek admits it would be the "highlight of my career" to win gold for Poland.
And newly crowned Wimbledon champion Ashleigh Barty could not be prouder to represent Australia.
"For an Aussie it's the best thing you can do and I can't wait to have an opportunity to wear the green and gold," she told the ITF.
Take a look at what else Barty had to say here
In other news, Matteo Berrettini made headlines as the newest addition to Team Europe for the 2021 Laver Cup, and he is excited to play alongside his idols.
The Italian gushed that playing with Roger Federer "is going to be a really special experience."
Meanwhile, team captain Bjorn Borg described Berrettini as "a great addition to our team and I have no doubt he will relish the unique experience [of the Laver Cup."
Read more on the what Borg revealed here
Finally, some good news for Serena Williams fans, as the American is reportedly doing well in her recovery since exiting Wimbledon through injury.
Get the full details of the story here.