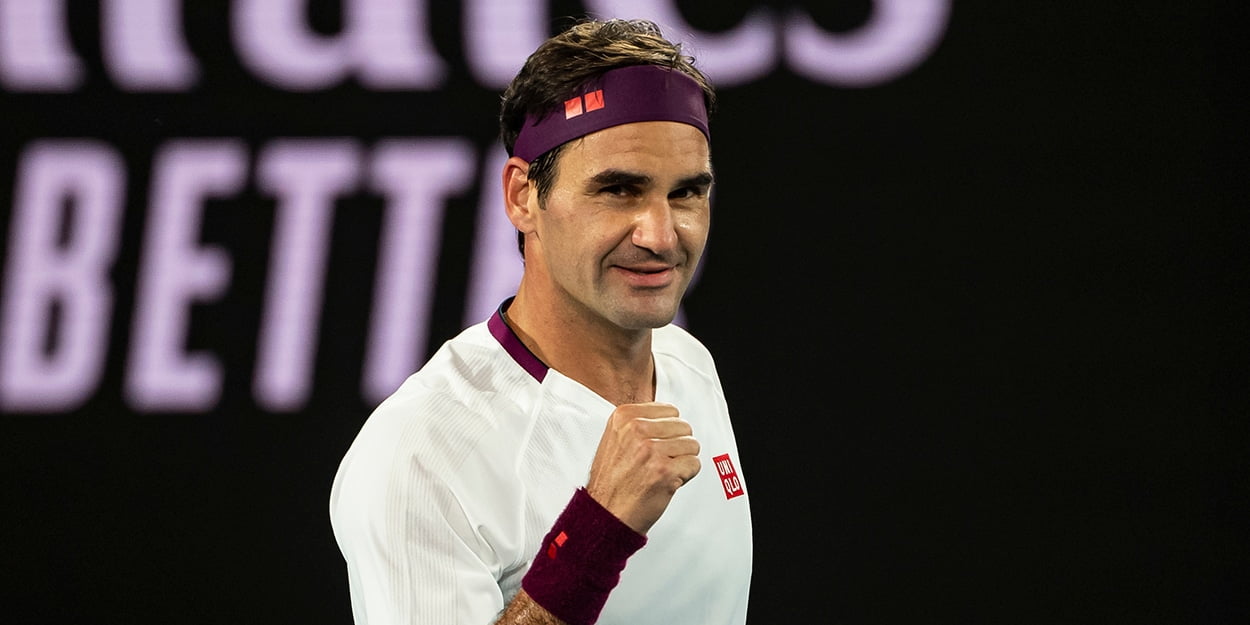 Revealed: The 10 greatest Roger Federer victories, Part 1
With the debate still unresolved over which of the "Big Three" will end their career as the greatest male player of all time, Tennishead looks at Roger Federer and his 10 greatest victories
Wimbledon fourth round 2001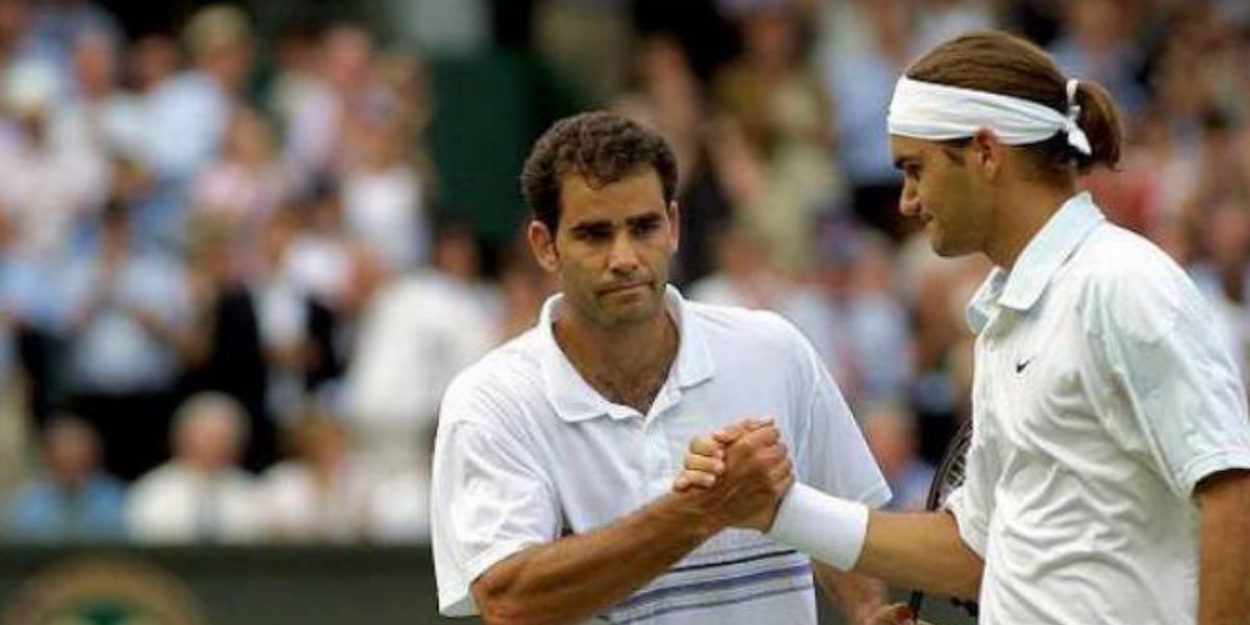 Federer bt Sampras 7-6(7) 5-7 6-4 6-7(2) 7-5
Federer's talent had long been recognised but his big breakthrough came with this victory over Pete Sampras, the seven-time Wimbledon champion, in their only career meeting. Federer, making his Centre Court debut, ended Sampras' run of 31 consecutive wins at the All England Club before losing to Tim Henman in the quarter-finals.
Tennis Masters Cup final 2003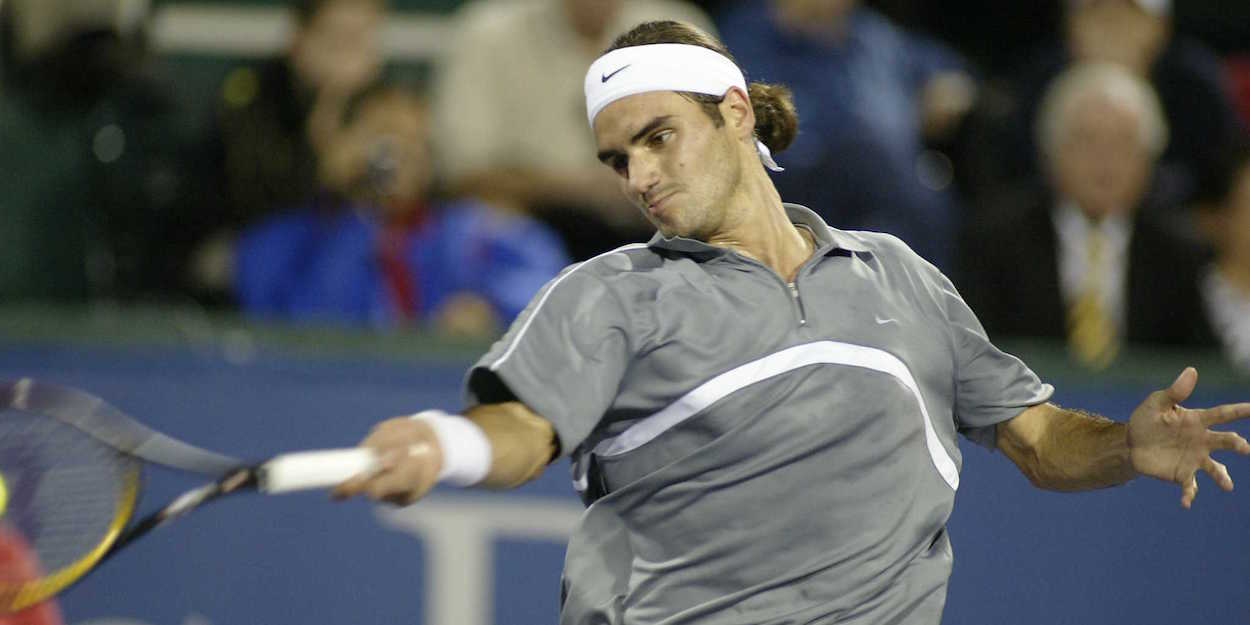 Federer bt Agassi 6-3 6-0 6-4
Federer lost his first three matches against Andre Agassi but then beat the American twice in a week in Shanghai. The first win, in the round-robin stage, had been tight, but in the final Federer dominated from the start, winning in 96 minutes to claim the first of his six year-end titles. Federer won his last eight career meetings with Agassi.
Wimbledon final 2007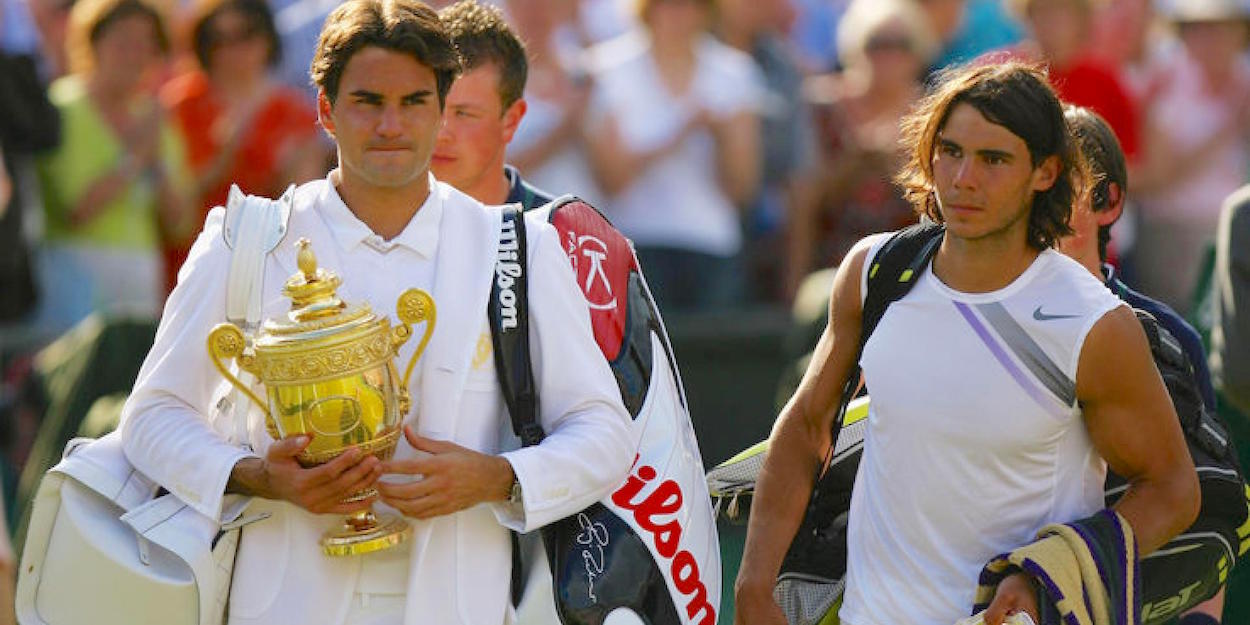 Federer bt Nadal 7-6(7) 4-6 7-6(3) 2-6 6-2
Federer matched Bjorn Borg's open era record of five successive Wimbledon men's singles title, extending his run to 54 consecutive victories on grass and 34 in a row at the All England Club. Federer had beaten Nadal in the 2006 final in four sets, but this was much closer as the Spaniard fought hard for three hours and 45 minutes.
French Open semi-final 2009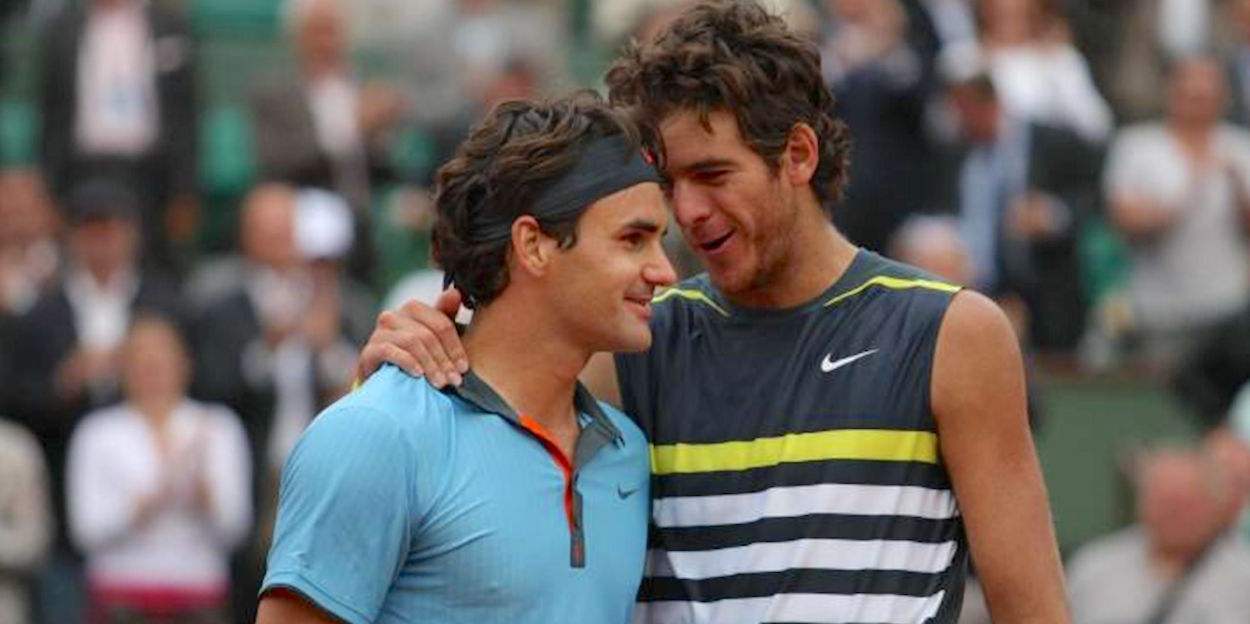 Federer bt Del Potro 3-6 7-6(2) 2-6 6-1 6-4
Federer claimed his only French Open title by beating Robin Soderling in the final, but had set up the chance to complete his Grand Slam collection with a hard-fought victory over Juan Martin del Potro two days earlier. The Argentinian had the upper hand until early in the fourth set, when Federer upped his game to devastating effect.
Wimbledon final 2009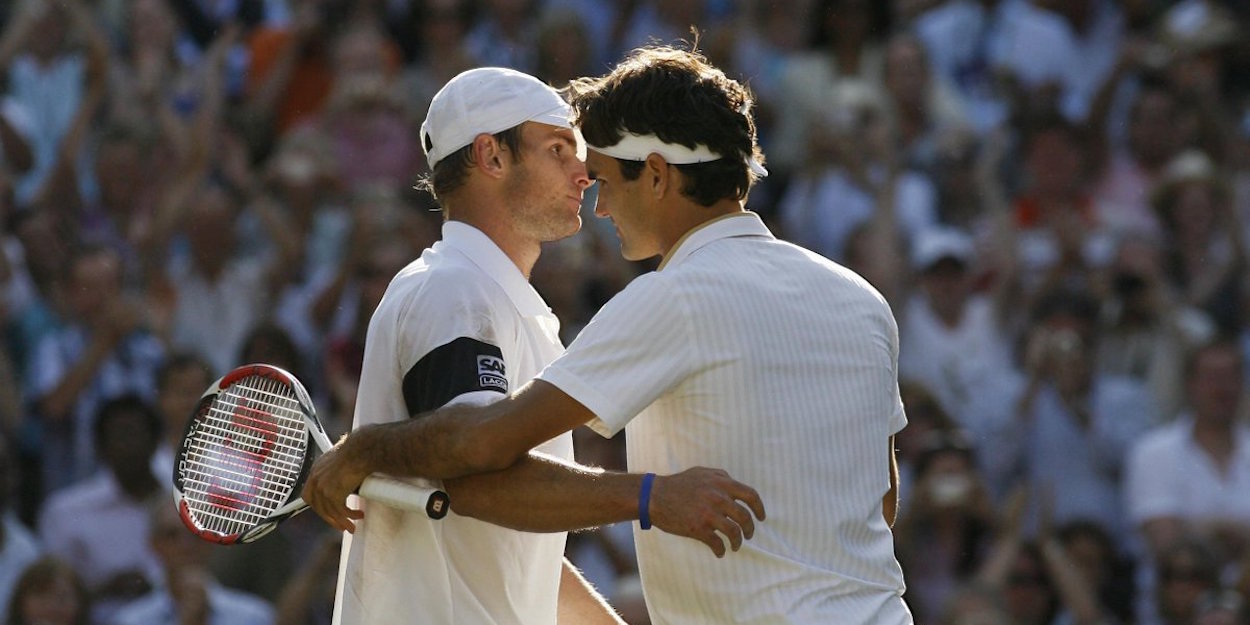 Federer bt Roddick 5-7 7-6(6) 7-6(5) 3-6 16-14
Federer broke Pete Sampras' all-time record of 14 Grand Slam men's singles titles with one of his greatest victories. Andy Roddick held his serve 37 times in a row only to be broken for the first time when he mishit a forehand on the last point after four hours and 16 minutes. In terms of the number of games it was the longest ever Grand Slam final.
Read part 2 of Roger Federer's 10 greatest victories