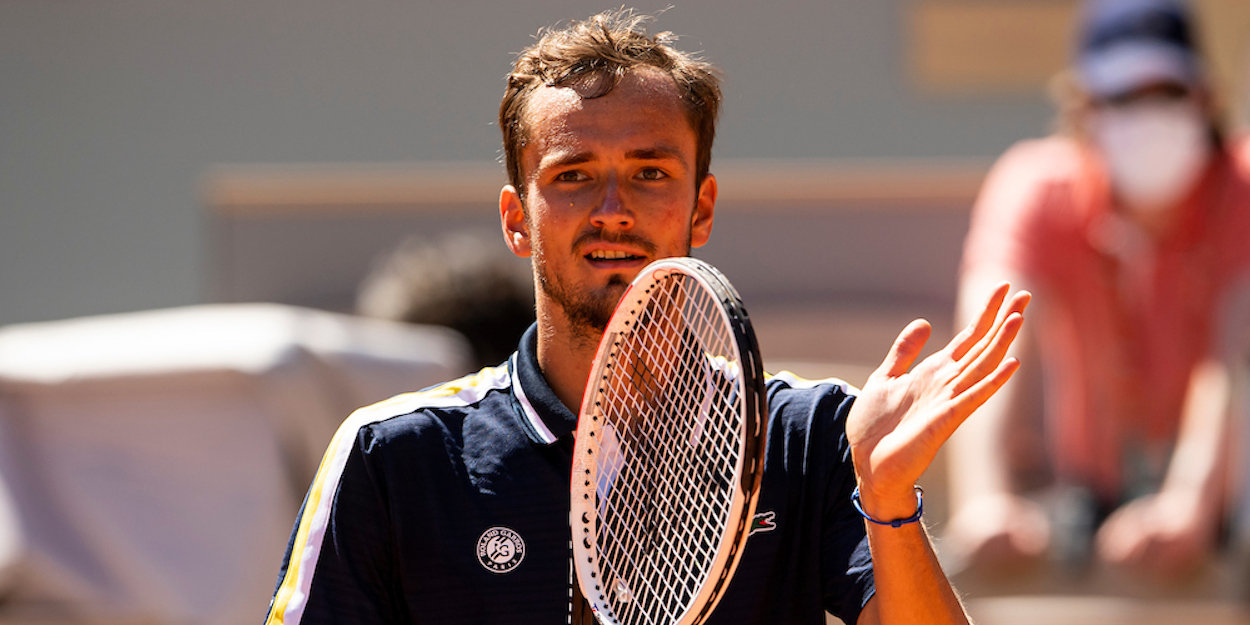 Reilly Opelka seen as serious threat by Daniil Medvedev
Daniil Medvedev is certainly not dismissing Reilly Opelka as the two prepare to face off for the Masters 1000 title in Toronto. 
Opelka performed brilliantly to oust Stefanos Tsitsipas in three sets for a first career Masters final berth. Meanwhile, Medvedev had a far more routine victory over John Isner to reach the final himself.
"I was playing great today," Medvedev expressed in his post-match interview after overcoming Isner. "I think I almost did no unforced errors.
"I'm really happy with my game at this moment. I always like coming to the US Open Series. I always feel like I'm playing better and better the more the series continues. I'm really happy that I'm still in the Toronto tournament, that's the main [thing]."
Medvedev and Opelka have met four times previously, with the Russian leading the encounter 3-1, and with all but one going the distance.
"I actually watched almost all of his matches," Medvedev said of his opponent for the final.
"I think he's playing great tennis here all week long. Today the match he turned around with Stefanos was quite unbelievable, a very hard effort."