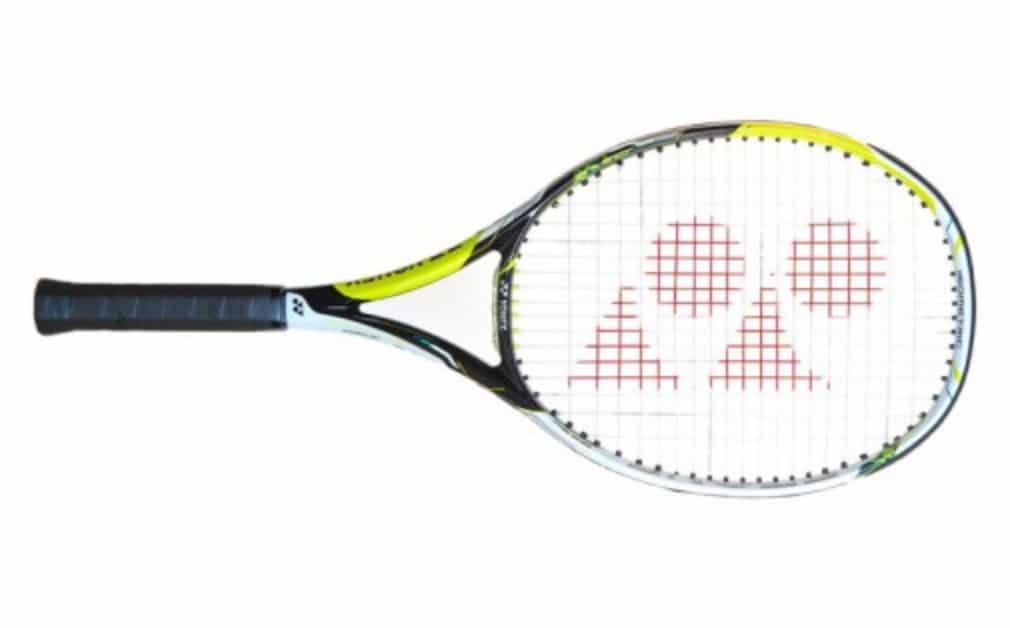 Racket review: Yonex Ezone Ai Feel
Originally published on 15/07/14
Everything about the streamlined Ai Feel is focused on speed – the aerodynamic shape of the cross-section has been engineered to make the racket quicker through the air, while the super-low weight frame will react as fast as you do around the court. A forgiving frame – typical of Yonex frames thanks to its squarer head shape – it was also one of the more comfortable rackets we tested, testament to the impact of the Shockless Grommet System. A solid option for adult beginners looking for a racket they can stick with once they've graduated to social tennis in our books – but there are plenty of accomplished players out there who will love this one.
Winner of the feather-light award: It's not the lightest racket we tested – that was the Babolat E-Sense at 246g – but the Ezone Feel truly makes the most of its flyweight status and delivers a level of performance that stacks up against far heavier rackets. Take the way it absorbs racket vibrations before they reach your hand, a quality that usually requires the insertion of weighty materials within the frame, and the touch you can muster at the net – both signs of a high-performance kit. For all that, it won't put off anyone who is new to the sport – the racket head speed through the air is effortless, which is the key to both pace and spin.
For tips on how to choose the right racket take a look at our buyer's guide
This review appeared in tennishead Volume 5 Issue 3. Subscribe to the magazine today or download tennishead on iTunes.