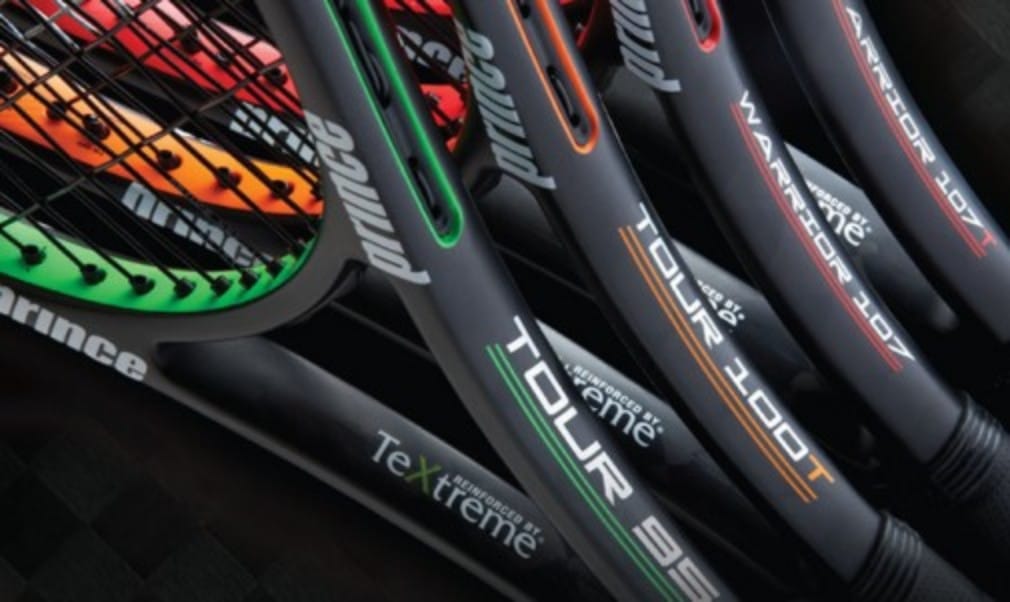 Prince launch new TeXtreme rackets
Originally published on 19/03/15
In a sport where a fraction of a gram can mean the difference between victory and defeat, millions of pounds is invested into research and development for Formula 1 by teams looking to steal a march on their rivals.
TeXtreme carbon fibre technology has been used in Formula 1 cars since 2008, reducing weight by 20 per cent without sacrificing strength or stiffness. TeXtreme technology, which is produced by Swedish company Oxeon, is also used in ultra-lightweight bikes, ice hockey sticks, surfboards and skis.
Now Prince has put pedal to metal and turned to TeXtreme to make its frames lighter and stronger. The thinner carbon fibres are positioned in the shaft and lower hoop with a 45° orientation, reducing twisting in the frame by up to 25 per cent. The result is greater stability on impact, providing more power and control to your shots.
Available from March, four rackets will be available featuring the TeXtreme technology – the Warrior 107 and Warrior 107T as well as the Tour 95 and Tour 100T. We'll be reviewing the new Prince sticks in the next issue of tennishead – on sale April 30.
For more information, visit www.princetennis.com