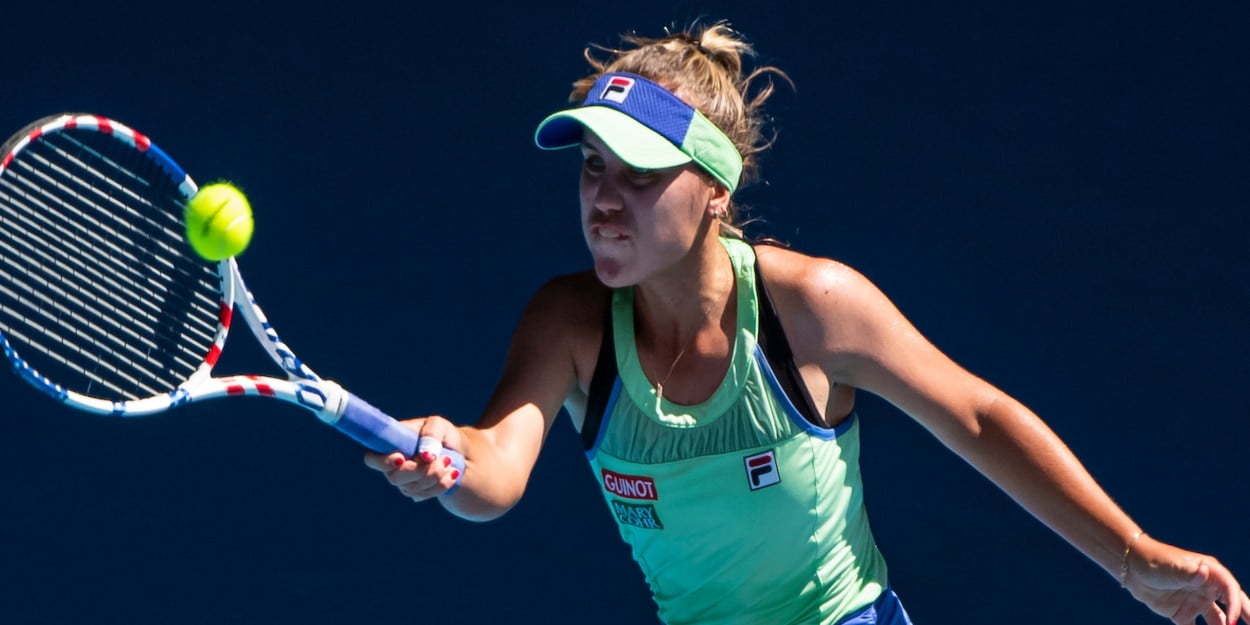 'Pressure of Australian Open title defence got to me,' admits Sofia Kenin
Sofia Kenin says the pressure of defending her Australian Open title 'got to her' and it's something she must improve.
The American went into the tournament earlier this year defending a Grand Slam title for the first time, but was eliminated in the second round.
After having some time to analyse what went wrong, she believes the weight of expectation was just too much for her to deal with.
"It's not easy, I definitely feel the pressure," Sofia Kenin said. "But you know, you got to live the pressure.
"This is a sport, the better you're playing, the more attention you are getting. The more from you know, the outside is obviously going to be expecting you to do well.
"Fans, everyone around me. So I'm trying to somehow handle it.
"Did not do the best, handling it in January, coming off, wasn't the best Australian Open for me. So obviously, kind of got to me.
"Wasn't the best way of handling my emotions & everything. So now I'm just gonna take one match at a time and try to get as much match play as I can."