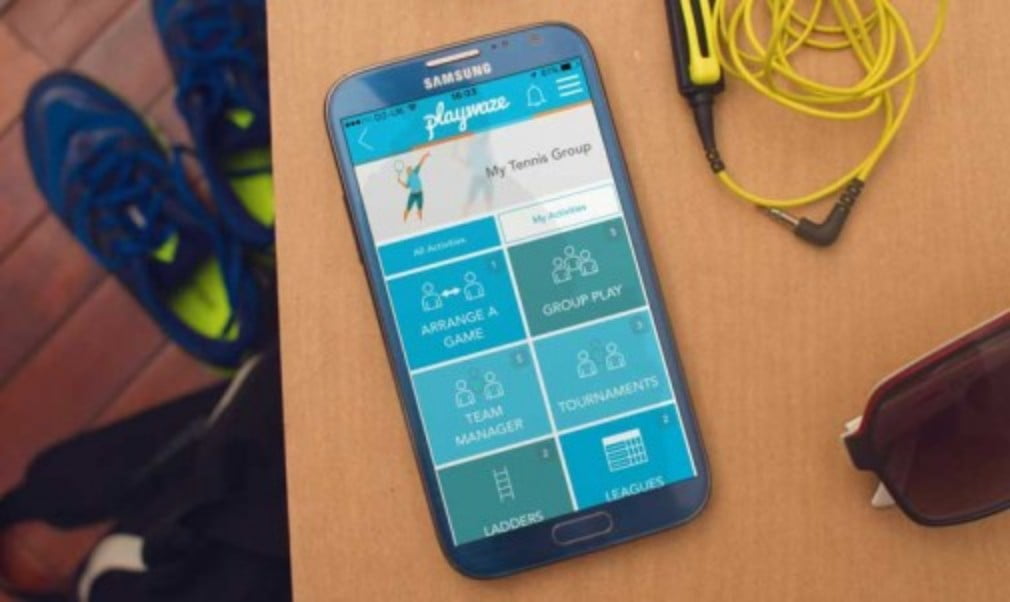 Playwaze: Making it easy to organise your tennis
It's a problem pretty much any tennis club member can relate to. A weekend or midweek fixture is on the horizon, and you need to get your teams finalised. An array of tasks need to be carried out before the pre-match knock ups can begin. Who is available on the night? Where are you going to meet? Who's going to drive?
Questions which can be hard to answer if the required details are hard to access and not all in one place. The club directory could be a good place to start, but what if email addresses are outdated or phone numbers have changed? Furthermore, if this list of contact details isn't available online you may need to drive to the club and get them all off the noticeboard.
Then, once you do get through to people, they might want time to check their diary or be unable to commit straight away due to a changeable work schedule. Having everything in one place would be so much easier, right? For any tennis player who can relate to the above scenario, help has arrived – in the form of a new app that aims to reduce the stress between planning and playing your tennis.
First invented four years ago, but only recently marketed as a free app for iPhones and Android smart phones, Playwaze is beginning to make the organisational side of tennis so much easier for clubs around the country.
Designed with the same principles as a facebook or whatsapp group, the app allows information to be passed instantly and simply to all members of the club, making it far easier to know who is and isn't available and when.
Members can message each other privately on the platform and a coach can inform his players of changes to session times or court bookings.
For those of a less technologically-minded nature, you don't need to go diving into the app to get things done. You can set your availability and chat via a single click by simply opening your notification. No need to go digging around for information or go looking for messages. Playwaze makes organising and being involved in tennis as user-friendly as possible through your phone.
Simplicity isn't just available at the planning stage either, with the ability for team captains to submit and post results from regional leagues and associations through the app when play has finished also a feature.
The overall aim of Playwaze is to condense all the hassle of organisation down into one programme, meaning everything a tennis club member needs is right at his or her fingertips and users have seen the benefits straight away.
Just ask Woking Tennis Club, who are one of the several hundred communities currently taking advantage of everything Playwaze has to offer.
Comprised of over 700 members (400 adult and 300 junior) Woking began using Playwaze through its website to arrange their men's singles box league, but switched to the app earlier this year to obtain the full list of perks the app has to offer for all the club's competitions.
It was the right decision. At present over half of the tennis club are avid users and contributors of the Woking LTC community.
"We needed to find something with more than one feature. So not just results or not just organisation, but the whole package," says head coach Matt Trevail "That's important for us as we have 21 teams in Aegon Team Tennis, so we needed an effective and simple system.
"Running box leagues used to involve thousands of emails, seeing who was available and then messaging to say who was playing and who wasn't. But now it is so much easier for everyone to see when they are playing because everything is in one place.
"It was a little difficult at first but a few months down the line and everyone is seeing the advantages of it."
Matt also had strong praise for the club's usage of the app to deal with off court matters as well. "It's really handy if we need to let members know the club is closed for any reason or some of the courts are unplayable," he explains. "Sometimes even something as trivial as saying the bar is closed for a function or can't serve food for any reason. Instead of posting on the club's facebook page where people would rather hear about tennis or posting on a noticeboard that not everyone might see, we can let our members know via the app."
Playwaze doesn't have a specified, contracted, ambassador yet but if they did ever hire one, Matt could well be the ideal candidate, as he plans to spread the Playwaze message further afield.
"I also coach at two other small clubs in the area and I'm hoping to introduce it to them in the future because we have seen how well it works on a larger scale at Woking," he says. "I would definitely recommend it to any club who wanted to have an easier way to manage their leagues and social sessions. You can use it with the LTA leagues as well, which is so much faster than the older system, which took a long time to process data. Using Playwaze sometimes feels like looking ten years into the future!"