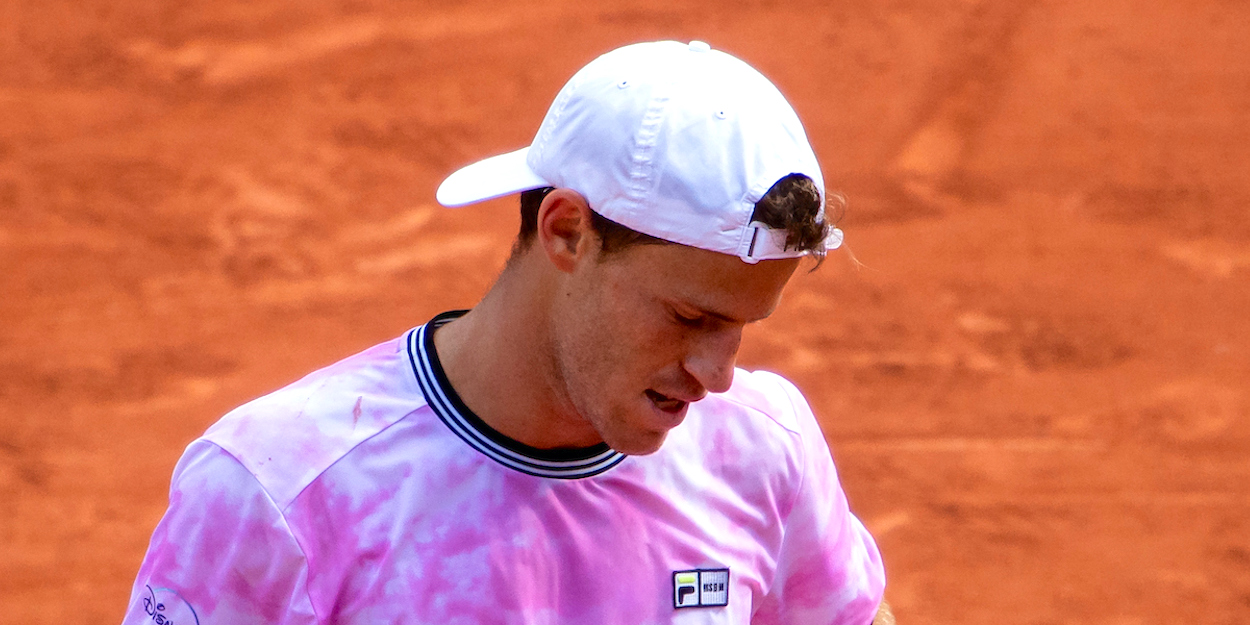 'On of the worst days of my career' – Diego Schwartzman details abuse following shock defeat
Diego Schwartzman has become the latest player to speak out about online abuse after a surprising Davis Cup rubber loss.
The world number 15 led Argentina in their match-up with Belarus in Buenos Aires, but things got off to a rocky start for the star.
Schwartzman first faced 18-year-old Daniil Ostapenkov, a player who is yet to compete in a pro level match. Ranked 63 on the junior circuit, the Belarusian pulled off a huge upset to claim victory 6-4, 6-3.
Schwartzman and Team Argentina rallied to win the tie 3-1 but not before the 2020 Roland Garros semi-finalist received a torrent of social media abuse concerning the result against Ostapenkov.
"It was one of the worst days of my career," Schwartzman told La Nacion of the loss to Ostapenkov.
"I lost to an unranked, inexperienced player. All that already affects [me] a lot. Although 80 or 90 percent of the people are always encouraging [me], there was a minority who criticized me with bad intentions.
"I received threats, insults and requests not to return to Argentina. More or less, it affects [me]."
During the US Open, American player Sloane Stephens revealed the racist abuse she received after exiting the tournament, as well as throughout her career.
Shelby Rogers, another American, described how she expected to receive death threats following her defeat to eventual champion Emma Raducanu.