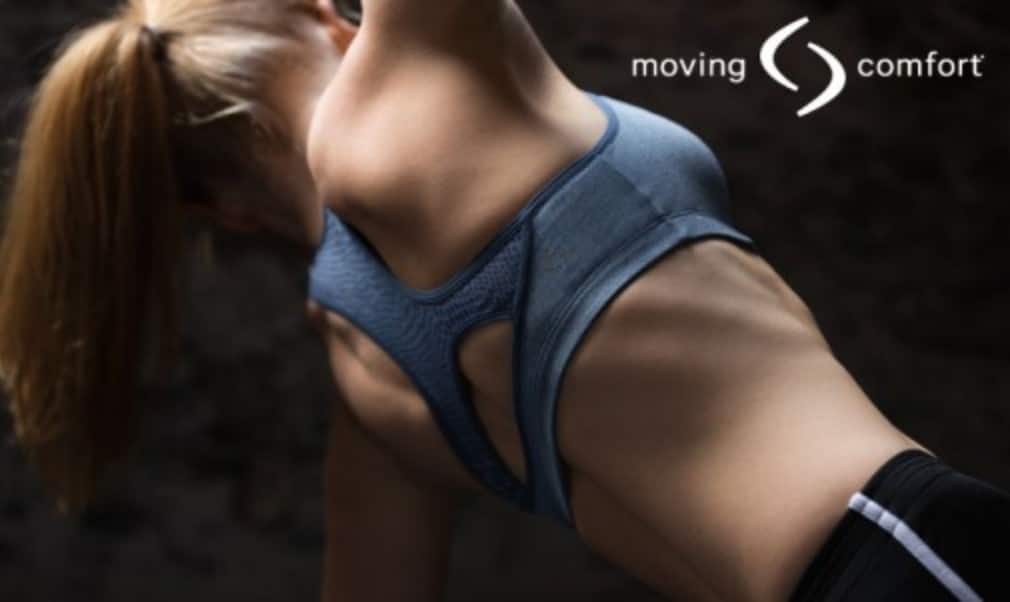 On Court Support
Originally published on 30/04/15
So you've finally found a racket that offers the perfect combination of power and control and spent weeks online researching the best tennis shoe. But for every female player, arguably the most important item in her kitbag goes virtually unseen.
Despite the fact that half of women in the UK have experienced breast pain during exercise, a survey conducted by the University of Portsmouth University in 2010 found that only 42 per cent of women wear a sports bra.
Composed mainly of fatty tissue, an average human breast weighs around 600g (that's 1.2kg for the pair). The Coopers ligaments, the fi brous connections between the inner side of the breast skin and the pectoral muscles, are the primary supporting structure, but while they help maintain the shape of the breast and prevent sagging, they do not prevent breasts moving up to 21cm while running.
"Looking at other body tissues," says Professor Joanna Scurr, head of the Breast Health Research unit at the University of Portsmouth, "if you keep stretching them they do not return to their original position so we essentially get a sagging occurring. We can be pretty sure that if you don't wear the right type of support there is a risk that stretching those structures might lead to premature sagging of the breast."
Founded in Virginia in 1977, women's sports bra manufacturer Moving Comfort boasts a 70 per cent market share for sports bras in the US running market. Every sports bra is tested under laboratory conditions and in the UK the brand works with Dr Scurr and her team to educate its team in the importance of a well-fi tted sports bra.
A study in 2007 by Dr Scurr showed that breasts move in three directions during exercise. While the movement of the breasts during running is predominantly up and down, they also move from side to side as well as in and out.
"At the moment most of the research that is being done in sport and exercise is done during running," says Scurr. "We've found it to be quite a demanding activity on the supporting structures of the breasts so that provides us with a reasonable understanding of the support requirements for other sports.
"In tennis the movement of the breast does differ considerably because there is a much bigger rotational component – the upper body is rotating a lot more during tennis than it would during running for example. The rotation of the upper body causes that lateral movement of the breast and medial movement too so it's moving inwards and outwards as well as side to side and up and down."
So just as you need different shoes and equipment for tennis than you would for the gym, your sports bra is no different. Sports bras have come a long way since the Free Swing Tennis Bra was launched in 1975 and with 30 years of expertise and research, Moving Comfort has created three collections that offer the right sports bra for women of all shapes, sizes, activities and preference.
Traditionally sports bras have simply been grouped into three support categories; high medium and low. But Moving Comfort's three collections "Secure", "Stabilise" and "Control" also brings comfort, fit and style into the equation.
The "Secure" collection, which includes the Switch It Up Racer and the Fine Form bras, is designed to slip on easily and move effortlessly with the body, perfect for your yoga sessions. The "Stabilise" collection, featuring the Vixen and Fiona, offers a perfect balance with a great mix of features and a high degree of support – without feeling overbearing, while fullyloaded "Control" collection bras such as Juno and Rebound Race offers every feature needed to hold curves firmly in place.
ABOUT MOVING COMFORT
Our mission is simple – add a lift to every woman's workout. We know that when you look and feel your best, there's no limit to where you can go. We're here to support you on your way. Inspire women to move with confidence. @MovingComfortUK
From June Moving Comfort will be known as "Brooks Moving Comfort Collection". For your nearest Moving Comfort stockist call 01903 817009.