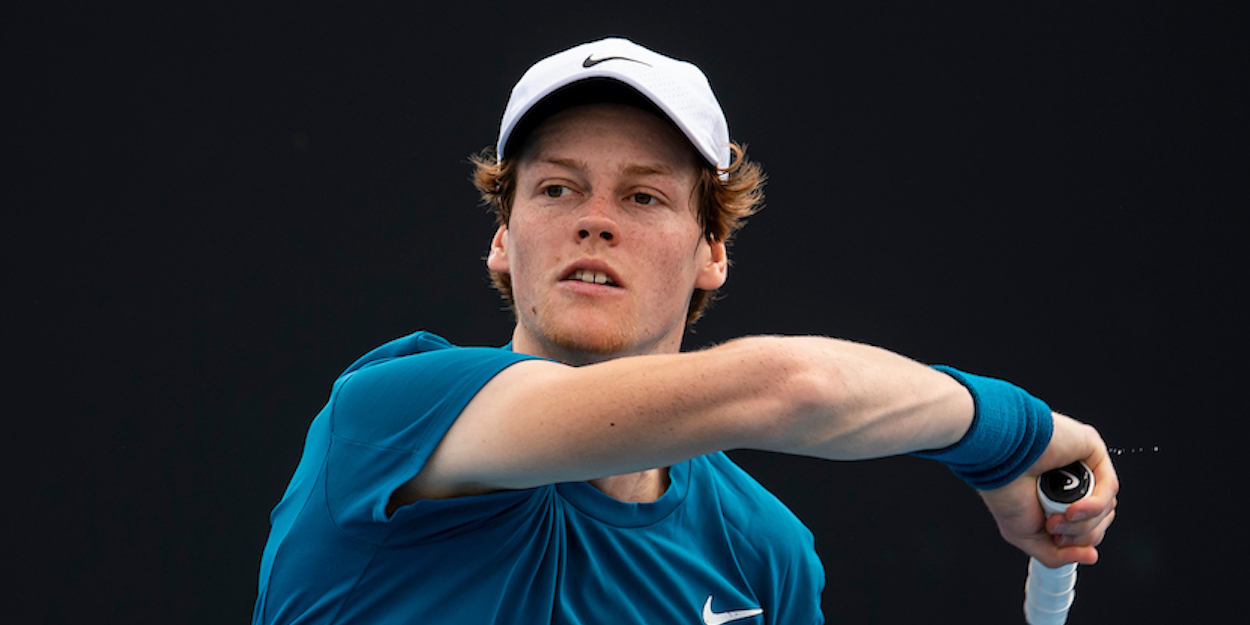 'Obviously it's a tough match,' says Jannik Sinner as he readies for battle with Novak Djokovic
Jannik Sinner has spoken about his upcoming second round clash with world No. 1 Novak Djokovic in Monte Carlo, how he knows it will be a big test but that he is ready for the challenge.
19-year-old world No. 22 Jannik Sinner is set to take on two-time Monte Carlo champion Novak Djokovic today in their first ever ATP meeting. The young Italian knows the magnitude of what faces him, but says he is ready for what come with that.
"I will definitely have a game plan," Sinner told ATPTour.com. "I know who is on the other side. Obviously it's a tough match I think from my side, because I don't know him that well.
"[I have] seen him a lot on TV, watching matches. But when you play against [him] in a match, it's different. I'm looking forward to that match."
Jannik Sinner has so far only faced Rafael Nadal out of the 'Big Three' of Federer, Nadal and Djokovic. The two met in the quarter-finals of last year's French Open, with the Spaniard triumphing in straight sets 7-6, 6-4, 6-1, though not without an impressive display from the teenager at his maiden French Open tournament.
"It's a good test for my side to see where I am, especially where I can improve," Sinner added on his meeting with Djokovic to come. "I know where I can improve, but this kind of match can give me a lot.
"I just try to go there with the right mentality like in every match."
While Sinner and Djokovic have never met in a match before, the two have practised together, and in Monte Carlo no less.
"I remember we were here in Monaco, Monte-Carlo. I practised with him… I was definitely younger," Sinner said. "We were playing in two [on ones] because I was a small kid.
"We only hit for one and a half hours, classic practice."
Novak Djokovic has not played a competitive match for over 7 weeks, since winning his ninth Australian Open in February. However, Sinner does not for one second think that that gives him any kind of advantage over the Serbian.
"I think he has more experience than me, obviously. I don't think that's an advantage or not,"
"I played today one match, which can give me a little bit [of] the feeling back on clay. I'm looking forward to a great battle, trying to play my tennis… then we will see what happens."
Novak Djokovic was himself very complimentary of the next-gen star ahead of their match. Read what he had to say here.