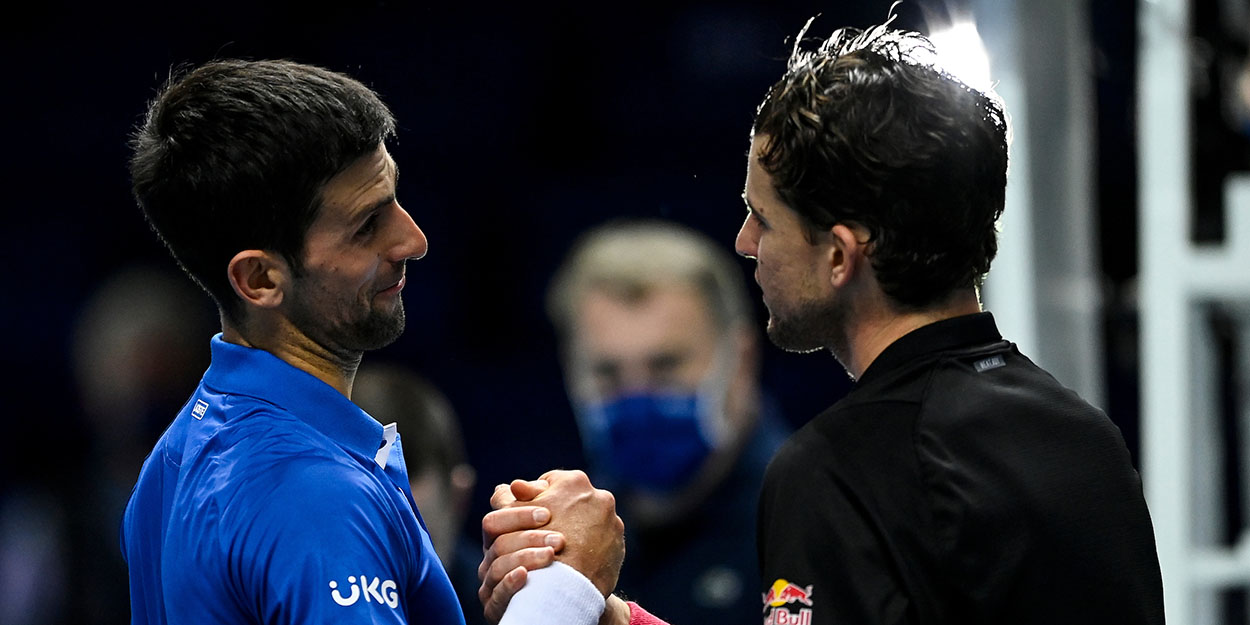 'Novak Djokovic won't miss chance to complete Calendar Slam' predicts Dominic Thiem
Defending champion Dominic Thiem will not head to New York due to a wrist injury, but has backed Novak Djokovic to win his fourth Grand Slam of 2021.
Djokovic is on track for the Calendar Slam after already winning Australian Open, French Open and Wimbledon this year. The 34-year-old suffered a semi-final defeat to Alexander Zverev at Tokyo Olympics and will head to New York without playing a prep event.
"I think Djokovic will do it," Thiem said. "Because of the Grand Slam – he has such an incredible will and because it is a chance of the century to win the Grand Slam. I think he won't miss the chance."
Thiem's 2021 season has largely been spent recovering from injury, with his best result being a semi-final finish at Madrid Masters.
The 27-year-old has stated not being able to represent Austria in Vienna at Davis Cup was his biggest loss of the year.
"It all hurts. The Davis Cup hurts the most, it is perhaps the only time for such a great home Davis Cup," Thiem said. "Of course missing Vienna is bitter, but I will definitely play that a few more times. But how often such a home Davis Cup will be against Serbia and Germany – maybe never again."