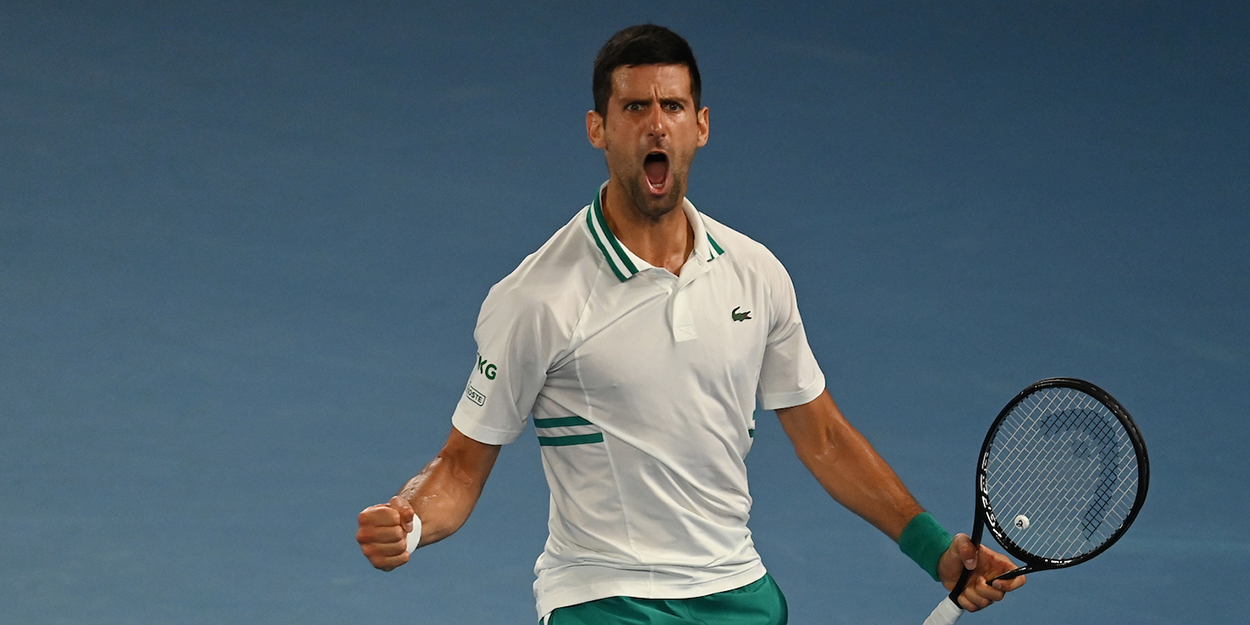 Novak Djokovic wins Australian Open to close gap on Rafael Nadal and Roger Federer
Novak Djokovic maintained his perfect record in Australian Open finals, beating Daniil Medvedev in straight sets to win his ninth title.
Medvedev came into the match on a 20-match winning streak, but he was unable to overpower Djokovic like so many of his previous opponents.
Frustration, and an ultimately error-strewn performance followed, helping Djokovic power to his 18th Grand Slam title.
It leaves the Serbia just two major titles short of the record, which is currently jointly held by Rafael Nadal and Roger Federer.
"It has been a rollercoaster week for me," Djokovic said after the 7-5, 6-2, 6-2 win. "I am eternally grateful to my team for all their support and energy. I love you guys.
"There are a lot of mixed feeling about what has happened in the last month or so with tennis players coming to Australia but I think when we draw a line at the end it was a successful tournament.
"It wasn't easy but I think they should be proud of themselves for what they have put together and allowed us to come here.
"Rod Laver Arena, I love you each year more and more. The love affair keeps going. Thank you so much."