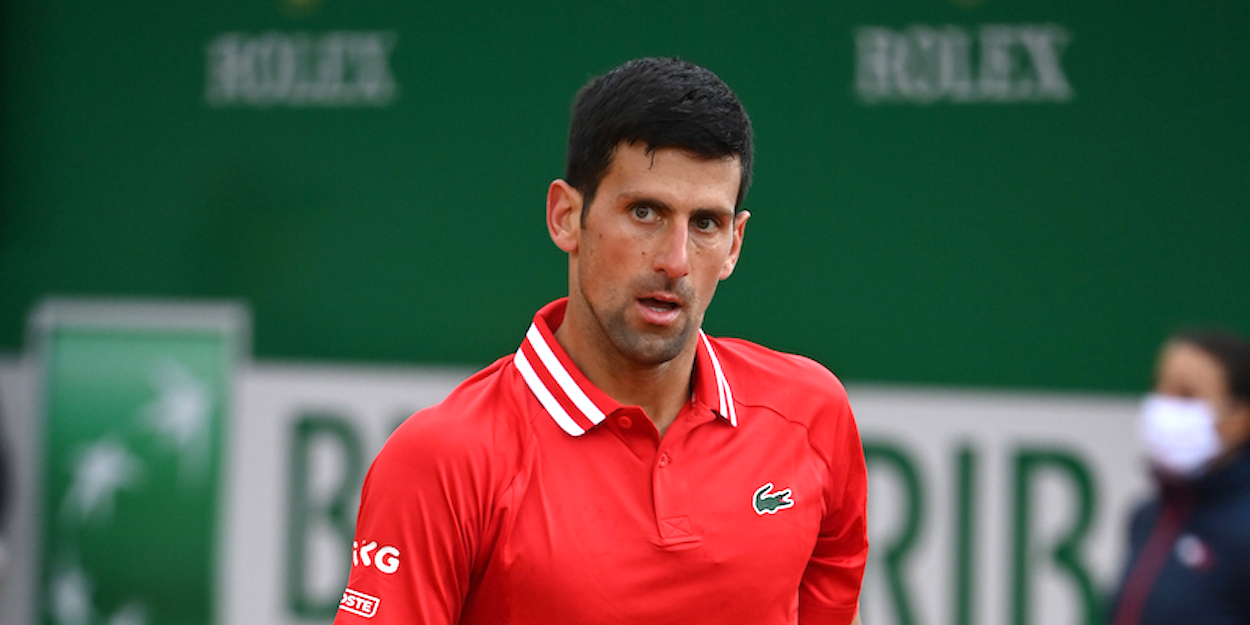 Novak Djokovic refuses to take sides in vaccine debate saying: 'I believe in freedom of choice'
Novak Djokovic says he does not want to say whether he will get a COVID vaccination or not, but he wants 'freedom of choice' to be respected.
Tennis has been badly affected by the coronavirus pandemic, with fans all but completely disappearing from stadiums due to restrictions and players taking huge hits to prize money as a result.
Mental health of players has also become an issue, with players such as Dominic Thiem and Benoit Paire speaking out about how oppressive the bio-secure bubbles can be to players.
Rafael Nadal has said he plans to get vaccinated, adding he believes it is the 'only way' tennis can defeat COVID, but Djokovic is not so committal.
"It is a very sensitive subject," Djokovic said when asked if he plans on getting vaccinated.
"A lot of people want to go back to their normal life, whatever that was, and trying to avoid infecting anyone or getting infected themselves, I understand that, it's a responsibility.
"But when it comes to vaccinations, I've always been a proponent of liberty and freedom of choice.
"I think this is something right now that I just don't want to get involved in. If I say yes or no, I would be drawn into one team, so to say, and then there's a lot of, I guess, conflict right now between people that want to get vaccinated and people who don't.
"The only thing I'm asking is for people to respect my decision to keep the decision to myself and that's it.
"Whoever wants to get vaccinated can get vaccinated and I respect that, who doesn't want to, doesn't have to.
"I'm not a doctor, I'm not a virologist, to knowledgeably speak about this, but from what I've been seeing from outside there's a lot of diversity and opinions on what needs to be done.
"Freedom of choice is what I'm advocating for. I will keep the decision as to whether I'm going to get vaccinated or not to myself, I think it's an intimate decision and I don't want to go into this game of pro and against vaccines.
"I just don't want to be labelled as someone who is against or who is for vaccines.
One suggestion has been that the ATP require a vaccination passport as such, and without it players are unable to play in tournaments.
That, though, is something that Novak Djokovic is happy to say he would be against.
"There has been a lot of un-clarity, I would say, as to whether there's going to be a compulsory mandatory vaccination in order to take part on the ATP Tour.
"I don't think it will come to that. I hope not, because I've always believed in freedom of choice.
"I hope that it doesn't become compulsory. I can say that clearly right now, because I'm clearly against that."