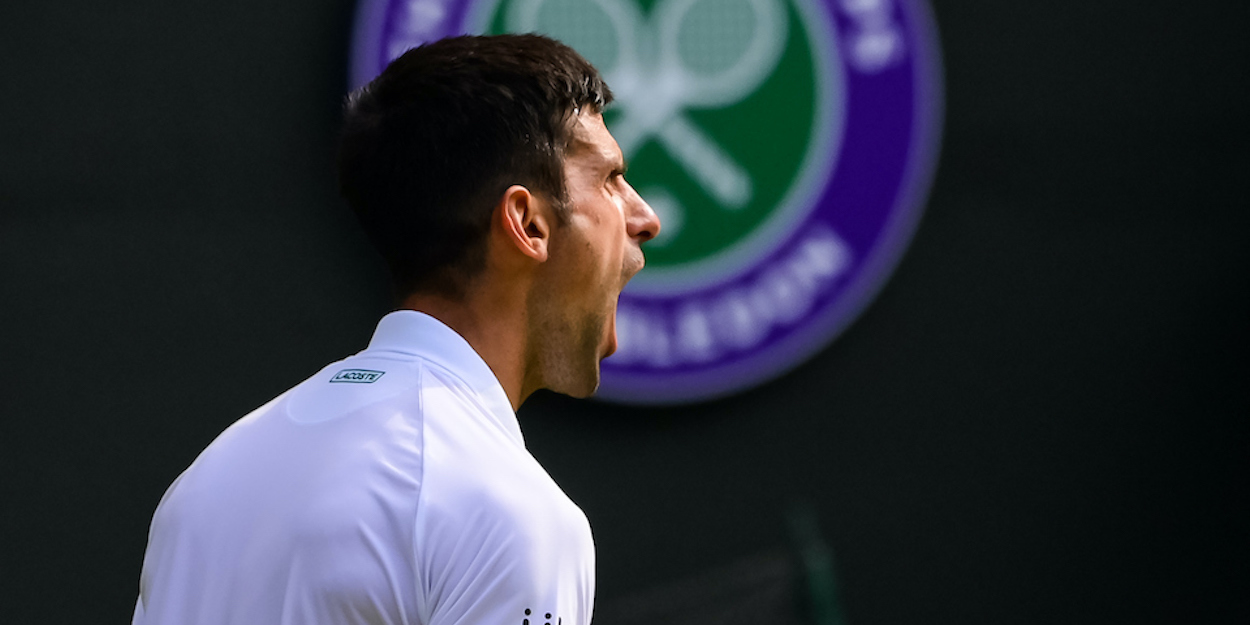 Novak Djokovic preparing for a 'great battle' in Wimbledon finale
Novak Djokovic is expecting a 'great battle' against big-serving Italian Matteo Berrettini in the Wimbledon final on Sunday as he eyes a 20th Grand Slam title.
The World No 1 battled past a resilient Denis Shapovalov 7-6(3) 7-5 7-5 in two hours and 44 minutes, with an impressive serving display from the Canadian giving Djokovic the perfect preparation for the Berrettini tie.
The Italian star, who came into Wimbledon after victory at Queens, stormed past Hubert Hurkacz 6-3 6-0 6-7(3) 6-4 to reach his first Grand Slam final and become the first ever Italian to reach the final match at Wimbledon.
After booking his place in his 30th Grand Slam final, Djokovic admitted he is expecting a 'great battle' against the Italian powerhouse as he bids to win his third consecutive Wimbledon crown.
"Anything is possible in the finals," said defending champion Djokovic, who has won five of his previous six Wimbledon finals.
"Obviously experience is on my side. But Berrettini has been winning a lot of matches on grass courts this year, winning Queen's. He's in great form. He's serving big, playing big.
"So it's going to be a very tough match I think for both of us. But I'm looking forward to a great battle."
The World No 1 also believes that the crowd will be against him on Sunday, with Berrettini coming into the clash as the underdog.
"Every player hopes in big matches, coming into big stadiums, that he's going to have a majority of the crowd behind him," said Djokovic.
"Having the crowd behind you, against you, it's a big difference.
"Berrettini, his first time in a Grand Slam final, he's kind of an underdog. People also like to see someone win who is an underdog or is not maybe expected to win, is not the favourite to win."