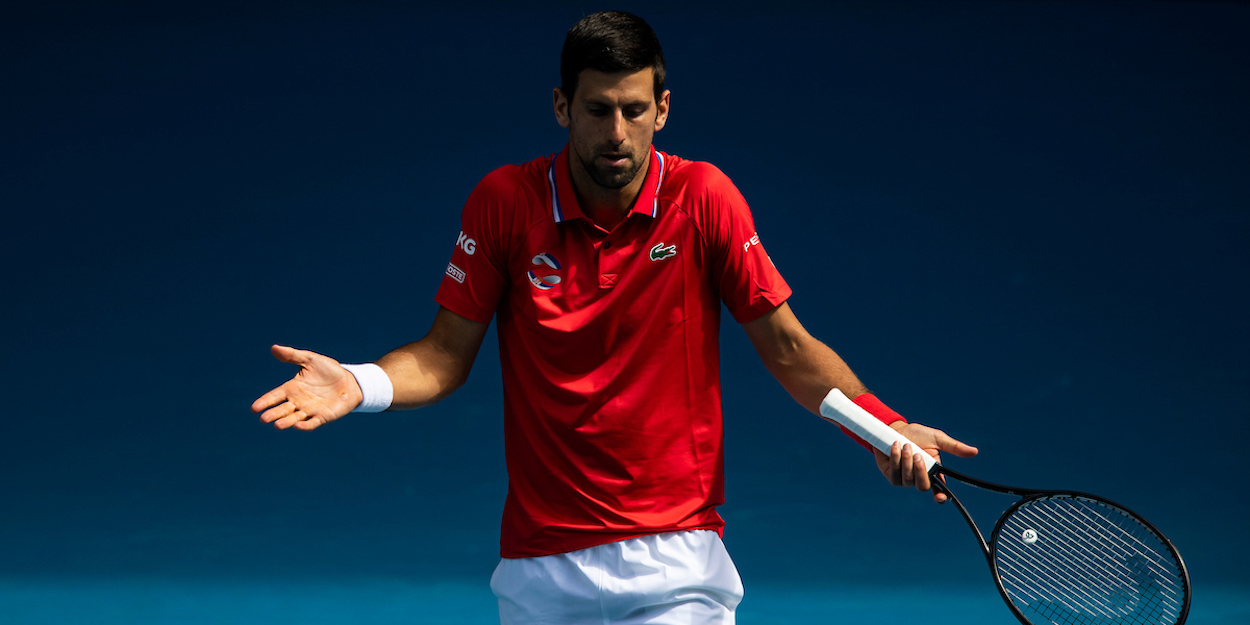 Novak Djokovic outbursts 'show how much he cares and how competitive he is' says analyst
Daniela Hantuchova believes Novak Djokovic having emotional outbursts on court just shows much he loves the sport, and he will be extra motivated to win US Open after Tokyo Olympics disappointment.
Djokovic was on course to become the first male in history to complete the Career Golden Slam, however suffered a semi-final defeat to Alexander Zverev at Tokyo Olympics. The Serb is still bidding to win all four Grand Slams in 2021 and will head to New York to attempt to complete the clean sweep.
The 20-time Major champion caused controversy in Tokyo when violently smashing his racket against Pablo Carreno-Busta, and throwing his racket into the empty stands in a separate incident.
Despite widespread criticism, Hantuchova has jumped to Djokovic's defence insisting his personality is different from Rafael Nadal's and Roger Federer's, and his outbursts are an indication of his competitiveness.
"This is his personality, he's not Rafa, he's not Roger," Hantuchova said. "It shows how much he cares and how competitive he is. I think it's good that all three are so different in so many ways and it allows us to enjoy what they have done over the last 20 years for our game."
The Slovakian went onto say losing in Tokyo could be a blessing in disguise, giving him extra motivation to win US Open.
"I feel losing in Tokyo could be good for him because he is always good at reacting to a setback and everything is lined up for him to do it," Hantuchova said.
"But we have seen with Serena Williams that the pressure can be difficult when you are so close to something so special. He will face pressure trying to do something so special, but this is when he feels the most comfortable for me, when he has pressure."