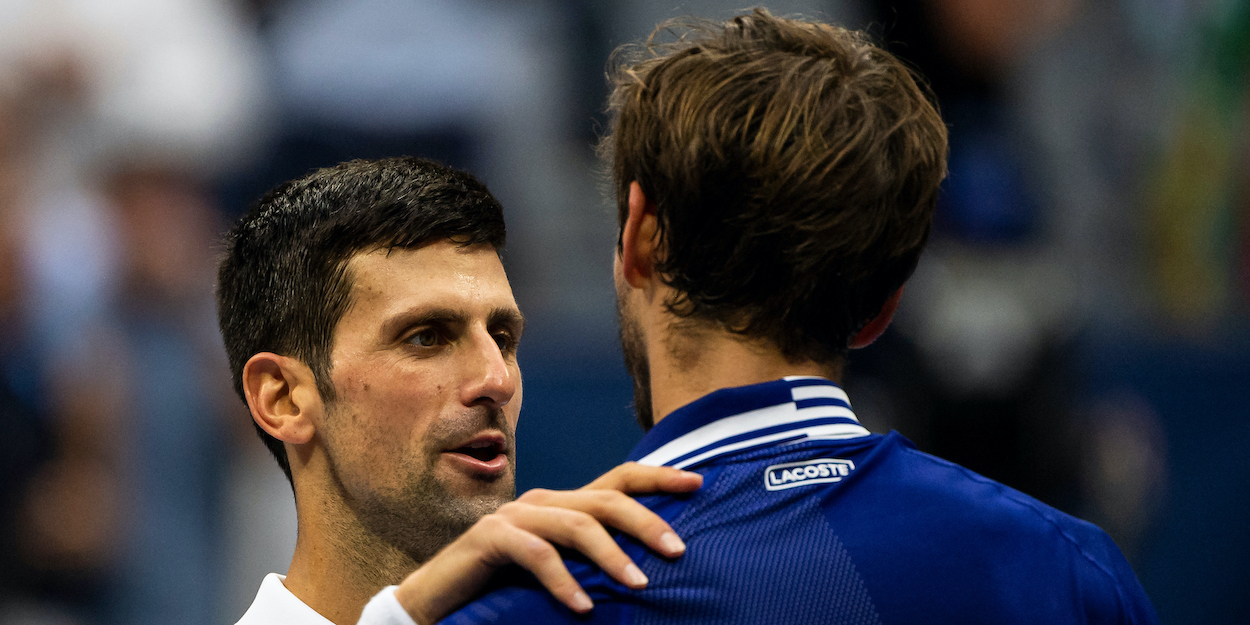 Novak Djokovic marked with unwanted Slam record following US Open final
Novak Djokovic fell agonisingly short of the Calendar Slam in New York, and this statistic is no better for the world number one.
In facing Daniil Medvedev for the US Open title, Djokovic was competing in his ninth final at the American Slam.
He had previously won the Major in 2011, 2015 and 2018, and was hoping to add a fourth title to his Grand Slam tally.
But it was not to be as the occasion overwhelmed Djokovic and Medvedev ran away the victor in straight sets to win his maiden Slam title.
The result means that Djokovic has now lost six US Open finals, the most losses by any player in the final of a single Major.
In those six finals he has lost to Stan Wawrinka (2016), Rafael Nadal (2010 and 2013), Andy Murray (2012) and Roger Federer (2007 and 2009) on top of the Medvedev loss.
Fortunately for Djokovic, he can at least boast three US Open titles to his name alongside those defeats in finals.
Murray has arguably been more unfortunate at the Australian Open than Djokovic at the US, with the Brit having reached the final in Melbourne five times but never having won it.
He made the final in 2010, 2011, 2013, 2015 and 2016. In 2010 he lost to Federer, and on every other occasion he lost to Djokovic.