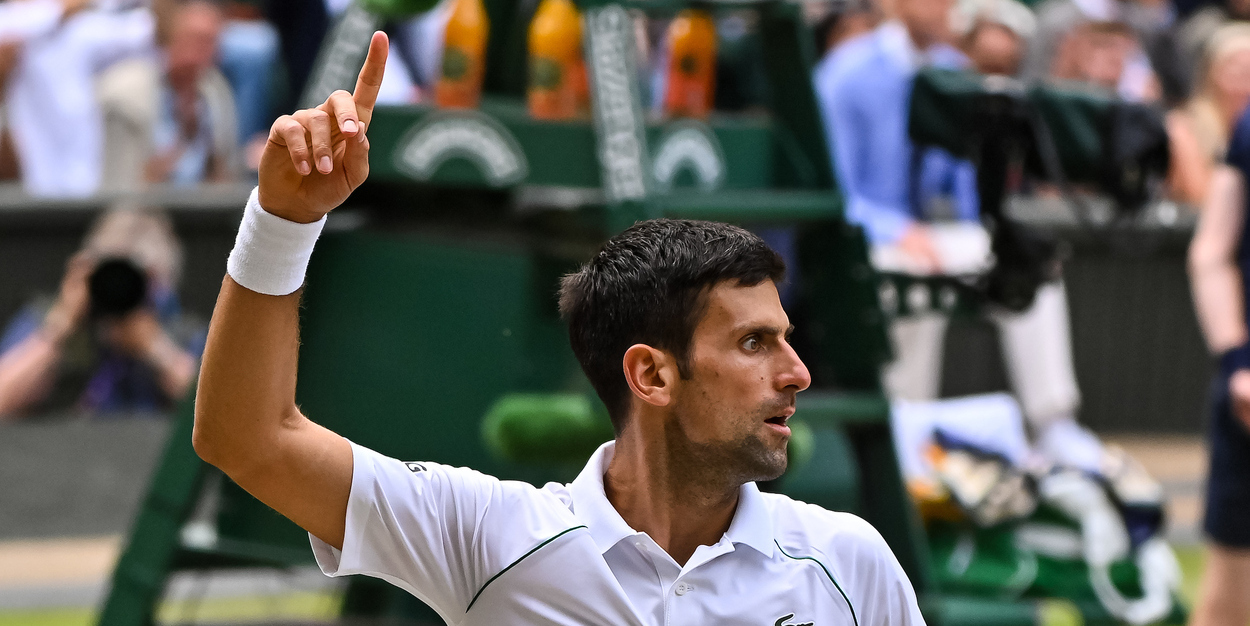 'Novak Djokovic is the best of this generation', declares renowned coach
A top coach and former ATP pro has singled out Novak Djokovic as the best of the current men's generation and said "we are still counting his majors".
Darren Cahill – an analyst for ESPN – gives the Serbian the edge over rivals Roger Federer and Rafael Nadal due to the number of records he has broken.
World No. 1 Djokovic beat Matteo Berrettini in the Wimbledon final on Sunday to join Federer and Nadal on a men's record of 20 Grand Slam titles.
"Novak is the best of this generation. He's broken so many records in this game, and what he's been able to do after giving both Rafa and Roger a massive start from when Novak won his first major at the Aussie Open in 2008," Cahill told ESPN.
"Two of the all time greatest (Nadal and Federer), and Novak's been able to equal them at 20 majors. The biggest thing with Novak – we are still counting his majors. Because it will go on."
Cahill coaches two-time Grand Slam champion Simona Halep, and previously worked with Andre Agassi and Lleyton Hewitt.
The Australian – who reached the semi-finals of the 1988 US Open – was ranked as high as No. 22 in singles, as well as being a top 10 doubles player.
French Open doubles winner Patrick McEnroe added on Djokovic to ESPN: "He certainly has the attitude – it sounds like from his conversation on court – that he intends to do this a lot longer.
"So we know where he stands, he's gonna chase down that Olympic gold. He'll try to do it at the US Open – win the Grand Slam."