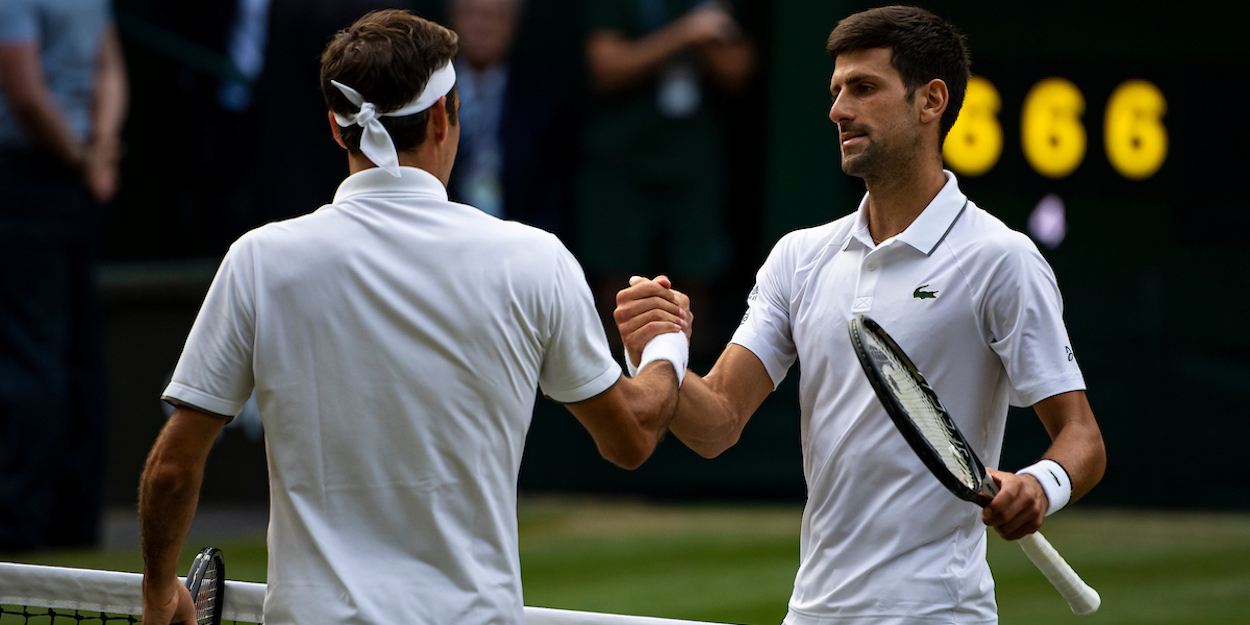 'Novak Djokovic has made me a better player', says Roger Federer
20-time Grand Slam champion Roger Federer believes his ongoing rivarly with Novak Djokovic has helped him become a better player. 
During a question and answer session at the Qatar Open, Roger Federer praised the World No 1 for his achievements and described him as one of the greatest players of all time.
"I enjoy playing against him [Djokovic]. I really feel like we get the best out of each other," Federer said.
"We have different playing styles, so it almost depends on the day in terms of which court we're playing on and how the matches have been leading up to that match.
"Against the best players you have to bring your best game. Otherwise, it will not be enough. Especially against somebody like Novak who can go into a mode where he is not going to miss."
The 39-year-old, who has faced Novak Djokovic 50 times on the ATP tour and losing the head to head narrowly 23-27, commended the variety and different aspects to the Serbian's game.
"He can defend very well and be aggressive, he has a very good balance. That's why he is one of the greatest players ever," Federer explained.
"It has been a pleasure to play against him and he's one of the players who have made me a better player. It's great to have him in the game."
Federer will make his long-awaited comeback at the Qatar Open next week having not played since his last match against Novak Djokovic in the semi-final of the 2020 Australian Open.