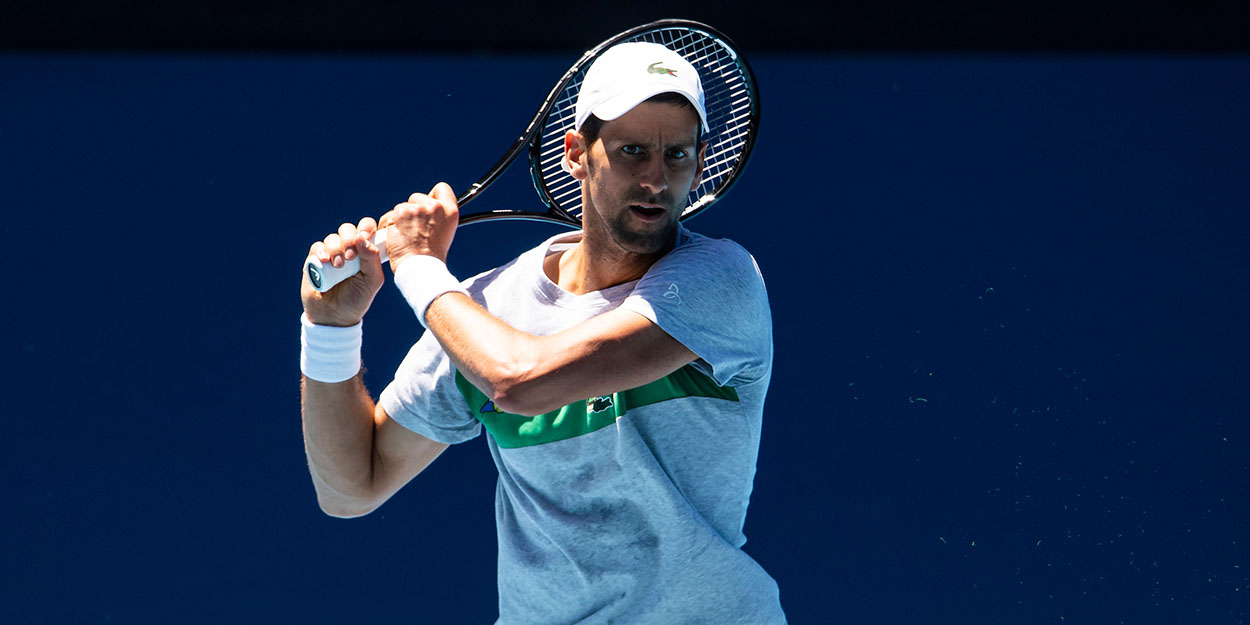 Novak Djokovic delivers positive Australian Open injury update: 'It is not an issue at all'
Novak Djokovic says Rod Laver Arena feels 'like a home' as he attempts to brush off injury and complete a second Australia double.
Last year Djokovic led Serbia to victory in the ATP Cup before winning the Australian Open for a record 8th time.
This year he has the chance to repeat that feat, with the two events being played back-to-back at Melbourne Park.
And, after issuing a brief injury update, the world number one says he is raring to go.
"I have been able to practice normally in the last few days, it is not an issue at all," Novak Djokovic said of the blistering on his hand that hampered him last week.
"It does feel like a home for me in Australia, in Melbourne, particularly in Rod Laver.
"That is by far my most successful tennis court in my career. I have had some profound memories in the last 15 years, and you know, won my first Grand Slam back in 2008.
"Had probably the most exciting matches played on this court, and definitely the longest match ever that I played was in the finals – almost six hours with Rafa [Nadal] in 2012."