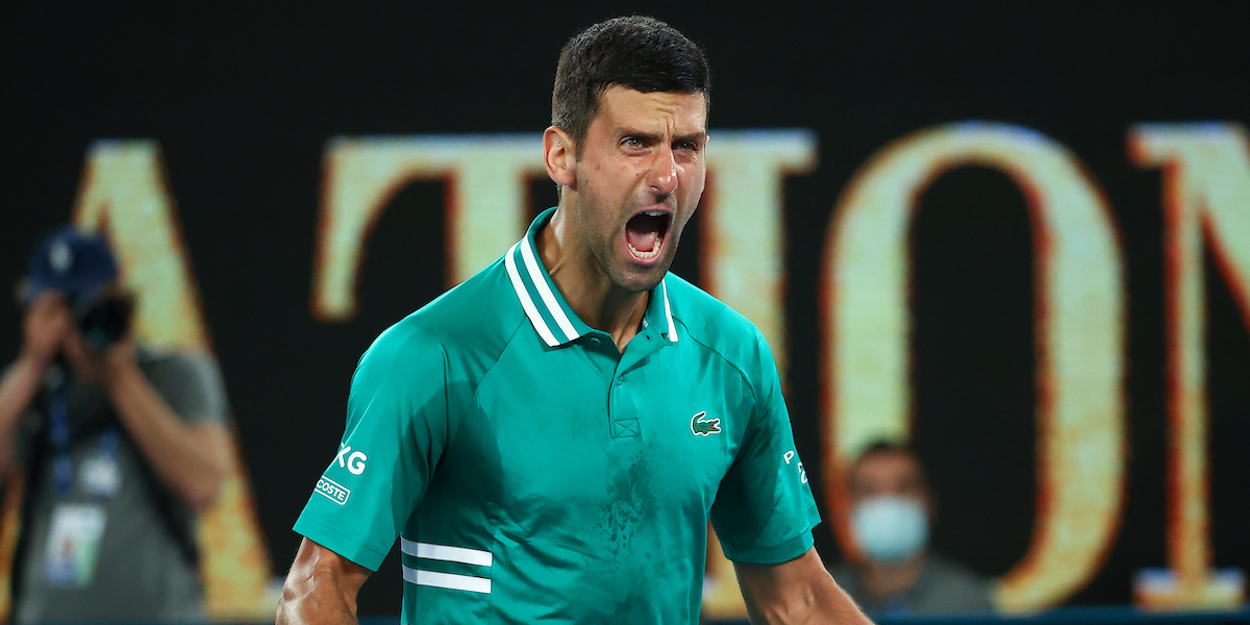 'It's going to be Novak Djokovic against the field at the US Open,' says John McEnroe
John McEnroe has tipped world number one Novak Djokovic to win the upcoming US Open and become the first player since Rod Laver in 1969 to pull off the calendar year Slam. 
Djokovic will arrive at Flushing Meadows having won all three Grand Slams on offer in 2021, including a remarkable victory at Roland Garros to deny Rafael Nadal a 14th French Open title.
Despite a dominant year, Djokovic suffered bitter disappointment at the Tokyo Olympics after defeats to Alexander Zverev and Pablo Carreno Busta left the Serb without a medal.
Although many predicted gold for the world number one, McEnroe admitted he thought he would lose at the Games, though predicts that Djokovic will reign supreme in New York.
"I anticipate that he's going to win the tournament, that's what I anticipate," declared McEnroe.
"I felt before Wimbledon started that he was going to win the Grand Slam. I felt like he was going to lose at the Olympics. The two-out-of-three format, excessive travel, no fans, I think contributed. I think the heat is the big thing.  
"To me it's going to be him against the field. I pick him right now. The heat could be an issue for any player, any top player, any player for that matter.
"That could be a deciding factor if he were to lose to someone, if he got stuck in a situation where he was playing in really hot conditions like it's going to be tomorrow, if he was playing during the day. Otherwise I think he's going to do it.  
"Obviously can make things more interesting and exciting at this tournament, see if he can pull off something that's not been done since Laver in '69. Exciting."