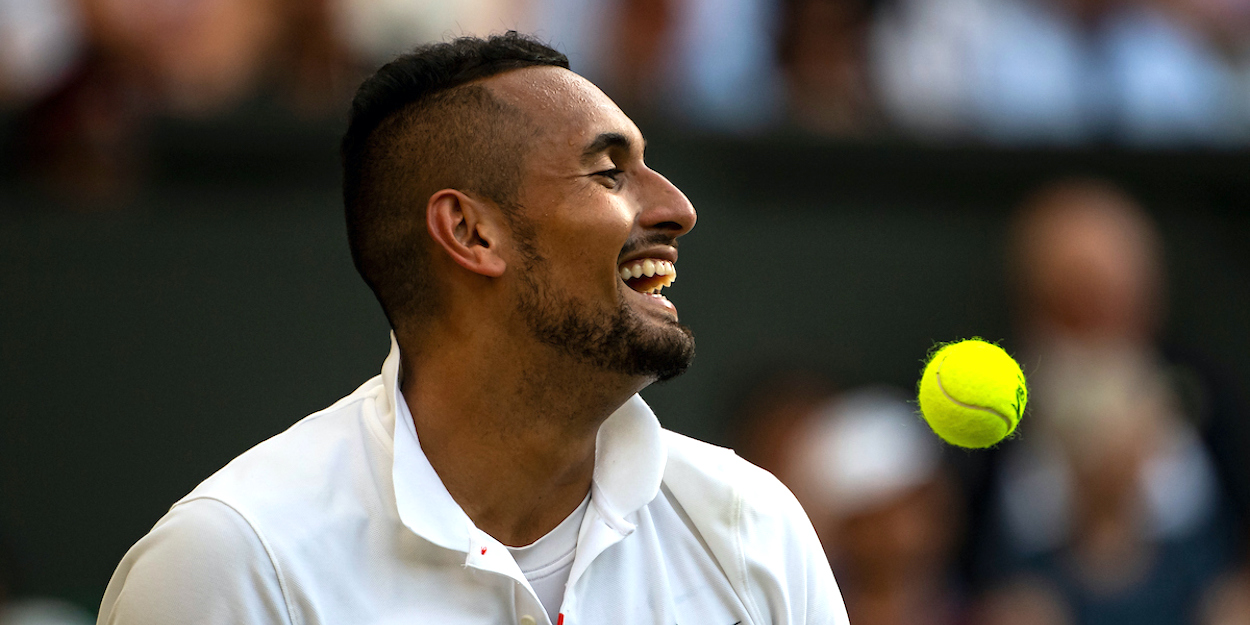 Nick Kyrgios mocks Stefanos Tsitsipas behaviour in foul mouthed rant: '20 minute sh*t breaks are part of the game?'
Nick Kyrgios appeared distracted from his own first round match by the earlier drama between Stefanos Tsitsipas and Andy Murray.
With the Aussie showman returning to Flushing Meadows for the first time since 2019, fans would have been excited to see him in action once more.
But such excitement proved to be short-lived, as Kyrgios fell in straight sets to Roberto Bautista Agut in less than two hours on-court.
Moreover, the world number 86 seemed more interested in what had happened earlier in the night. While complaining about how long it took him to get to towels at the back of the court, Kyrgios ranted in reference to the actions of world number three Tsitsipas in his first round win.
"My job is to come out here and play for the people, not walk back and forth between towels," the Australian unleashed at the umpire.
"It's not part of the game. So texting someone's part of the game too? Taking 20-minute bathroom breaks is part of the game?
"I need to take a s**t, part of the game."
Tsitsipas caught the ire of Murray during their match when he took an extended bathroom break before the final set, with nearly eight minutes elapsing between points.
The antics from Kyrgios did not help his cause, as his loss culminated in a bagel set that took under 30 minutes to complete.
This is the Australian's first opening round Slam defeat since the 2019 Australian Open, a trend he will not want to continue.