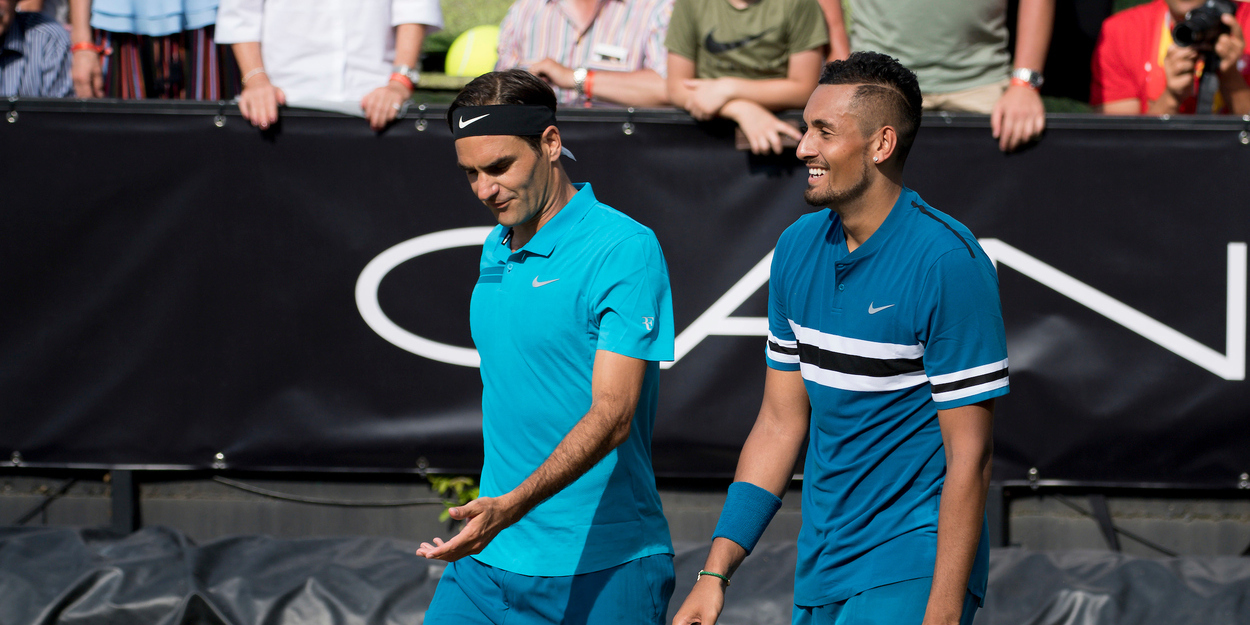 'Nick Kyrgios has more talent than Roger Federer', suggests renowned analyst
A respected analyst and former major finalist believes Nick Kyrgios has got "as much if not more talent" than tennis greats Roger Federer and John McEnroe.
Former world number four Greg Rusedski thinks, however, that the controversial Australian is "more worried about spats on social media" than tennis.
Kyrgios has polarised observers during his career to date by failing to fulfil his full potential, while arguably providing great entertainment.
The 26-year-old is currently ranked No. 86 in the world – having reached a career-high spot of 13 in 2016.
"The problem is he doesn't want a coach. He's had great influences around him – Lleyton Hewitt, what a great champion he was. The Australian tennis coaches have a fantastic system," the Canadian told talkSPORT.
"There's nothing I could say to Kyrgios. The only person who can make that decision is himself if he wants to become a champion. He's more worried about spats on social media and other things on social media.
"He could be a great guy for the game of tennis, he just doesn't put the work and effort in and if you don't – the older you get, the harder it becomes.
"He's got as much talent if not more talent than Federer or John McEnroe. But it doesn't matter how ridiculously talented you are, it doesn't beat hard work, the day-to-day grind and commitment."
Rusedski – a runner-up at the 1997 US Open and winner of 15 singles titles – works as an analyst and commentator for Amazon Prime Video.
Kyrgios – a six-time title winner on the ATP Tour – will face Roberto Bautista Agut in the opening round of the US Open today.