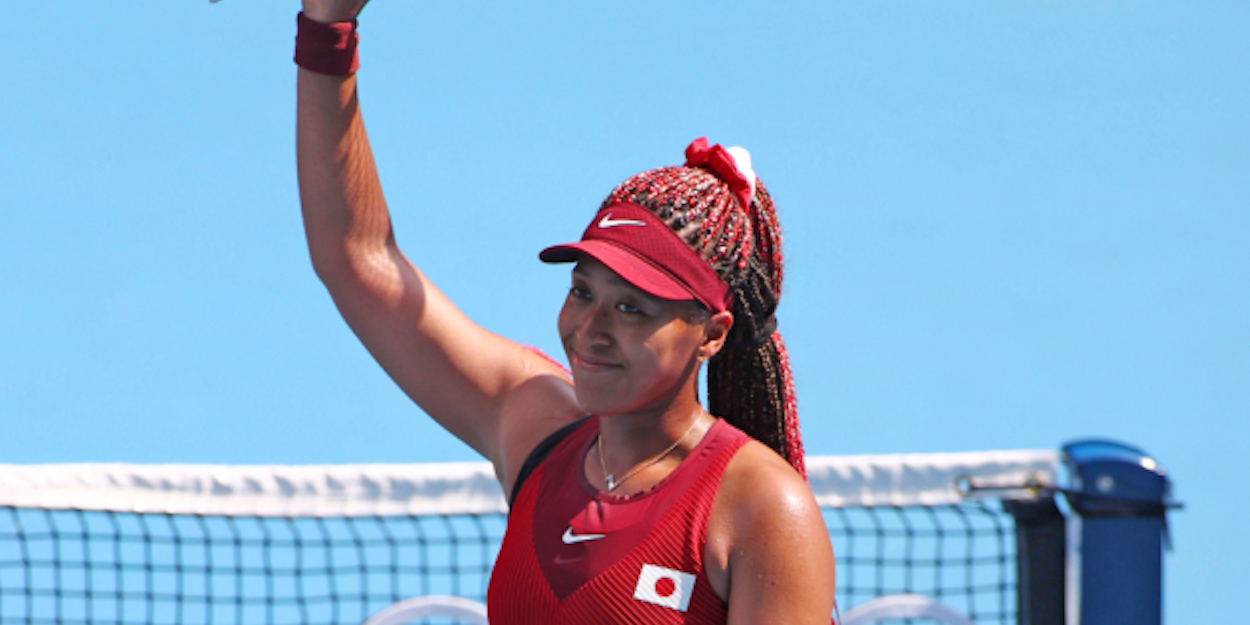 'Naomi Osaka is the greatest', says Marketa Vondrousova after Olympic upset
Marketa Vondrousova said she "cannot imagine" the pressure Naomi Osaka was under after stunning the Japanese star at the Tokyo Olympics.
The 22-year-old Czech described world number two Osaka as "the greatest in the game" and labelled the triumph as one of her biggest wins.
World number 42 Vondrousova shocked the home favourite 6-1, 6-4 in an hour and 10 minutes in the last 16 of the Games.
"I think this is one of the biggest [wins of my career], for sure. I beat Simona [Halep] twice, but I think Naomi, she is the greatest now, the greatest in the game, and she's also the face of the Olympics," Vondrousova said in a post-match interview.
"It was tough for her, I think, to play like this. But I'm too happy now. I wasn't playing under pressure, but of course the second set was tight, so I was a bit under pressure then, those two match points and then deuce. I'm just very happy with my game today. The first set was amazing. I hope I'll keep going.
"I needed to change the rhythm because from the back she is amazing both sides, so I knew I had to play slice and drop shots, my lefty serve – that was my plan today.
"I knew she was going to serve better [in the second set], so I was trying to put many returns into play. The end was very tight – it could have gone both ways, so I'm just happy to be through.
"It's so much pressure [on Osaka], I cannot imagine. I know how it is to be under pressure, it's tough. But I think she didn't play a bad match – she was fighting all match, staying calm, and she was fighting until the very end."
Vondrousova will face world number 29 Paula Badosa in the quarter-finals of the Olympics.