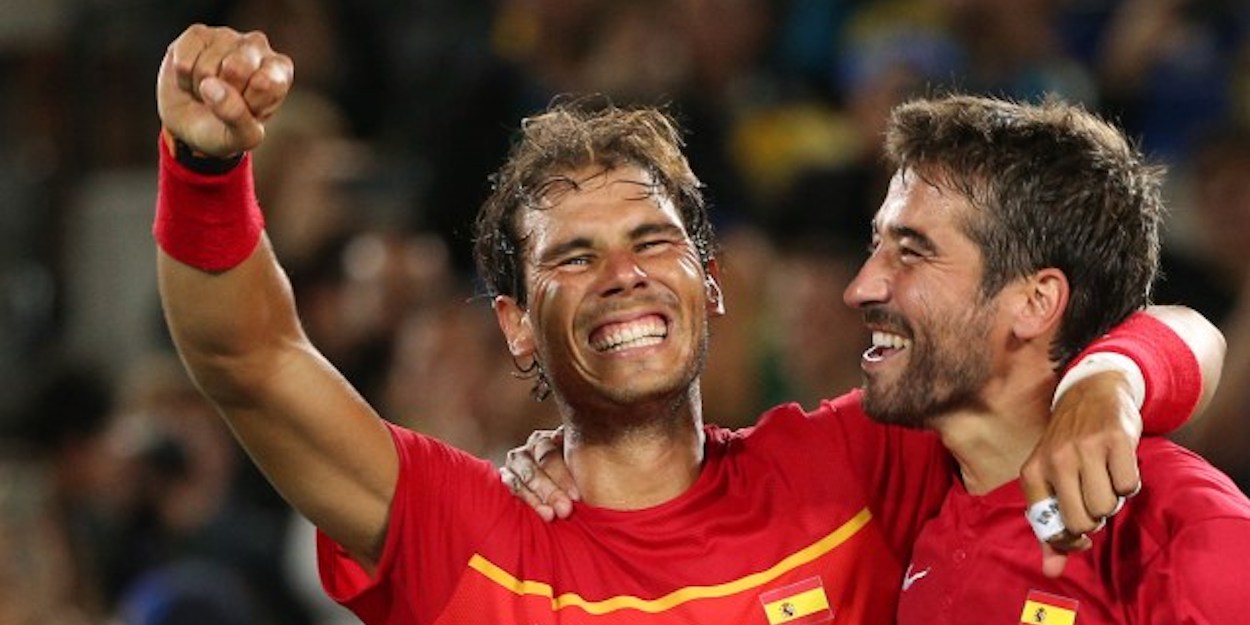 Rafa ready for action
Speaking ahead of the Australian Open, Nadal said that he would not take part if he did not feel he could compete at the highest level. Coming back from injury and seeded No.9 here, Nadal believes he is ready to compete.
"If I don't see myself, and if I don't believe that I can be competitive, and when I mean 'competitive', that is fighting for the things that I fought during the last 10 years, I will be probably playing golf or fishing at home."
Nadal who won the Australian Open in 2009, beating Federer in the final, has recently added former player and friend Carlos Moya to his coaching team.
"I know him very well," he said. "I know he wants the best for me. He knows my personality; he knows my game, too. Could be a good help for me and at the same time for the team, for the rest of the team."
Nadal does not see it as a big change to his team, having practised with the former world No.1 regularly, coming as Moya does too from Mallorca. Uncle Toni remains Nadal's key coach.
"More than anything, you know, my uncle is my coach. He is a person that is decisive in my career, so I need to talk with him before taking any of these decisions," Nadal said. "I will never take a decision like this if Toni is not happy with it."
Prior to the Australian Open, Nadal competed in the Mubadala World Tennis Championship in Abu Dhabi, where he defeated David Goffin in the final of the exhibition event and at the Brisbane International, where he was defeated in the quarter-finals by Milos Raonic.
"The only thing that I can say is I am practising well," Nadal said. "I am enjoying every practice. I feel myself ready for the competition."
The 30-year-old takes on German Florian Mayer on Tuesday. The pair have met twice before, splitting the honours, with Nadal winning the most recent of their two encounters, albeit back in 2012 in Rome.
Mayer, 33, won his second ATP World Tour title in June 2016 when he defeated Alexander Zverev in Halle. Currently ranked No.49 he was ranked just inside the Top 20 in 2011.