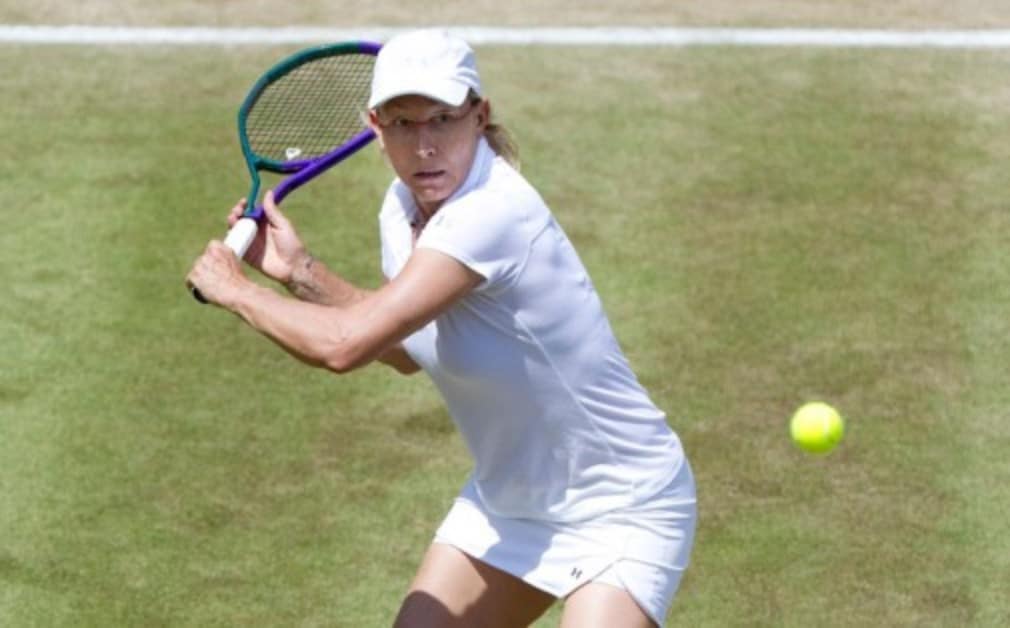 My Wimbledon: Martina Navratilova
Originally published on 05/07/14
Do you remember your earliest memories of Wimbledon?
I first played in 1973. I was supposed to play at Queen's – back then men and women played at Queen's but we didn't get to play there because the entry forms didn't come by mail – there was a strike in Italy where we sent the entry forms so instead I had a week off and stayed in London at a friend of a friend's house and practised at a local club and finally got on the grass.
My first round match was against Christine Truman Janes on Court One. Back then you would get gear from the local clothing manufacturers so in France we got stuff from Lacoste and in London we got stuff from Fred Perry. So I had this dress – I had been playing in shorts but I was wearing a dress against Christine and it was a bit tight so I was happy that the match only went to two sets because I was having trouble breathing in it! Then I got some shorts and a shirt I don't think I ever played in that dress again because it itched! I was thinking, OK so this woman was in the finals (in 1961), but she's like 40 years old so there's no way I can lose. Little did I know that you can still play good tennis at that age. I did win the match but it was close.
What is your most treasured Wimbledon memory?
I have got so many. Picking out the blade of grass, that's what people seem to remember [after her final defeat to Conchita Martinez in 1994 Navratilova plucked a blade of grass to put into the pages of her memory book]. I still have that blade of grass. Then I got to play again on Centre Court after the roof was put in, I played the legends match there a couple of years ago, which was very special.
Just going through the changes at the club itself which seemed to be very seamless, when they added the new Court One, doing away with the old Court One, changing the Millennium building, new locker rooms, a new setting centre court. Just growing with the changes and being able to be a part of it. The All England Club keep up with technology or even stay ahead of it, yet when they build the new Court One, the walls come with the ivy – it looks like it has been there for decades even though it is brand new! I take my hat off to designers and the planners because they managed to put together a perfect blend of the old and the new.
What makes Wimbledon so special?
The tradition, the history, all the greats have played there and you can feel it. If you care about the game at all, you feel that and you are just happy to be a part of it because nobody is bigger than the game. It's just nice to be part of an amazing sport and Wimbledon personifies that more than any other place.
Martina Navratilova is part of the BT Sport punditary team for all live coverage of the WTA