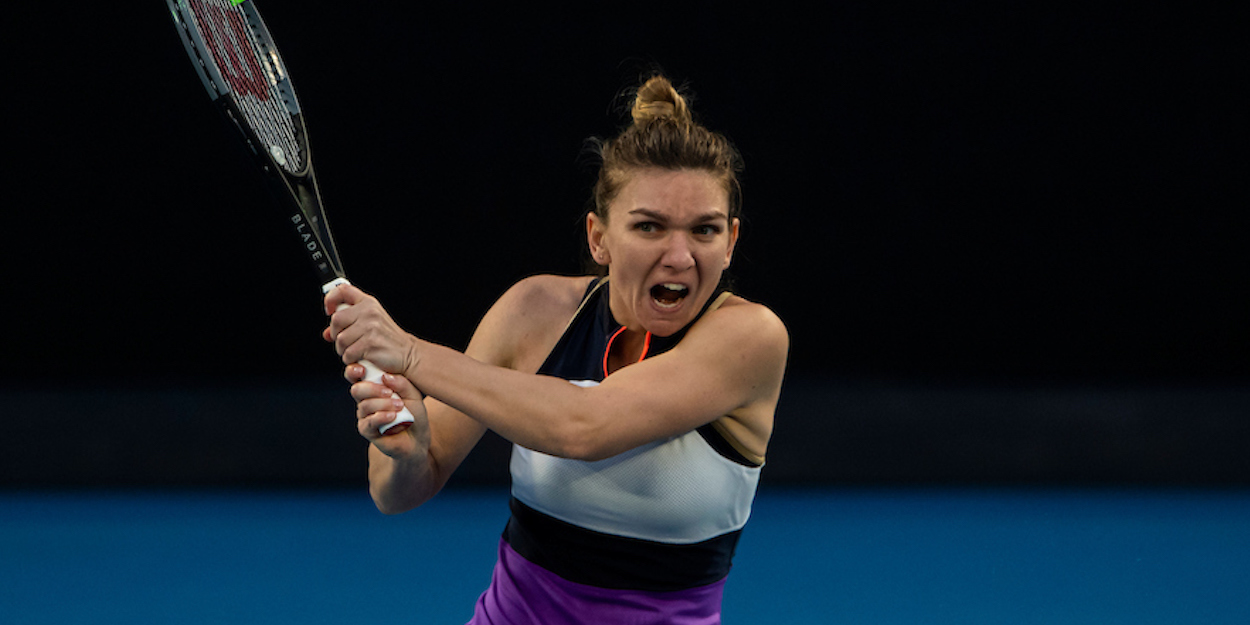 'My attention was on the pain' – Simona Halep reveals injury worry after Miami win
Simona Halep says she is struggling with a shoulder injury after battling through her first match in five weeks in Miami.
Halep beat Caroline Garcia 3-6, 6-4, 6-0 to claim her 400th WTA main draw win, but that didn't really tell the story of the match.
After losing the first set and whilst railing 2-1 in the second, the Romanian had a lengthy medical time-out and it appeared her stay in Miami would be a short one.
However, she was able to find more comfort after that, though not without concern.
"I struggled with my serve," Halep revealed after the match. "I struggled with my shoulder a little bit, so the attention was a little bit on the pain.
"[After that], I started to relax myself, to try to not think about the result, just to loosen up the arm, the body, and then I started actually to move her a little bit more to the forehand. Then I started to get confidence that I can come back.
"When I came here, I didn't feel pain. I was really good. But then I practiced some tough sets with other players and I started to feel again.
"And now it's getting a little bit worse. But I just feel it when I serve, so I'm trying just to do the recovery as much as possible to serve better, because today it was very slow.
"I will see how it's gonna hold next days."