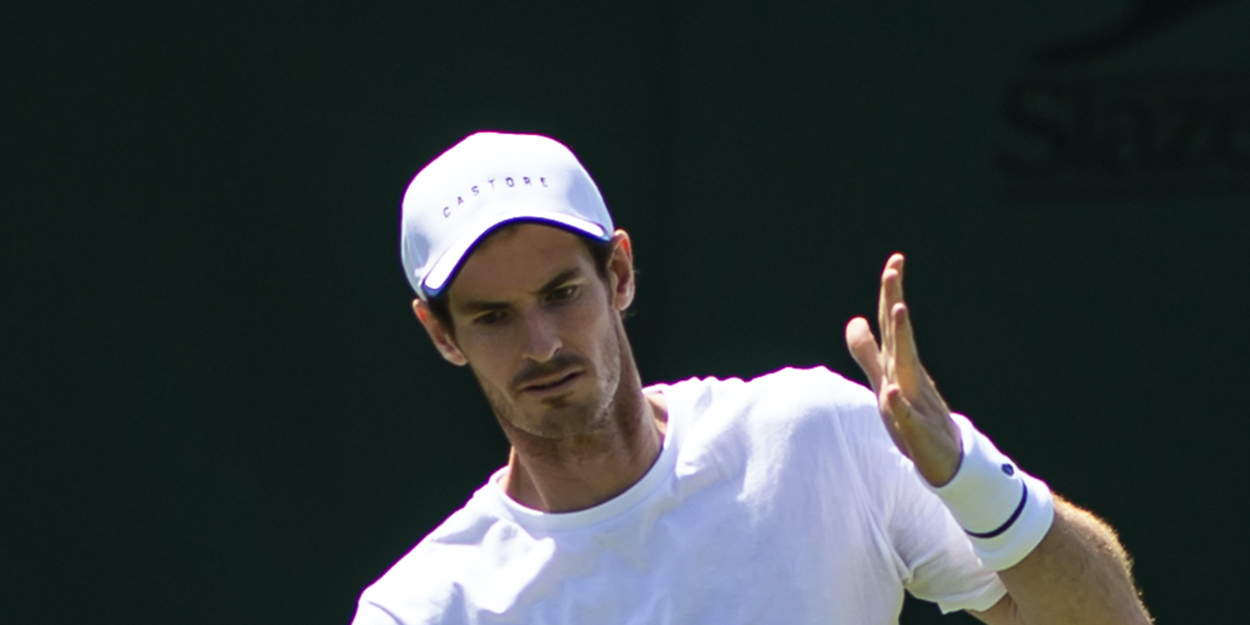 Murray makes Davis Cup history
In recent times Roger Federer, Rafael Nadal and Novak Djokovic have all lifted the prestigious Davis Cup trophy for their country. Looking back through the history books many of the greats won the team competition: Bjorn Borg, Ivan Lendl, Boris Becker and Lleyton Hewitt to name but a few. This now includes Andy Murray.
But none of those names enjoyed a perfect 8-0 record in singles rubbers in their title-winning year.
Federer lost to Gael Monfils in his opening singles rubber in last year's final while Nadal (2011) and Djokovic (2010) went unbeaten but only played six and seven rubbers respectively.
Since the introduction of the World Group in 1981, John McEnroe and Andy Murray are the only players to win a maximum of eight singles rubbers en route to winning the coveted trophy.
Before that two other men had won the maximum number of singles rubbers: Donald Budge won all eight of his singles matches as USA won the title in 1937, while Bjorn Borg won 12 singles rubbers to help guide Sweden to the title in 1975.
Murray is the first player to win eight live singles rubbers in a calendar year, and the first player since Pete Sampras in 1995 to win three live rubbers in a Davis Cup final.
John McEnroe 1982

Andy Murray 2015

R1 USA 4-1 India

Carlsbad, USA (Outdoor Hard)
March 1982

R1 d. Vijay Armitraj 6-4 9-7 7-5
R5 d. Ramesh Krishnan 6-1 5-7 6-4

R1 Great Britain 3-2 USA

Glasgow, UK (Indoor Hard)
March 2015

R1 d. Donald Young 6-1 6-1 4-6 6-2

R4 d. John Isner 7-6(4) 6-3 7-6(4)

QF USA 3-2 Sweden

St Louis, USA (Indoor Carpet)
July 1982

R1 d. Anders Jarryd 10-8 6-3 6-3
R5 d. Mats Wilander 9-7 6-2 15-17 3-6 8-6

QF Great Britain 3-1 France

London, UK (Outdoor Grass)
July 2015

R2 d. Jo-Wilfried Tsonga 7-5 6-6(10) 6-2
R4 d. Gilles Simon 4-6 7-6(5) 6-3 6-0

SF Australia 0-5 USA

Perth, Australia (Indoor Carpet)

October 1982

R1 d. Peter McNamara 6-4 4-6 6-2 6-4
R5 d. John Alexander 6-4 6-3

SF Great Britain 3-2 Australia

Glasgow, UK (Indoor Hard)
September 1982

R1 d. Thanasi Kokkinakis 6-3 6-0 6-3
R4 d. Bernard Tomic 7-5 6-3 6-2

F France 1-4 USA

Grenoble, France (Indoor Clay)
November 1982

R1 d. Yannick Noah 12-10 1-6 3-6 6-2 6-3
R5 d. Henri Leconte 6-2 6-3

F Belgium 1-3 Great Britain

Ghent, Belgium (Indoor Clay)
November 2015

R2 d. Ruben Bemelmans 6-3 6-2 7-5
R4 d. David Goffin 6-3 7-5 6-3