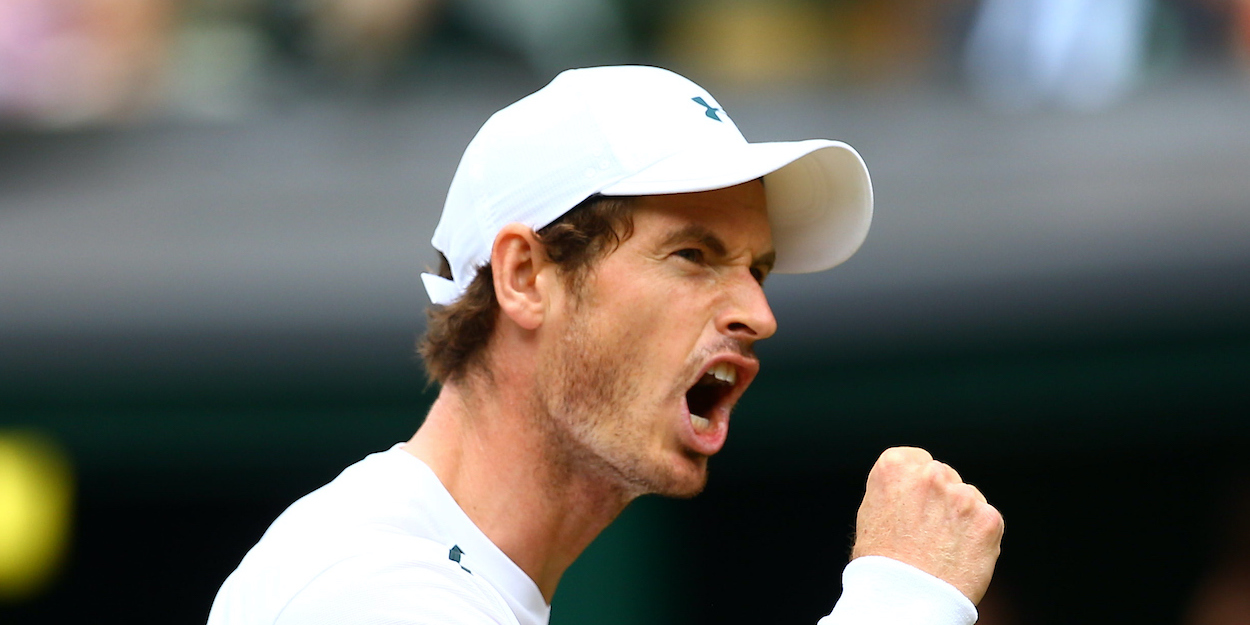 Murray books Djokovic rematch
Murray needed five sets to defeat the Canadian 4-6 7-5 6-7(4) 6-4 6-2 to set up a rematch with Novak Djokovic and the chance to avenge last year's defeat.
World No.1 Djokovic, who is bidding to equal Roy Emerson's record of six Australian Open men's singles titles, has beaten Murray in the final three times previously – in 2011, 2013 and last year.
"Five finals is a great achievement. You can't take that away from me," said Murray. I should be happy about that. There's very few players that will have made five Australian Open finals, so I have to be proud of that achievement. Obviously when you get to the final you're disappointed if you don't win.
"But I've obviously played very good tennis here. I've given myself many opportunities to reach the finals. I have a very good shot on Sunday if I play my best tennis. I need to do it for long enough to have a chance. I'm aware of that. I don't think many people are expecting me to win on Sunday. I have to just believe in myself, have a solid game plan, and hopefully execute it and play well."
But a fourth Australian Open final between Murray and Djokovic was no formality. Murray was made to work hard for his place in the final, twice coming from a set down before eventually closing out victory in four hours.
Raonic had been in impressive form, coming into the tournament having beaten Roger Federer in the Brisbane final before upsetting 2014 champion Stan Wawrinka in the fourth round.
Full of confidence, Raonic made his presence felt early, breaking Murray in the opening game of the match. It was an impressive serving performance from the Canadian, who with a first-serve success rate of 79% and an average first-serve speed of 208kph gave Murray few opportunities to find a way back into the first set.
His serving percentage dropped to 64% in the second set and as a few more errors began to creep into his game, Murray began to make some inroads with his returns, and after a exhilarating rally which had everything – drop shot, attempted lob, backhand overhead and finally a backhand crosscourt winner from Murray – the Scot had his chance, and took it, along with the second set.
Playing in only his second Grand Slam semi-final Raonic, who also reached the last four at Wimbledon in 2014, was not overawed by the occasion, and refused to be beaten, his serve proving virtually impenetrable in the third set, which was decided when Raonic took the tiebreak.
"Losing that third set was tough," admitted Murray, who did not drop his serve after the opening game of the match. "He played a good tiebreak. He didn't miss a first serve in the breaker, I don't think. That was tough. I was starting to hit the ball better in the third set. I was hitting the ball cleaner from the back of the court. I wasn't allowing him to dictate as many of the points as I was at the beginning."
The momentum heading into the fourth set should have been with Raonic, but the Canadian disappeared off court to receive treatment on an adductor injury, and it appeared to hamper his previously impressive mobility, and when he struggled to run around a forehand, dumping it into the net, Murray broke for a 4-3 lead.
It took a big effort from Murray to consolidate the break, prompting a lively celebration from the Scot to lead 5-3, and he had no troubles serving out the set two games later to force a decider.
"I just tried to keep going, keep making as many returns as possible, and continue to make it difficult for him," said Murray. "Eventually I was able to engage in more baseline rallies and dictate more of those points, which made him do more of the running.
"Obviously if his injury was restricting him I wanted to keep the rallies like that. I wanted to be the one dictating. You just try to concentrate on what you're going to do on the next point and not think too much about the past."
By this time, Raonic, who had surgery on his hip and foot last season, was clearly struggling with his leg and a double fault saw him hand Murray an early break, and the Scot began to run away with the match, racing to a 4-0 lead. Although Raonic was able to avoid a bagel, it merely delayed the inevitable as Murray wrapped up victory, and with it a place in his ninth major final.
"Probably the most heartbroken I felt on court," said Raonic. "I'm happy with where my tennis is at, I just wish I could play. [But] I'm in a much better state where I was 18 months ago when I was in my first semi-final of a Grand Slam. So I think I was giving myself chances and I was fighting hard. I was doing things right. It was just sort of how the story played out after."
With Jamie Murray in the men's doubles final on Saturday, the Murrays are the first brothers in the Open era to reach the final of the men's singles and doubles at a Grand Slam.
With new partner Bruno Soares Jamie Murray will be bidding to win his first Grand Slam men's doubles title after reaching two finals last year – at Wimbledon and the US Open with John Peers. Meanwhile, Murray, who ended his wait for his first Grand Slam at the fifth attempt at the 2012 US Open, will be hoping it will be fifth time lucky once again in Melbourne.