Brilliant writing is at the heart of Tennishead, but to produce great articles you need incredible writers.
That's why we've recruited the best possible team of World renowned professionals to work for Tennishead.
We let all of our writers talk about whatever they are passionate about no matter how controversial their opinion might be.
Patrick Mouratoglou
Patrick is the Founder & President of the Mouratoglou Tennis Academy in the south of France. He's also the personal coach to Serena Williams, the greatest female player of all time, and has also coached Grigor Dimitrov, Jeremy Chardy and Marcos Baghdatis . Patrick has a focus on perfection and says "We are accountable for our players and shoulder our responsibilities both in victory and defeat".
Patrick is an outspoken commentator on many aspects of professional tennis including the question of on court coaching which he believes would make the game more entertaining.
Juan Carlos Ferrero
Juan Carlos is the former World No.1 and French Open champion who defined a generation of Spanish superstar players. His victory on the red clay at Roland Garros in 2003 was the defining moment in 'The Mosquitoe's' career.
Since retiring he has focussed his energy on developing the next generation of champion tennis players through his JC Ferrero Tennis Academy in southern Spain. Players like Pablo Carreno Busto and Maria Sharapova have all spent time learning from this all court master.
Janko Tipsarevic
'Tipsy' first started playing tennis when he was 6 years of age, and ever since has been obsessed with the sport. His vision was to be the best tennis player that he possibly could be. At the age of 34 he is still with that same vision.
At the age of 16 he became the world's number one junior tennis player, and has been travelling the world competing in professional tournaments for almost 20 years. In 2011 he reached a career high ranking of #8 in the world and spent the best part of 2.5 years inside the worlds top 10.
In 2013 he established the Tipsarevic Tennis Academy which has grown to be one of the leading tennis academies in the world. In the same year he also suffered his first major injury which forced him out of the game for the best part of 12 months. He made his first comeback and reached the worlds top 60 before being forced out of the game for a further 18 months with more injuries. In January 2019, at the Australian Open he commenced his next comeback to tennis.
Having learnt so much in his career he is deeply passionate about sharing those experiences as a professional athlete with like minded individuals who are passionate about pursuing a career in sport.
Annabel Croft
Since retiring from professional tennis Annabel has built a career as a tennis broadcaster known for her incredible knowledge of the professional game and fearless attitude when it comes to saying what she thinks. This was never more in focus than when the crowd unfairly jeered Alexander Zverev after he'd beaten Roger Federer at the ATP Tour World finals.
Annabel also owns the Annabel Croft Tennis Academy & Annabel Croft Holidays. Her London tennis academies are renowned for high quality teaching for all ages whilst her overseas academies are the ultimate tennis holiday experience for all levels of player who want a slice of luxury whilst enjoying tennis in the sun.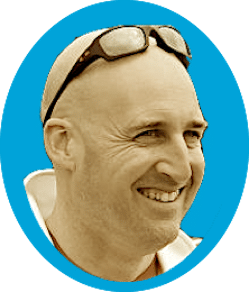 Jez Green
Jez is a physical conditioning specialist for tennis players. His philosophy of building the tennis athlete is both scientifically and functionally based after working with elite tennis players over the span of 20 years on the ATP & WTA Tour.
He is best known for his physical conditioning and fitness work with Andy Murray (2006-2015) during which time he won US Open, Wimbledon and Olympic Gold. He is also known for working with Tomas Berdych (2015-2016). He has been working with Alexander Zverev since 2015.
Craig O'Shannessy
Craig O'Shannessy is widely recognised as the world leader in teaching and analysing tennis strategy. Craig specialises in this specific area of the sport, creating his online Brain Game Tennis business to teach players, coaches and fans the patterns of play, and winning percentages that dominate our sport.
Currently he is the strategy analyst for the ATP World Tour, Wimbledon and the Australian open
David Sammel
David Sammel, born in Johannesburg, South Africa, is a world prominent tennis coach and accredited Association of Tennis Professionals (ATP) Tour Coach, earning their highest coaching award in 2016. He has coached dozens of athletes to represent their countries internationally, including four Olympians.
He has authored several publications, including the best-selling book Locker Room Power, and has been a Tennishead contributor longer than anyone else. His day job is running Mindset College where he specializes in providing inspirational and pragmatic recommendations on how to develop mental strength, a winning attitude and how to be successful in any competitive environment.