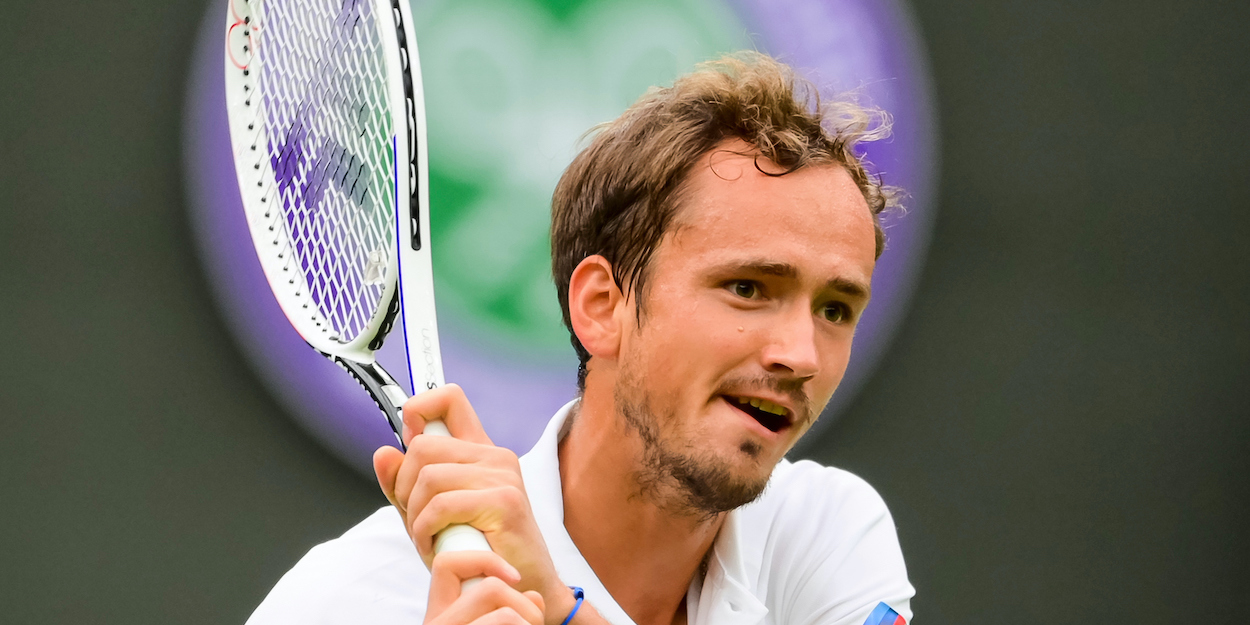 'Fourth round is a very bad result', reflects Daniil Medvedev
Daniil Medvedev said he played his "worst two sets since Rome" after he lost to Hubert Hurkacz in the fourth round of Wimbledon. 
The world No. 2 was beaten 2-6, 7-6 (7-2), 3-6, 6-3, 6-3 by the 24-year-old Pole at the All England Club.
The 25-year-old Russian was leading by two sets to one – and was at 3-4 in the fourth set – when the match was suspended on No. 2 Court due to rain on Monday.
The match resumed on Centre Court on Tuesday afternoon – and Medvedev struggled badly as he won just three more games, and lost serve three times.
"When you're second in the world, fourth round is a very bad result. He definitely played really good," Medvedev said in his post-match press conference.
"I probably played my worst two sets since Rome. There are not many times that I have no explanations or reasons why I couldn't play good, but I couldn't put one ball in the court.
"For him the job was to just put some pressure on and serve good. Well that was easy. I don't think he even sweated too much today. Right now I have no explanation, so I have no decisions to avoid this next time.
"I will just continue working. I mean, I don't have anything specific I need to work. Just everything, just improve every day like I try to do. That's how after you can have no regrets because when you have regrets, it's very disappointing.
"In two hours I'm going to already forget all about Wimbledon in a way, just because, well, I did my best. Today my best was really low, but I did my best. Let's wait for the next Wimbledon."
Medvedev lost 6-2, 6-4 to Aslan Karatsev in his opening match at the Italian Open in Rome in March.