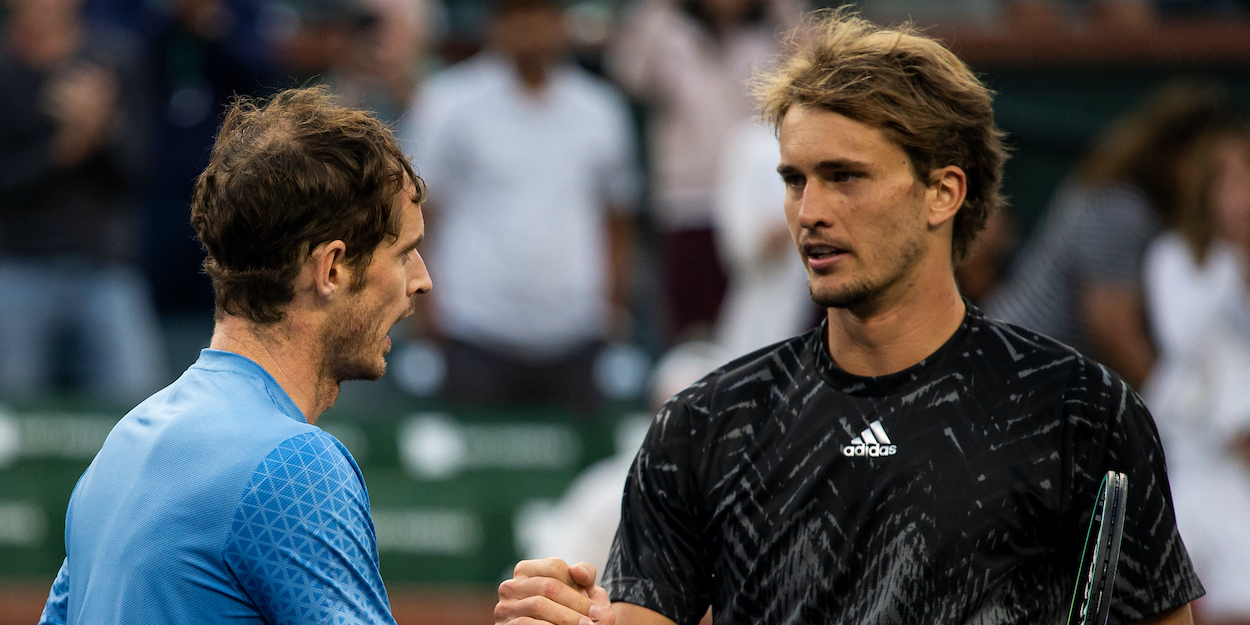 'Maybe his best tennis since the surgery' – Alexander Zverev praises Andy Murray effort
Andy Murray was right there with Alexander Zverev for much of their Indian Wells battle, the German recognising the Brit's level of play.
The pair played out their third career meeting in the third round of the Masters 1000 event in California. Zverev was looking to claim a first win over Murray.
While the Brit did lead by a break in both sets, the world number four eventually came out the victor by a score of 6-4, 7-6 (7-4).
It means the Zverev now has wins over all of Roger Federer, Novak Djokovic, Rafael Nadal and Andy Murray, the 'Big Four'.
"He's the only one of the Big Four that I hadn't beaten yet, so I'm happy that I've done it today," he said following the win.
"I always stayed in the match, even though I was down a break in both sets. I always knew I had a chance. Especially the second set I think was an extremely high level from both of us. It could have gone both ways.
"Obviously it was a fantastic match. I thought Andy [Murray] played extremely well, maybe as well as he's played since the (hip) surgery. I hope he continues playing the same way, because tennis did miss him for a long time and it's good to have him back."
Prior to the match with Zverev, Murray had registered back-to-back wins over Adrian Mannarino and US Open quarter-finalist Carlos Alcaraz.
This was the first time Murray had managed the feat at Masters level since Cincinnati 2020. The second win of that run was the last time he and Zverev met on-court.
Zverev will next face tour veteran and world number 18 Gael Monfils for a shot at the quarter-finals.