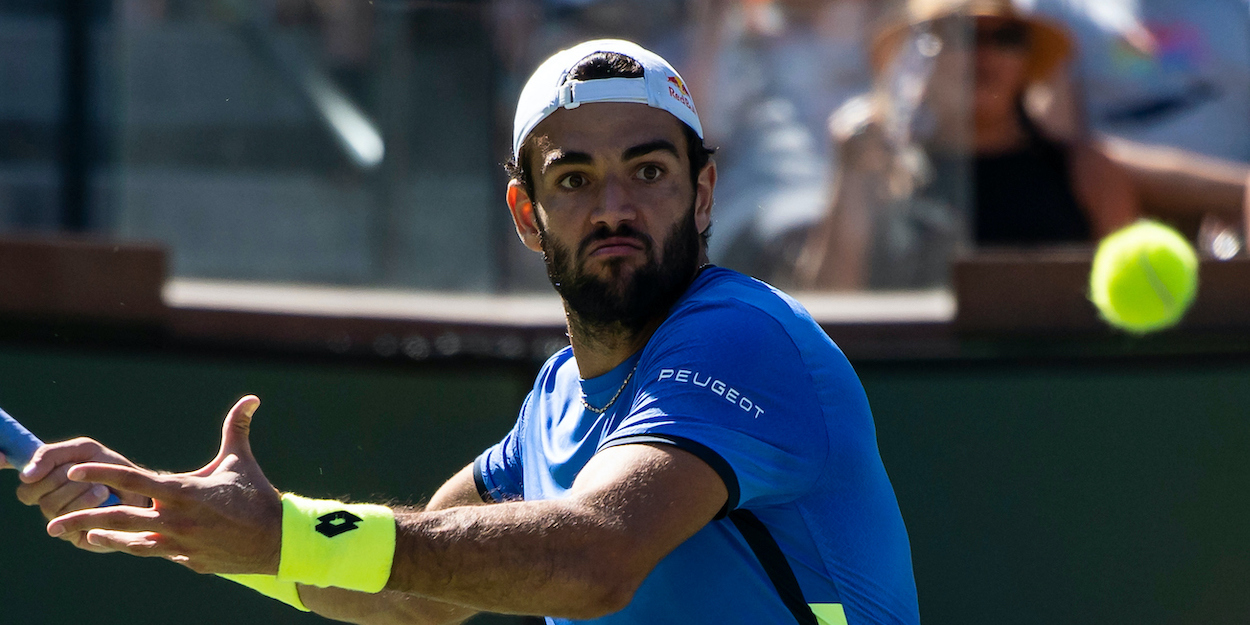 Matteo Berrettini insists he 'didn't expect' to fight for the ATP Finals at start of 2021
Matteo Berrettini is on course to qualify for his second appearance at the ATP Finals, and he says it has come as a surprise to him.
The world number seven is currently making his third appearance in an Indian Wells main draw.
There, the Italian secured a first career win at the Masters 1000 event by defeating world number 184 qualifier Alejandro Tabilo of Chile in the second round.
Moving forward, Berrettini was asked about his motivation to qualify for the season-ending ATP Finals this year.
"It's probably one of the biggest achievements that I can think of in the last part of the season," Berrettini said in his post-match press conference.
"There is obviously the tournament that I'm playing [here in Indian Wells]. There are a couple of big that I'm going to play and then the season is going to be done.
"So, it will be like a really nice thing to end the year. I didn't expect it when I started the year."
Four men have already qualified for the event: Novak Djokovic, Daniil Medvedev, Stefanos Tsitsipas and Alexander Zverev. All four men have won the event before.
Berrettini is currently sixth in the ATP 'Race to Turin', close behind world number five Andrey Rublev.
The Wimbledon finalist is on track to register his most prolific season to-date in 2021. So far, he has two titles (same as 2019) and a win-loss record of 39-9.
His previous winningest season came in 2019 with a win-loss record of 43-25.
"Now I'm in a good position," Berrettini continued. "I know it's not done yet. There are still some matches to win, still some time to wait. But, for me it would be great."
One more Masters 1000 event remains in 2021, the Paris Masters, played on indoor hard courts. The Asian swing of the season has been cancelled due to the pandemic, meaning the Shanghai Masters are not being held.
"Because, I've been [at the ATP Finals] in London and I know how great it was, and I think having it in Italy will be great for me, for the crowd, for the fans, for tennis in general.
"So, I'm really looking forward to playing there, hopefully."
The event is being held in Turin for the first time after ending its run in London, the British capital hosting the tournament from 2009 to 2020.
Berrettini made his first appearance at the ATP Finals in 2019, just missing out on repeating the feat in 2020.